Anal hooks. Types how to use? What are the sensations?.
Anal hook – This is a bent sex toy, which is used in BDSM culture for hanging and fixing. Classic hooks are made of medical steel and have a smooth surface. A rope is threaded through a special ring, and the working end of the device is inserted into the anus. Thus, You can practice different binding and suspension techniques.
What is an anal hook for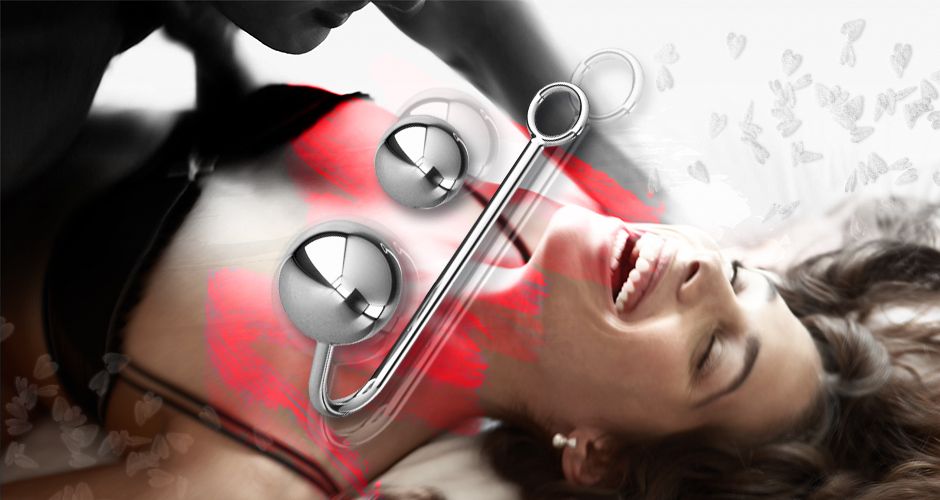 Regardless of the situation, BDSM reasons mean dominance and submission. With the help of a hook, the top can fix the lower and make it obey its whims.
Popular pose – when the hook hangs on top, and the partner is planted on it. This can be combined with a bandage or other additional locks.
With the help of anal hook, you can punish a partner, hurt him. However, to put this into practice, we advise only experienced and knowledgeable bdsmers.
Types of anal hooks
Smooth. Classic steel hooks have a smooth, non -embossed surface and ring into which the rope is threaded. Such a device is suitable for beginners, as it does not have additional stimulation and is quite easy to use.
Hooks with balls. The injected part of the toy can be equipped with one or more small balls, which, when entering, will additionally affect erogenous zones.
Models with complex relief – For example, anal hook with a Christmas tree. Such an interesting design will make the game process more rich and nicer. The ribbed Christmas tree will intensively affect the nerve endings in the area of the anus, increasing the likelihood of orgasm.
Also, devices can vary in length and degree of bending of the working part. There are very small hooks that penetrate the anal not very deep. And there are overall models (from 30 cm in length) used in the hard BDSM seg.
How to use anal hook
In order to use the hook, it is not necessary to be an experienced bdsmaker. Beginners can also use the toy. But before starting, you need to carefully study the rules of operation of the device in order to avoid unpleasant consequences.
Decide for use. If you and your partner want to practice suspension – you need to choose the corresponding hook. Other devices are used for the bandage and fixation.
Well -shaped and disinfect hook. You never know what bacteria can be on it. It is better to play it safe and do everything as clean as possible.
Discard your partner in detail your fears, desires and fantasies. Immediately come up with a stop-word, which, in which case, will stop.
Be sure to use the lubricant. Lubricate them abundantly anus and the hook itself.
Before inserting the toy, develop a hole with your fingers. Relax, get excited. Arrange with your favorite passionate prelude. And only after you understand that the hole is sufficiently developed, you can start an anal hook.
Do not make sudden movements, do not rush. Any careless manipulation can lead to injuries and microcracks.
After the sex game, be sure to wash the device.
Any erotic experiments require special preparation. That is why, it is not recommended to neglect the above rules.
What are the sensations from using anal hook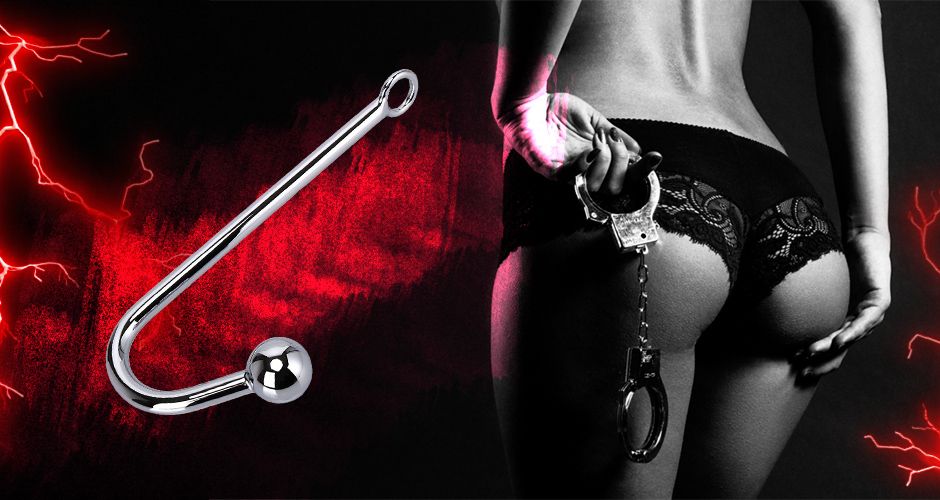 Hooks – This is a very unusual device, which is mainly used by people prone to BDSM and fetishas. Such a toy is not as popular as a vibrator, but it gives pleasure no less.
The practice of a bandage and suspension using anal hook can deliver both physical and psychological satisfaction.
The upper partner feels his power over the Nizhny, which, in turn, is faced with a sense of helplessness. Such experiments are suitable only for those who love and want to obey.
Physical pleasure from the hook is also a huge. Penetrating inside, the toy perfectly stimulates erogenous places around and inside the sphincter. You can sit on it and make progressive frictions during erotic games.
In order to experience the whole range of emotions from using the anal hook, choose it and order it here. In addition to the device itself, you can immediately purchase a suitable rope for a bandage and a lubricant to prevent dryness.