Anal sex and masturbation toys during pregnancy. Dangerous or not?.

During pregnancy, natural fear arises even before the usual things, and many are wondering whether it is possible to continue to use sexual toys for masturbation or anal sex?
Do not be afraid, it's absolutely safe! If you had a history of miscarriage or other problems with bearing, then the doctor most likely advised you to refrain from sexual activity in the first trimester of pregnancy. But if everything is in order, and the pregnancy proceeds normally, then there is no reason to refuse sex toys. Moreover, some women experience more intense and even multiple orgasms during pregnancy thanks to the row of blood to the organs of the pelvic area – Therefore, catch the moment!
Here are some tips on how to enjoy sex with toys during pregnancy.
Council No. 1 – Avoid phthalates!
Try to choose toys that do not contain phthalates if possible. Ftalat is used in order to give softness and flexibility plastic. It can be toxic, especially for the developing fruit (which is why flulates are excluded from the composition of children's toys), and can also violate the hormonal background. Ftalates are associated with many health problems, including fertility, so if the packaging does not indicate the composition of the substances from which a sex toy is produced, or it does not appear on it «Without fluate», it is better not to use such a toy.
Council No. 2 – Hygiene first of all!
Since during pregnancy the chances of getting sick with a thrush increase, you need to carefully care for hygiene carefully. Rinse your sexy toys well with warm soap water or a special detergent after each use.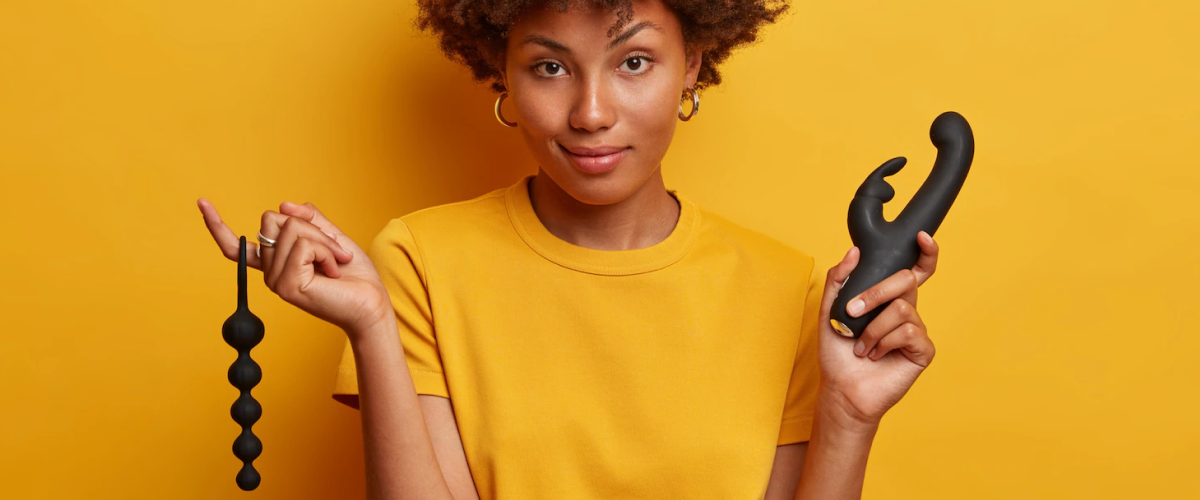 Council No. 3 – Gently with anal sex!
If you use toys for anal sex, regardless of whether you are pregnant or not, thoroughly rinse them before using it in the vaginal area. Bacteria from the anus can lead to infections or thrush. Perhaps an ideal solution will be the use of a condom, which can simply be removed, instead of washing the toy, especially if it is porous. In this regard, toys made of solid plastic or glass are much more convenient and safer.
Council No. 4 – Avoid urinary tract infections!
Elestrate the bladder before any kind of sex during pregnancy, even if you just use a toy and lubricant. During pregnancy, the risk of inflammation of the bladder increases, so it is extremely important to avoid bacteria entering the urinary tract. Sometimes such infections can lead to premature birth. Drink a lot of fluids to remove all harmful substances from your body.
What to do if bleeding began after sex?
First – Do not panic, small bloodshacking – no reason to fall into hysteria. Second – Contact the doctor and find out what caused, it is possible that the favorite vibrator has nothing to do with.
Sex – natural and useful even during pregnancy, and sex toys are not just safe, but even recommended to maintain harmony and healthy intimate relationships.