Anilingus (Rimming): What is, what is dangerous, how to do.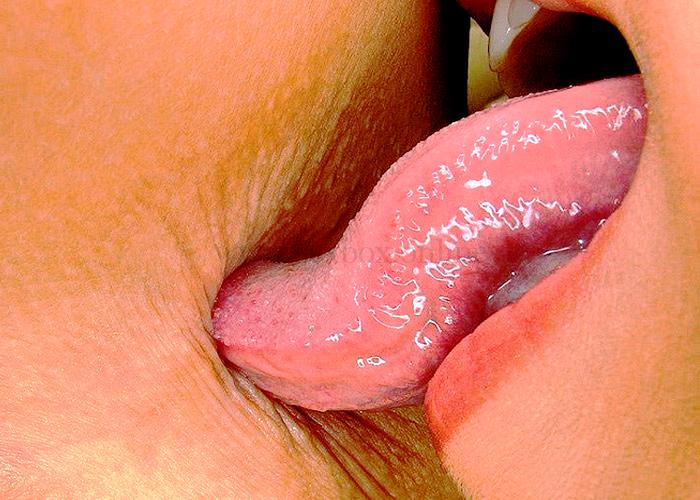 What is anilingus (Rimming)
Anilingus (lat. Anus – rear passage +lingo – lick;Synonyms – Aniling, Rimming English. Rimming) – sexual practice that implies stimulation of the anus -cancer with a tongue or lips in order to cause sexual excitement and/or deliver sexual satisfaction. (Wikipedia)
Anilingus, as a rule, is not an independent type of sexual pleasures. Rather, it is a technique that is ideal for prelude before sex or as additional stimulation during mutual masturbation.
Couples who practice anal sex know for sure that Rimming is a good preparation of the anus for penetration. Therefore, if you also want to experience anal orgasm, be sure to try Rimming!
We recommend reading:
How to lick an anus man: technology and postures for anilingus with a photo
How to lick an anus to a woman: technology and postures for anilingus with a photo
What is the danger of anilingus (Rimming)
In rare cases, during rimming, it is possible to transmit some infectious diseases, for example, hepatitis, HIV, gonorrhea. And there is also a risk of picking up some intestinal parasites, such as ascarides. If you combine anilingus and cunnilingus, that is, the risk of transferring some bacteria from the intestines to the vagina.
If you practice anilingus with a permanent partner in which you are sure, then you have nothing to fear. Just don't forget to do hygienic procedures and have fun.
What to do if licking the ass is disgusting
For many, anilingus is disgusted, since the area of the anus is considered not the cleanest. In fact, subject to elementary hygiene norms, Rimming does not cause any unpleasant sensations to the one who makes it. This is essentially the same as making cunnilingus, blowjob or just affectionate of the chest.
If, nevertheless, your partner wants to try anilingus, and this thought is unpleasant for you, that is, a couple of good recommendations.
Firstly, If for you an anus is a taboo, then try to use silicone hygiene wipes. They are like a condom for a member. The sensitivity of the anus is reduced slightly, and at the same time direct contact of the tongue and anus is absent.
Secondly, can be used for rimming food, for example, jams or cream. But the most ideal option is to use edible intimate lubricant (lubricant). In this case, you moisturize the anus area, lubricate it, and during the licking of the priests you will feel a pleasant aroma and taste. The main thing here is to clarify the partner if he has allergies to some components of food or lubricant. Otherwise, your prelude may end not very romantic.
The most profitable offers for adults for promotions and at a discount of up to 90% can be viewed in the section Promotions and discounts of sex shops.
Do not limit yourself, pick up an interesting intimate toy and experience incredible orgasms from sex and masturbation every day.