Separate and reign: how to become a real mistress.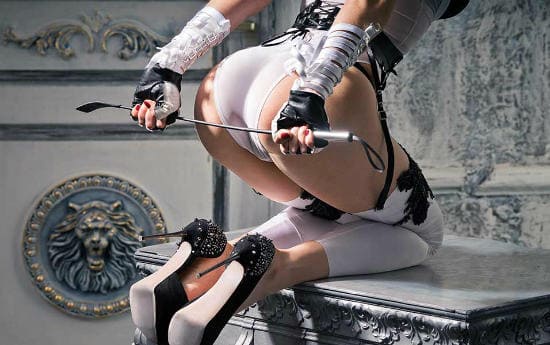 Female dominance – This is a real art that not everyone is able to master. It does not matter what your level of earnings and social status: Madam is something innate given by nature. However, every woman has this gift from birth – in one way or another to subjugate men, be it a delicate manipulation or direct hints. And men often obey them with pleasure. Where to start if you decide to become a real mistress?
Many adherents BDSM-Cultures can wrinkle contemptuously: they say, a real mistress already knows what she needs to do and how to behave. But the first steps are always not easy, even if you are born Domina. Confusion, inexperience and internal barriers can easily destroy your sexual game, not even allowing it to really start it. We will talk about several psychological aspects of female dominance (and do not forget, of course, about special paraphernalia). But we, of course, do not claim the title of truth in the last instance – steer a process here, after all, you.
Where to start? First of all, with the choice of a worthy partner. Worthy – means ready for such a type of relationship, understanding what he is going to. The age, material situation and status of a man have absolutely no importance: many "powerful of this world" are happy to bow to their Madams Behind the closed doors of the bedroom, so let not one of the above points bother you – now you are the mistress of the situation. It is important to be with a partner on one wave: not all potential slaves really understand what it means to be a slave and are ready for those practices that you wish. As soon as the desired person is found, it doesn't matter whether this is a man, or a visitor to a thematic site – you should start building the right relationship.
Be sure to discuss all aspects of your relationship. How much time you are ready to devote games? It will be Lifestyle (full immersion in practice 24/7/365) or Periodic sessions? So far you are both ready to go in torture? What is acceptable and acceptable for each of you, and where the forbidden territory begins? Do not forget about Three main principles BDSM: Reasonability, consent, security, And then no one will remain disappointed.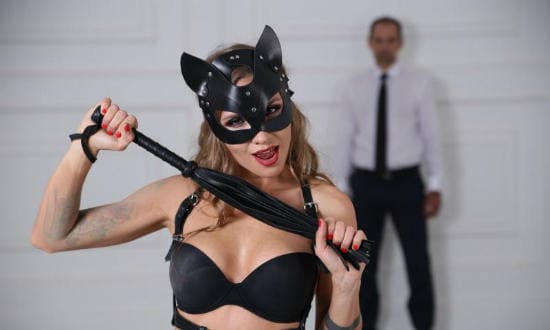 So, you already have your own slave. What to do with him? First of all, realize that Female dominance – This is the philosophy of deification of the feminine principle in front of a man, his complete submission. In this game you are the center of the universe, and your word law. The main task of the slave is to give pleasure to his mistress, to obey and admit his insignificance before her. For each offense, the slave must be punished as severely as the hostess considers necessary. Accept this as an axiom – you should not have the slightest doubt. If you have already thought about it, consider that half the way has been passed. It remains only to develop this gift, allow yourself to open up to the end. After a while, you will be surprised how simple and natural it was that which used to cause difficulties.
Women's domination involves the constant emphasizing your difference, the abyss between the female and masculine principles, its insignificance in front of you. The slave in this case, as it were, dissolves into you, loses its "I", gives its body and mind to your hands completely and completely. He no longer belongs to himself – now only the hostess decides that the slave is allowed. The slave does not have his own desires, opinions or rights, he does not have any secrets and secrets from the hostess, his main goal and the highest pleasure – pleasing to the mistress. The slave cannot have initiative – each of its effects, up to the raising of the eye, is regulated by the hostess.
As a constant practice of subordination, it is often used cunnilingus – And here you can manage the process as you like. It will be forced Feyissitting (Facesitting – the practice of oral sex, in which a woman sits on the face of a partner. At the same time, it can regulate the depth, intensity and localization of caresses), or any other pose – it is important to teach the slave to do this immediately, literally by clicking. As we have already said, the delivery of pleasure to the mistress is the highest good for the slave, and he is obliged to obey you at any time, immediately. Feel free to lead and direct the slave, teach him, and soon you will enjoy the fruits of your "educational work". If you have not experienced orgasm, punish the slave, as you see fit. The slave must always strive to bring you to ecstasy.
Another practice that allows you to emphasize your superiority, the nullity of a man in front of a woman, this Torture of the testicles. Scrotum – The most sensitive part of the male body, moreover, is the focus of the masculine principle. It develops sperm and male hormones – what a man makes a man. Feel free to show your neglect before this delicate body. As a punishment, you can use Clutching scrotum, slap, blows (in the event that the partner initially agrees to this). Be careful – you don't want to cripple your slave. It will not be superfluous to familiarize yourself with the structure of the genitals, so as not to inadvertently go too far, and do not turn the sexual game into a real acquaintance.
The safest practices: compression of the testicles with one hand, or each individually with two hands;lungs flip flops – It is better to apply when the scrotum is in a hanging position and the muscles are relaxed.
Never try to bend an erect member in any side! This can lead to a rupture of internal cavities and serious injuries.
Also, in addition, you can practice other types of sexual interaction, such as:
a ban on masturbation, touching their genitals;
A ban on an orgasm is especially effective if you allow the slave to masturbate;
depersonalization of a slave, using it as a "thing", interior item, legs stands, etc.P.;
Trumpling – trampling, walking through the body of a partner. You can put your leg on the face or chest of the slave, thereby emphasizing your dominance;
slaps, flogging, torture wax, etc.
Here your fantasy can walk around – come up with sophisticated punishments and encouragement for good behavior, try new. As a gesture of favor, you can allow a slave to have sex with you, however, it can ejaculate in our vagina, and even more so the mouth can only in extreme cases, and this should be the highest degree of reward. With penetrating sex, and even more so ejaculation, a man reveals his masculine principle, as if taking possession of you, so do not forget to emphasize in every possible way who the hostess is here. Naturally, sex should occur exclusively on your initiative (like all other types of interaction). Enjoy yourself, do what you like, be sure that you are relaxed and sexy – your goal is not to hate, but to subordinate and receive genuine pleasure from this.
What attributes can help beginner lady?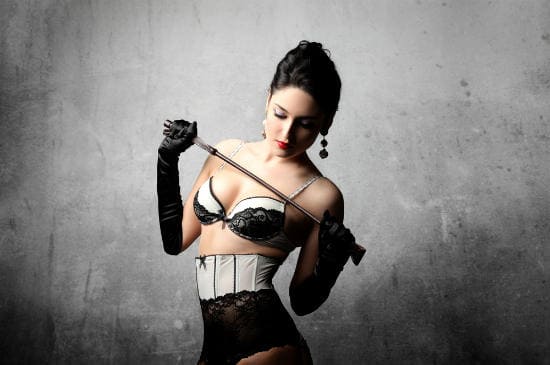 Domin's woman is customary to portray in black Latex And skin, certainly in high heels and with whip. Of course, this image has been classic and continues to excite for many years, but the real lady is able to dominate in pajamas.:) Pick up accessories to your taste – those in which you feel the most confident and sexy.
For cunnilingus is perfect Lingerie with access – It has an open crotch, and it is very convenient, because you can make a slave caress you at any second without wasting time for stripping. It can be like panties, So Stockings on the body And Catsuta: They can be selected for any figure and taste, from delicate lace to strict leather. If you love the classics, certainly try on the image of a strict mistress: Play, handcuffs And Leather harness emphasize your dominance. For a lady who practices a game with strapon, Great for harnessing the body with a nozzle.
The faithful helpers in games with pain and punishment will be a variety of flogging devices: Stacks, Whole wands, slap. But do not forget about security – some devices can seriously injure. The beginning lady is better to purchase Flogger or Shplepalka, They are quite simple in circulation and do not carry great danger. The most traumatic tool for flogging is perhaps, whip – Take care of him carefully. Although the slave is obliged to meal meekly and demolish all punishments, for the best effect it can be fixed by putting it on it handcuffs, fetter or even Spacers (In them, by the way, you can make them walk for some time as a punishment for a fault). Enter the PET-Trinu element (games into an animal and mistress) and turn a slave into your faithful dog, putting on it A collar with a leash. Let him follow you on all fours and performs commands, receiving encouragement for obedience. And so that he does not even dare to touch his genitals, fasten it on him chastity belt – and let him wear it as much as you say. A member cell can be used both as a tool for deprivation of orgasm and for punishment – play with a slave, exciting it, but not allowing an orgasm. Believe me, this sweet torture will become the most painful in his life.
Play with his body with Wheels of Vartenberg – This simple device was invented in order to check the sensitivity threshold using a number of thin spikes on a spinning wheel, so apply it for its intended purpose! It can be used even on the genitals – if you do it with proper accuracy. However, if your slave has a high pain threshold and nourishes a special passion for such practices, the possibilities are limitless.
A particularly sophisticated game can be Electric Sex. Here you will find not only the aforementioned Wheels of Vartenberg, but also clamps on the nipples, Penis devices And scrots, and even Urethra stimulants. These devices are designed in such a way as not to harm health, and subject to simple rules No slave will suffer.;)
And do not forget the main instrument of any real mistress: absolute self -confidence in yourself and your sexuality. It is they who will tell you how to behave and give incredible feelings from the dominance.