BDSM VEDERINA-what is happening there?.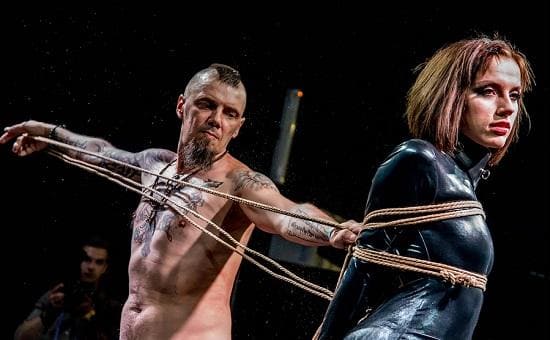 Thousands of people are interested in the culture of BDSM, but do not dare to go to a thematic meeting. Fear, fears and misunderstanding – what to wait, they are deprived of the opportunity to meet like -minded people. So what is happening there? Do you need to be afraid of such meetings?
Who attends BDSM VEMERI?
The theme is interested in a variety of people. There are no restrictions by profession, lifestyle, etc. There are people of different ages, but the entrance is available only for those who over 18. Is it possible to give a clearer portrait of the visitor?
Most often, people who have already tried a lot come to the BDSM. These are quite adult personalities who are bored to live without adventure. And the topic is something unusual, which allows you to brighten up gray everyday life. Of course, there are also those who have dreamed of subordination or dominance from an early age, but most people are mature. The basis of the team is people from 28 to 45 years old. The number of those who are younger and older a little less.
Feel free to talk about their preferences, not many resolve. Attend such a meeting, means to publicly admit your desires. This is a mature decision that only established personalities can make. That is why those who come are thinking people with a high level of intelligence. It is extremely rare in the team who can be called "adult children", if they come, then only for the company with someone.
At the thematic events, the condemnation of someone, contemptuous attitude or ridicule is not accepted. Everyone has their inclinations, and in such a society can talk about it. At the same time do not demonstrate, namely discuss.
Event formats
There is no single format BDSM-Visit. The organizers can offer a different format. They warn about him in advance. Most often – this is a place for communication, training and acquaintances, not group orgies.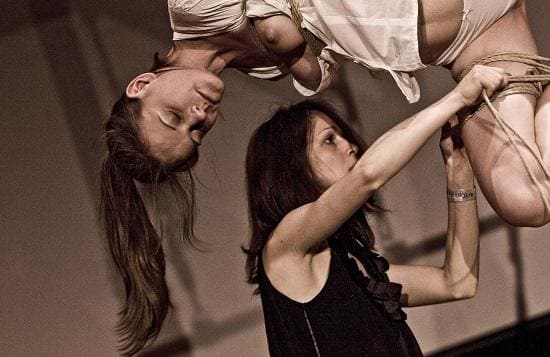 For example, demonstrations are often arranged very often. Several people act as masters, others monitor their manipulations. What practices can be shown? The most diverse: from the bondage to thermal pale. At the same time, there is a master on the impromptu scene, model. The program of the event is thought out in advance.
The performance can be improvised. For example, in small companies someone can be asked to show individual practices. But the participation is voluntary. Even if people from the hall are invited, no one forces them to go on stage. Those who wish can take part, but at their discretion.
Will there be sex on BDSM-meeting?
The session is a very personal process, and the majority are not ready to put it on display. Therefore, all practices on the stage are fascinating, but not too frank. Of course, a naked nature may be present, but sex or penetration of sex toys is not implied. If there is something too caused, the organizers also warn about this.
Is there an intimate relationship at meetings? Communication and performances are very attractive, and it is likely that someone will want to continue. And sex happens if a special space is created for him. Sometimes a large house with a huge number of rooms is rented, someone in them may retire. But in the main place of this behavior is not welcome.
There cannot be a declension of someone to some kind of sexual acts. There may be acquaintances, invitations to individual meetings, but all this by mutual interest and without pressure.
Why visit the BDSM event
BDSM-VEMERI-these are places of communication and dating. Sometimes it looks more like friends who gathered at the same table and have a great time. This is a space where you can be yourself, not hide your preferences, and also find someone with similar interests.

Almost every meeting contains people who cannot call themselves "themes". Curious people come to meet, plunge into a special atmosphere. And they are not customary to shock.
At such events, it is easy to start a conversation. Interesting people can communicate about anything. Do not think that all the conversations are only about practices and relationships. And also this place of dating. And if you want to find an experienced partner or someone who is just starting to be interested in BDSM, then it is in such places that it is very convenient.
In the BDSM club, you can make an appointment with whom the acquaintance took place on the Internet. In a crowded place, it will be much easier to find common topics, understand interest in further communication.
Anonymity on BDSM meetings
Most events are prohibited from photo and video shooting. Many visitors do not want to advertise their participation in such meetings. And each participant also has his own pseudonym. No one demands to give his real name, and how to introduce himself – everyone decides for himself.
In large performances alone, professional photographers are invited to record what is happening on the stage. But they do not take pictures of the hall or participants without their consent.
BDSM meeting is not an orgy, but a place of communication and dating. If there are concerns for what is happening, it is worth clarifying with the organizers – how the event will take place. And there is no need to be afraid that someone will begin to pester with intimate sentences, acquaintances are possible, but without harassment and rape.