Play -piercing – punctures and needles in BDSM.

Erotic dreams with the participation of nurses – This is almost a classic of the genre, you can even say cliche. But BDSM practice implies a much more interesting use of medical needles than just an unused entourage subject. Piercing various areas of the skin in chaotic, one «upper» a well -known order, or the creation of whole drawings on the skin «Lower» – There is something to choose from, the main thing is to approach the issue correctly.
A selection of proper inventory for play-piercing
Before proceeding directly to the session, you should prepare it correctly for it. Increased requirements are put forward to everything, up to the room where the script will be held – It should be ventilated, since «Lower» It may require a flow of fresh air.
The following items should also be at hand:
Antiseptic – Here, depending on preferences, either a special medical product that does not cause allergic reactions, or iodine or alcohol can be used;
Cotton swabs or bandages for applying dressings;
A special container for sharp objects or its home -made analogue.
Correct needles – Correct choice
Naturally, medical needles will be used that everyone can observe on syringes. The usual sewing is not suitable here, as they are made of cheap chrome metal, which, during the game, can cause inflammation and subsequent extremely unpleasant sensations «Lower».
When choosing needles for the session, you should immediately determine the size, since different thickness gives different sensations to each other:
25 or 27 caliber – ideal for the most sensitive zones;
21 caliber – Such needles can be used everywhere;
19 caliber – gives the most intense sensations, but it is impossible to use in sensitive areas.
*The less caliber – Thus, the needle is thicker.
Also, for play-pirsing, you need to choose the correct length of the needle, in general, copies from 40 mm are great – They allow you to easily flash the skin. If you use a model of 50 mm long, then you can make several stitches at once.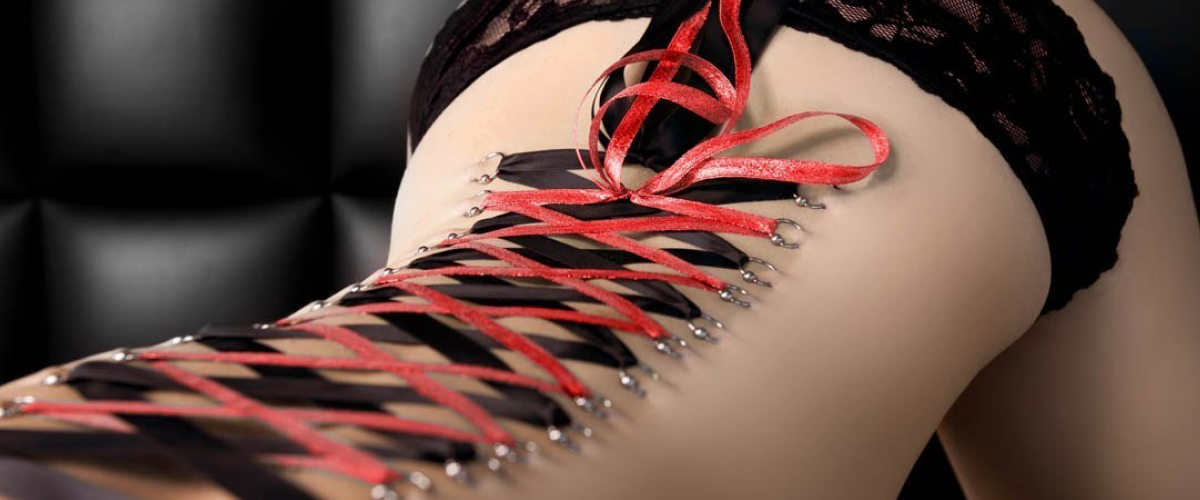 Fundamentals of the game with needles in BDSM
Play-piercing – This is a margin on the brink, concentrated extreme sensations. This imposes a certain responsibility, so you need to approach everything with sober (in every sense of the word!) head. Certain conditions should also be observed when making punctures:
The needle should go as close to the surface of the skin;
It should be directed up or down, but not in any way;
After the first puncture, you must give a little time «Lower», so that he can get used to the situation, especially if this is the first session;
It is necessary to pull the needles smoothly, but in one approach, without making sudden movements.
Naturally, there are certain taboos for a safe game:
You can not make deep punctures;
You can not pierce internal organs, lymph nodes or eyes;
You can not make punctures in the area of the sternum.
The most convenient areas for injections
It is best to start a session from punctures in the most «fleshy» places – on the hips or just below the navel. With your hand, you should pinch a few millimeters of the skin and, placing the needle so that it is directed in the resulting fold. Now it remains only to make a puncture with one smooth movement, waiting for the appearance of the tip of the needle on the other side.
There are many different options for games using needles, here are only some of them:
A harp game – two «lower» With symmetrical punctures, thin and long elastic bands are hooked on the needles, which become strings. Now it remains only to play, listening to not too synchronous choral singing.
Corset – u «Lower» Symmetric punctures are made at a short distance, a tape is hooked behind the needles, which is gradually being pulled out, giving the body the position necessary for further entertainment.
Creation of paintings – if «upper» The artistic taste is developed, it may well, using a large number of needles of various calibers, create a whole work of art on the skin «Lower».
Play-piercing – This is a very unusual practice that can bring a lot of pleasure and become an excellent training ground for joint experiments. The most important – This is to observe safety precautions.