Proceeding for dummies: a couple of tips for newcomers-flagellates.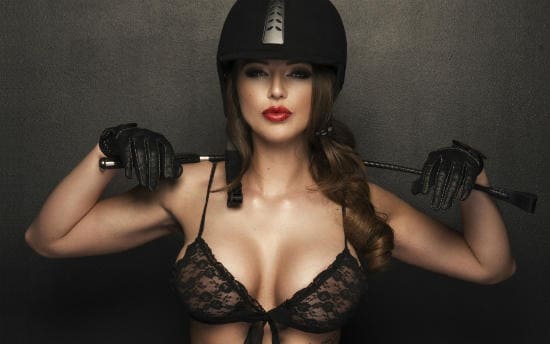 In the daily world flogging (in all its manifestations) has become so common that many do not even delve into the essence of things, practicing it in their own bedroom. Basically, people use only hands, Sluming partner during stormy sexual emotions. But in fact, a huge world flagellation limitless and bright, which we will see today.
Flagellation (or flogging, among the people) – a type of erotic game that implies Domination-subordination, where the dominant partner "punishes" his subordinate with the help of various flexible and long objects. In general, this is one of the most common practices in BDSM culture about which We all know with you.
This is a great way to take out internal aggression, throw off everyday problems and fatigue. No one talks about causing severe physical harm, the emotional aspect is also very important in flogging.
In general, if you have long been looking at something except the palm of your partner, you dream of someone spank Or be spanned, then fortunately for you we have collected several practical tips about "flogging for dummies".
Why flagellation is so beautiful?
In fact, there are a lot of reasons – both physical and emotional, why flogging – This is an excellent way to diversify sexual relations.
For example, very many people are psychologically closed within the other framework and taboos, and therefore the idea of being spanned (which is a taboo) due to poor behavior – simply does not fit with logic in their heads. But in fact, they knocked out a wedge with a wedge. And get rid of the taboo about flagellation nothing more than Flagellation!
Or flogging – This is a great first step into the huge world BDSM culture. Everything that is required of you is desire and readiness. Well, the goal, but we will talk about this a little later.
As for the fact that physical sensations during aggressive sex bring great pleasure, so you need to be grateful to develop a hormone dopamine. This is the same hormone that is distinguished by the adrenal glands, and which is responsible for our sense of satisfaction and joy. Dopamine manifests itself precisely when we feel pain, but the brain gives the report that it does not affect the health of the body as a whole. This thin line that needs to be learned to probe, and leads us to the world of "pleasant pain".
And by the way, when you slap someone on the ass, this enhances blood flow to this place, which generally enhances pleasure. Great bonus, both for prelude and full -fledged sex.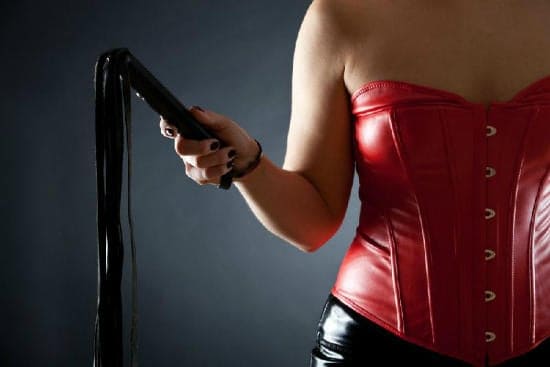 A little about the rules
Like any component BDSM culture, u flagellation There are certain rules of conduct and etiquette so that all participants in the game remain satisfied and satisfied. These rules are simply additions to the usual talk about the interests between partners, stop words and restrictions that you and your second half already exist:
concentrate and direct blows to the lower part of the buttocks and hips. This is the most "fleshy" part of our body, so the harm to the skin will be minimal.
After each strong blow, a slight swing should go. This is done not only for the physical relaxation of the skin, but also as an encouragement for a subordinate partner. Easy, at ease, teasily pat it in soft parts of the body.
Without permission, do not hit hard! Even if you really want to leave an imprint on the body of a partner, then without his knowledge it is forbidden to do this!
Remove in advance all jewelry, watches, bracelets. When interacting with Flogger They can cause painful damage to you or your partner.
Not so terrible rules, true? To be neat and not rush anywhere, then even in the most terrible torture you can find your sexual charm.
Where to spank?
I repeat once again that if you are a beginner, then it is best to adhere to the lower part of the buttocks and hips! Breast or genitals – for more experienced players.
You get used to everything. And maybe once your partner will say that he is tired of ordinary slaps in the ass. For this, we need conversations between partners.
You can try to go down the legs: lay your partner on the stomach, and smoothly redirect the blows from the buttocks to the knees, and back.
Never, remember, never slap anyone on the back or spine. It is extremely painful and can cause serious damage to the back muscles.
And what to do to the one who is "punished"?
If you are subordinate to your partner, then the first rule is to have fun. But so that everything goes perfectly, there are two best positions for flogging:
Pose of the dog. When you stand on all four limbs. And the dominant partner is attached from behind.
When the dominant partner sits on the edge of the bed, and the subordinate lies on his knees. Can be used Pillow for sex, to raise the hips and provide some depreciation for slaps.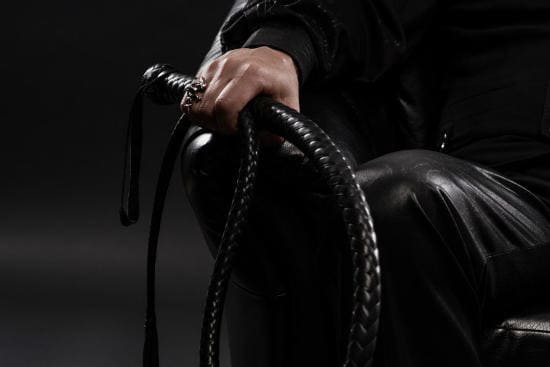 Ask your partner to start small. Small, light slap on the lower part of the buttocks, which will prepare the skin for subsequent hard strokes. Blood will begin to add to the ass, so flogging will be incredibly sensual for you.
Add toys! Yes, they will decorate any sex. Insert cork to anus, or vibrator In the vagina. Well, you can immediately go there and there. There are double Falloimitators. Toys will be distracted from excitement before flogging, add more passion.
Than to flog?
There are a huge many different Flagellation devices. But many people still prefer to use their hands. And this does not mean that you need to change something. To each his own. If you are satisfied with your hand, then use your health.
Paddles or slap
Perfect choice if you want something more tough than a hand, but at the same time not as serious as whips And Floggers. Paddles are wooden or metal, they are sheathed on top of the skin or a substitute.
Classic slap Kink from Doc Johnson – Silicone Paddle with a comfortable handle. Safe for the skin. And the pen can be used as dildo for vaginal or anal caresses.
U Fun Factory There is very cool Paddle Buck Dich – Silicone toy with a hilt-falloimitator. This is quality, this is a cool design, it is a comfortable operation. A very cool toy for both beginners and experienced fans of flogging.
There are still all sorts of cute paddles in the form hearts, or very interesting – with the inscription Yuh.
Floggers
Flogger – Soft multi -high lap for BDSM games. Flat tails warm up the body well, but rarely leave traces. This is a lash for warming up or for beginners. The perfect solution for those who buy the first device for punishment.
For example, classic Flogger from Sitabella – These are latex tails fixed in a comfortable handle. With a loop, by the way! 12 tails 40 centimeters long. Good choice for a good price.
A more interesting option – Filger Rocket, These are not only long latex tails, but also a fallomitator handle for anal and vaginal games.
Wles and whips
Whip – These are ropes or belts on the handle woven together. A whip – This is all the same, only with one rope, instead of several. A toy for those who have already tried a lot and want something sharp. Be careful when using whips, because they can be applied to the injury partner.
Walks are different: with flat tails, With balls at the ends, With tails of pigtails, leather or from substitute. There is its own weave for each taste.
Stacks
Stack, Probably the most elegant tool for flogging of all. It is a thin long rod with a reduced slap format (oars) at the end. Basically, the rod is made of wood or metal, and the oar from leather or substitute.
Stacks are great for beginners! They will not cause hard strokes and do not harm the skin. Well, they look very cool.
U Pipedream There is a very cool Edition stack with a feather at the end – a very cool thing for a prelude. They can punish the partner with flogging, and gently tickle. Such contrasts will drive any crazy!
And the company Orion release stacks for every taste, for example, with flat oar or with oars, or with balls. What you want.