Erotic games: board entertainment for two.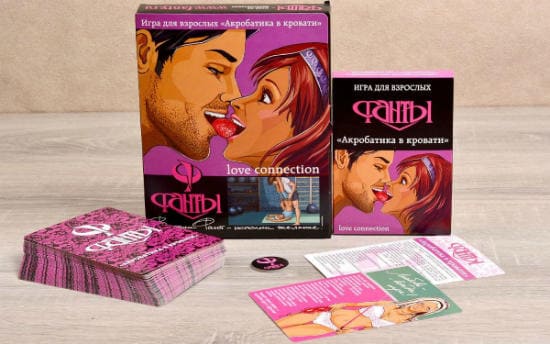 It's no secret that over time, sexual activity in any pair fades away. It begins that all poses have already been tried, all the edges of the bed, bathroom or kitchen are studied, and the preludes every time occurs in a certain and already many times rehearsed sequence. Do not worry, you are not the first and you are not the last, and most importantly, that all this is fixable.
Like any other problem, here There are several different solutions:
A trip to a sexologist. Of course, professionals will easily find the cause and solution of problems, but they usually resort to specialists in the last turn and in very serious situations.
Explification of products sex shops. If you have never used sex toys, then forward and with a song. They will not only bring new sensations, but also help you know each other better. And if you already have something, then it's never too late to try new devices.
Sample of various types of sex. Sex can also be different: spontaneous, fast, romantic, slow, with abstinence to enhance sensations and so on. Each of them has its own characteristics and unique advantages. Perhaps in this aspect you can draw something new.
Role-playing games. The vast majority has any fantasies about a partner. Careful nurse or sultry fireman – everyone has a secret standard. Maybe it is precisely costumes or roles that will help you open up, and make sexy life again stormy.
Board games. This is usually one of the initial steps that the couples take. Board games not only expand the boundaries of your capabilities, but also bring excitement to the relationship. You will not notice how several cards will turn your evening into unforgettable sex journey.
The main thing is that both partners have desire and desire. Together you can easily overcome all obstacles and barriers, excitement and constraint, and mutual support in such an intimate issue will only strengthen the trust between you.Let's talk about one of the first steps that in this case take couples: board games with erotic subtext. Although board erotic games are not so much used to solve problems as for joint fun. A light excitement, which both partners have from the very beginning, is reinforced by a further good mood and a gradual increase in sexual tension between them. Tasks usually give ideas to diversify sex life. As a result, you will receive a pleasantly spent evening in combination with useful knowledge and conclusions earned during the game: whether it be new poses or inclinations for a brand new role -playing game.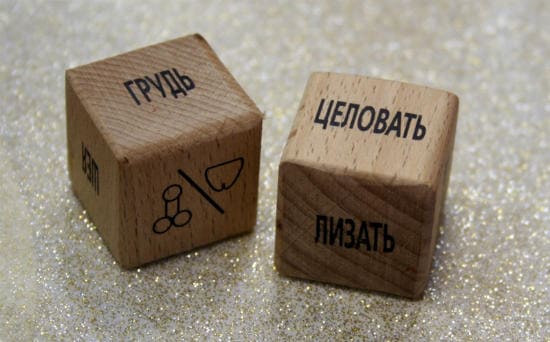 Board games with erotic subtext can be divided into two categories:
Games with an erotic theme. It implies here that there is nothing besides the subject. These include Doc Johnson Nude Male Playing Cards with naked men or the erotic domino toy joy naughty domino. They warm up imagination, give new ideas, but do not say directly what needs to be done.
Games with tasks. Such games are the most. Usually they consist of cards with various tasks or scripts. It is about them that we will talk in more detail. The most pleasant thing in games with tasks is that the losers do not exist. Everyone will enjoy.
It is not surprising that it is precisely the games with erotic tasks that are more popular. The combination of excitement, fun and sexual connotation makes them the best choice for the evening. However, there are many varieties among them, each of which concerns its component of sexual life.
Who is suitable for games with erotic tasks:
Hot and liberated couple, practicing diverse and hot sex
Those couples who crave something new and exotic, but do not know where to start
Couples who need to melt ice and coldness in relations. None of you can resist a fun game
Fands "Acrobatics in bed".
The essence of the game is simple: blindly pull the card and do everything that is written on it. Typically, such tasks also include penalties, so do not worry, there is always an alternative method for performing the move. Fands "Acrobatics in the bed" include four levels of complexity: white, yellow, pink and red. It all starts with funny and easy tasks, and ends with liberated sex. Only you decide at what stage to stop.The tasks themselves consist of interesting new techniques, non -standard poses and even the use of sex toys is found. There is nothing supernatural, do not worry, but a little "pepper" this game will bring to your pair. By the end of the game, you will both look at each other in a new way, because the phantles are created not only to amuse, but also to overcome the psychological barriers between you, strengthening trust and love.
Game for adults "Hot Experiments"
The essence of this game is about the same, but the tasks are slightly different. Actions that will force you to do are more focused on experiments, as the name implies. You will have to admit that in bed you have not tried far from everything. Tasks are distributed by roles that are determined by a special draw. Forty -eight Fant in the game "Hot Experiments" include not only texts, but also colorful pictures, illustrating what exactly and, most importantly, how to do it.
It will be great if you make a surprise for yourself without reading the texts of tasks in advance. However, if you have any taboo, then it is still worth reading. Postpone what neither you nor your partner are definitely ready. Perhaps you will play these cards in the near future!
Fands "Bottle"
A game with erotic subtext for a group of close friends of up to ten people – what could be better for organizing a funny evening! Fands "bottle" consist of fifty cards, ten of which for draw and forty with detailed tasks. The game includes five levels of stiffness, the last and hottest of them reaches a maximum of kisses or not at all secular questions. So don't worry, friendship will not go to a new level. Only if you don't want to, of course. You can easily take this game with you for any group vacation, to the beach, out of town, to the country or even to the party!
Love 2 Love cubes
Perhaps this is one of the simplest erotic games that can only be. But, surprisingly, she doesn't get bored at all. Toy Joy Love 2 Love – these are two cubes with small drawings. A little fortune, throw, and you need to do what is indicated on the sides of the cube. One indicates what to do, and the second – where. So you can do a kiss on the cheek or lick the thigh in another person. Try and see how far a regular game of cubes can go.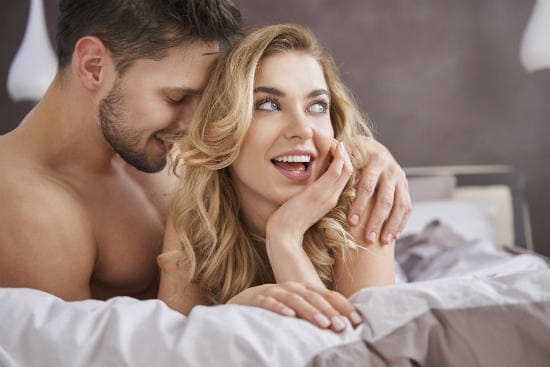 Game for two "in the grip of passion"
Everyone loves the game "Truth or Action" for being liberated, for its excitement and the lack of special boundaries and rules, except for those that the participants themselves establish. During the game, you can also easily get closer to another person and look at him with new eyes. The game "In the Government of Passion" is an erotic adaptation of the well -known game. A lot of cards that are ready to take turns exposing your souls or yourself! Now one of the most incendiary and interesting evenings will begin with the question: "Answer or perform?"Fands" Shake "
This game is intended for a group of people who want to be more than just friends. Fands "Shayk" are not just phantas, it is a whole gift set aimed at getting maximum pleasure. A large number of cards include the most unusual and sometimes sexually extreme tasks that will definitely not leave you indifferent.
The set includes:
Two hundred cards with detailed tasks
Brochure with the rules of the game
Fur mittens
Branded
Branded mask
Catalog of group sex poses "New view of Kama Sutra"
Already by the composition of the set it is easy to understand that it will not be boring. From three to ten people can participate in the game. In fact, the "shake" is a unique scenario of the embodiment of your secret fantasies into reality. Gorgeous board game for adults with your own props and detailed instructions for how to enjoy, can turn your evening into the most unforgettable orgy in your life.
Board games with erotic subtext are the first thing that comes to mind when you think about what can diversify your relationship. Starting with simple tasks, slowly and correctly with the support of a partner, destroying the boundaries and psychological barriers, you will not only make your sex more interesting, but also psychologically become closer with your loved one.