Sex story: sex with a drunk wife in a hotel. Was it the third?.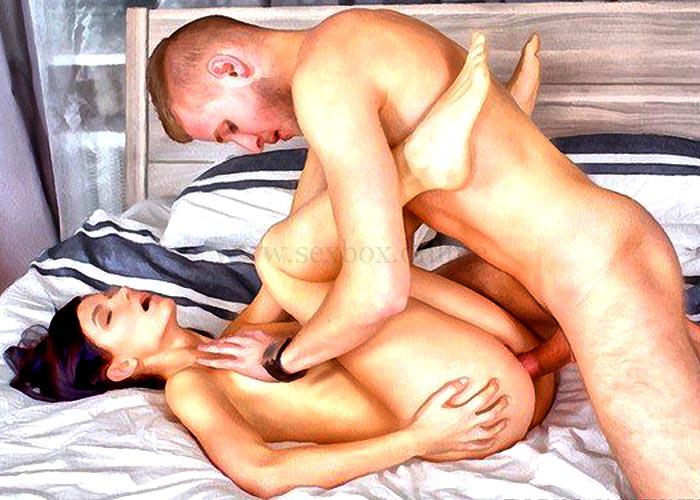 Sex story:
BDSM, gangbang, group sex, anal sex, anal, blowjob, deep blowjob, with his wife, drunk .
Chelyabinsk incident.
The organization of my husband recently participated in a three -day exhibition in Chelyabinsk, and the employer, as a bonus, each of the managers participating in it, allowed to be there with wives. The schedule of the exhibition turned out to be long and exhausting, the working day began at 8:30 and ended after 21:00. For the first two days I slept, had breakfast and visited several stores before meeting my husband. On the final day of the exhibition, most wives helped at the exhibition with handouts, and, of course, by the end of the day we barely stood on our feet.
On the last evening, to thank the employees, his company provided a solemn dinner with alcohol in the hotel restaurant in which our rooms were booked. Although we were both very tired, I felt that we needed to eat, and knowing that we could sleep the next day, we decided to use their generous offer.
We ordered several cocktails, relaxed and enjoyed our dinner, after which we sipped them and chatted a little with two other pairs. I don't remember how I went back in the elevator and went into our room, but I remember how I took off my dress, lay down in the middle of the bed, remaining only in a bra and panties, I told my husband that I would accept the shower in the morning. Then I fell asleep.
It seemed a few minutes later, I suddenly woke up, I was without a blanket and lay naked. When I tried to look at my watch, I found that I had a black silky sleep for sleeping. At the same time, I felt that my wrists and ankles were connected by some kind of soft cloth. Before I could say something in protest, I felt that my husband was standing at me. I felt the smell of his lotion after shaving and a familiar musky male aroma of his penis. He carefully put his hand on my left cheek and gently said: "Just relax and enjoy it.". I felt the head of his penis touched my lips, and I took him in my mouth. With his right hand, he began to carefully pinch my nipples, pulled them away and slowly turned them in different directions.
Although at first I was afraid of this, because these actions were new for our sexual life, they excited me and him, and I noticed how my breathing began to accelerate. Just at the time when I decided to accept the situation and give up completely, I felt that two more hands touched my knees and spread my legs. When I screamed from the shock, I almost bit my husband's member, but he immediately opened my mouth with my hand and pushed my cock deeper into my throat, forcing me to choke on. He held him there for a while, and then retreated a little to let me rest and severely gave me an instruction "just to put up with it", I began to tremble.
Strange hands glided along the inner surface of the hips, their big fingers were divided by my buttocks. I felt two dry fingers sliding along the lower part of my pussy and intentionally rubbed my anus several times back and forth. Then he reached out and wiped his fingers on my upper lip, falling between a member of my husband and my nose. Fingers were not there for so long, I think that I smell.
I suggested that this was the stranger's left hand, because I felt how he pressed heavily with his fingertips on the lower abdomen just above the pubis. Then the fingers of the left hand penetrated me, and one into my anus and two in the vagina. They quickly found and began to work on my "g" point when the right hand continued to press my fingers on my stomach.
Due to shock, fear and humiliation, I did not feel that a strong orgasm suddenly surged over me, it's good that my loud moans were drowned out by my husband's member. I felt a solid stream poured out of me on the hand of a stranger, which seemed to make him become more aggressive. All this went on for several minutes before I cautiously turned, but my head slipped out of bed. At first I felt that my husband took out a member from his mouth and departs, and then the stranger slowly removes his fingers from me. By moving the bed and sounds of steps on the carpet, I thought that men changed places.
Soon my husband began to enter me, and his secret partner put three wet and dirty fingers deep into my mouth, forcing me not to breathe. I instinctively sucked them until they got them. I felt my head lowered my head from the edge of the mattress. And then another member was slowly shoved into my mouth. He skillfully moved back after each push forward to prevent me from choke. I felt different aromas and taste coming from a member, which should be in the uncircumcised member.
The stranger's hands reached out over my shoulders and began to hold my knees tightly under my breasts, and I hid in another powerful orgasm. I think that it was my husband that actually raised my legs first to finish when he later entered me again, I felt this slow familiar rhythm. I remember how they changed places several times, forcing me to moan with animal pleasure at the peak of every new orgasm. It even seemed to me that I lost consciousness, from the fact that both men fully used the position of my head and enjoyed their orgasm in my mouth.
The next morning I woke up next to my husband. I trembled with the cold and was in a sleep mask. I took it off, looked around and did not find any signs that they tied me up. I had a very severe headache, my neck was sick, there were sore throat and stomach disorder. When I woke my husband and said that he was thinking about his night trick, he behaved stunned. He told me that I was drunk, that he practically carried me to the elevator, and from the elevator, and to our room, where he took off my clothes before I rushed to the bed. He told me that I was kicking a blanket for a long time, hit my head and hands on the back of the bed several times, and that he woke up on the floor from the fact that I threw it off the bed, as a result, he watched my breath for a long time, because he was worried aboutmy condition.
When I finally gathered enough strength and composure to get out of bed and go to the bathroom to take a shower, I noticed that the panties in which I was yesterday were absent on me. In the mirror, I saw the redness just above my pubis, the nipples on my breasts looked a little irritable, and in my hair there was what seemed dry sperm. After taking the shower, I asked my husband the only question that I could come up with: "When the next exhibition"?
End.
Do not deny yourself secret desires and pleasure. Try Sex toys for BDSM. In sex shops, you can find an intimate-toy that is perfect for you.
Erotic products will certainly bring your intimate life to a new level. Use intimate toys for prelude, stimulation before sex, and if you are interested in trying binding or something else from the BDSM, then look at possible scenarios.