How to choose a prostate massager: a selection for beginners and professionals.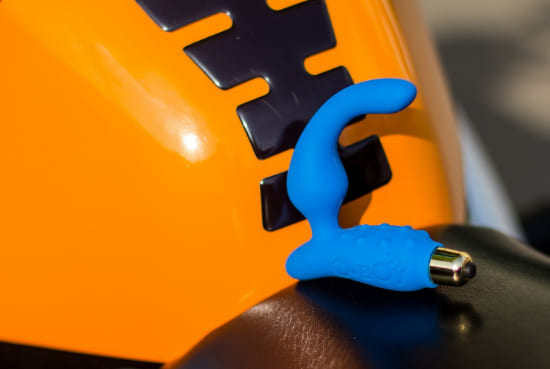 What I like is that every year men and women around are getting bold. For them, anal sex ceases to be a taboo, and a blowjob – a sexual perversion. They try with different lubrices and in different poses. And now, during intercourse, women are not shy about stimulating the clitoris – a vibrator, and men a prostate with a massager. And it is about prostate massages that I want to talk to you today and talk. Surely, if you thought about it, you were lost among a number of models and a variety of their forms and functions. What is suitable for you? Let's find out together!
What are the prostate massagers?
With a limiter in anal traffic jam.
With a penis ring.
Classic, without additions.
With vibration or rotation function on batteries.
With the function of rotation, vibration and/or electrical stimulation on the battery.
Close in shape to ordinary anal vibrators.
By what criterion to choose a prostate massager?
By price: it is important to understand what your budget is, how much you are ready to spend on a thing that you are going to put in your ass.
According to the material: massagers are elastic, smooth and silicone, more rigid plastic, latex, from PVC, PP, TPR and cyberc.
By functionality: Do you want ordinary and ready to actively work with it, or with vibration, myostimulation, rotation, and maybe one that will do everything for itself and will collect the socks in the apartment.
In appearance: it should be like a spaceship, ordinary phallus or a comfortable plugin – to solve only you.
For food: batteries or battery.
By type of vibration: The massager can be with a built -in motor, (or motorcies) or with a remote vibro -poll.
By reviews or brand: Is the public opinion important to you, or suddenly you trust only trusted brands, or do you want a luxury toy, or decide to give preference to a brand that is released only by prostate stimulants.
And the last, but not by importance – by experience: if you are a newcomer in this matter, take it simpler and smaller with a diameter, so that you will not look at the box with fear, once bought in a fit of shop -Gopogolism, but never daring to put itconstituting itself in the ass.
P.S. Keep in mind that the pictures that are presented in online stores often vary the perspective.
Sometimes it seems that you should insert a huge end with vibropuli into your ass. But in fact – no.
Turn on the logic, mentally twist all this, remember where the prostate is anatomically. You can even download the picture and turn it on your computer so that it is clearer. That, not so frightening?
Do not know where the prostate is and what to do with it? There is our guide "6 tips for prostate massage". Read, delve into. And come back, we will choose already!
If you are a newcomer
Let's start with the most comfortable and safe models as possible.
For example, Dr. Joel Kaplan Ultimate – He just has an awesomely comfortable handle-ring, you catch your finger and it will not go anywhere.
It is very convenient to move them tudy-yellow. It is very convenient to introduce. It is very convenient to display. It is very convenient to bring. Well, you understand!)
Silicone, 9 cm in length and 3.25 in diameter. The most then after a finger or cork. California exotic novelties, USA, for quality – are responsible!
Do not forget grease!
Platinum Premium Silicone-the P-Wand From the Doc Johnson looks like a miniature rumbling strapon.
Just take the handle and him, this, there. Very small diameter – only 2.5 cm. And about 14 cm in length. The perfect bend. Silicon. Nothing extra.

Customer reviews:
"Good thing. Despite the democratic price, it has no unpleasant odor (which many Chinese sin "massagers" from PVC). It has a balanced rigidity/elasticity in order to really massage something, but not damage the mucous membrane. The diameter is suitable for beginners (2.5 cm, unlike 4 cm "monsters" for experienced). In general, for "Beginning" – It is it. Can bring both pleasure and certain benefits with existing "male" problems."

Optimale C-Ring & P-Massager It seems a very complex design at first glance.
But in practice, this is an awesome convenient thing for men. An erection ring, a process to stimulate a prostate, and below "joystick", so that it is convenient to manage all this design in the priest.
Bends, stretches, multifunctional – two pleasures in one.
Nexus Titus – toy from guru prostate stimulants.
It is simply breathtaking, correct shape, with a magnificent relief, a comfortable handle and an additional ball that stimulates the crotch during prostate massage.
Diameter in the widest place – 3.4 cm. Length – about 10 cm. Estimate how many high?
By the way, he was also inspired, there is the same with vibration – Nexus Vibro.
And one more piece with vibration for beginners – FT London GPOP amazing shape, it is suitable for both men and women, The brand positions the toy as "unisex".
Small, tactile, bright, with a comfortable handle, with charging on magnetic capsules, with 6 vibration modes. I recommend it, yes.

Customer reviews:
"Just a flying thing!!! Everything has been done very high quality. The packaging is just super. Pleasant to the touch, the vibrator is very powerful. Tried to use it simultaneously with Satispyer Pro 2, The wife was just delighted. I also liked him very much. I advise everyone, this thing costs its money!!!
P.S. The only negative, according to my wife, finished very quickly)))"
Medium roller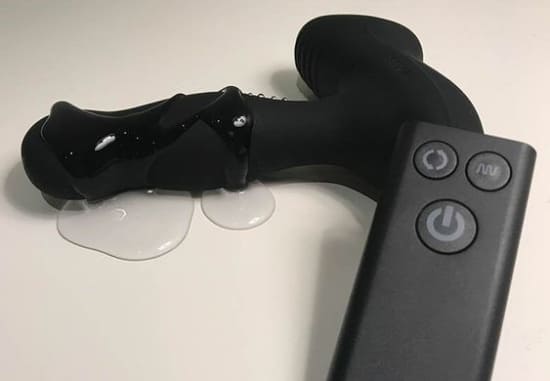 Medium is such a confident middle class.
"Like, I want more!". And you are going to watch something a little more. Or with vibration, if before that you had a simple massager or a simple cork.
By the way, traffic jams with an anatomical bend are also excellent.
For example, Fun Factory Bootie (Black or Bordeaux?) – eat in different colors and different sizes.
Bent just under the prostate. Has a convenient limiter and is suitable for long -term wearing. Walk with a cork that periodically presses to the prostate during some movements – a separate type of pleasure.

Customer reviews:
"For long -term wearing one of the best toys, with such a small size, amazingly pleasant. Very high quality and delicate material!"

Very cool battery guys Rocks Off Naughty Boy And Rocks Off Rude Boy.
Silent, powerful, delicate, thoughtful. Maximum diameter 3.5 cm. Relief for additional stimulation of the perineum.
Best ratio price = quality!

Customer reviews:
"Bought my beloved, the toy is just super. When we have sex, I pamper him, he is just in the seventh heaven. I advise, and the size is just suitable."
"Good machine. You finish one-two-three."

Fun Factory Duke from the kings of prostate vibroostimulators.
Lux-class, elastic and flexible silicone, 3 vibration modes and 3 pulsation modes, reloading, water resistance, power.
He looks elegant and unusual. The form is non -standard, but judging by the reviews, men like it. And women. He, damn it, looks orgasmical! Fan factor will not make a figtor)

Customer reviews:
"Of all the massages of the anus and prostate I have Fun Factory Duke, I consider the most successful. The unusual form and the technique of its introduction, the development of which does not seem difficult (I managed to introduce it on the second attempt), causes exciting excitement. True, you won't walk with this massager – it falls out. I use it sitting at the computer, or while reading books, press, viewing TV shows."

For those who do not like a bright relief for soft lines and streamlines, Svakom did Judy And Julie.
An interesting trend is to call men's toys female names, yes?) But yes to the matter.

Both have about the same shape, a reliable limiter, they are 2.8 cm in diameter and 10.2 cm in length. Both models with vibration.
Judy differs simply by a crazy number of speeds – there are as much as 25, and in Julie Remote control panel. What is more important to you, you can solve only you yourself. But they are both good, really true!

Customer reviews:
"Ooooo, this massager should be for everyone without exception!!! Very high -quality little thing (the smell is completely absent, the material is smooth, pleasant to the touch), high -quality packaging, velvety bag in the kit. Dizzying modes, it's just a plague!!!"

Joy Division also has something unique, for example, very unusual prostate massagers Nachtschwarz Xpander X2 Medium And Nachtschwarz Xpander X3 Medium. (This is just the same medium that we are talking about;))
They have a slightly strange shape, and the stimulant is not all filled with silicone, but has recesses and windows inside. And this is not only an external fiche, the walls of the anus react perfectly to such a relief. And they can also be compressed before the introduction and they decrease almost half the size! When the stimulator is revealed inside, you avoid discomofe when introducing a large toy immediately, and feel the whole spectrum of pleasure, this feeling of fullness and pressure on point P.

And the manufacturer also says that a series of these massagers is made of special silicone, which is combined and Silicone -based lubricant, although usually silicone and silicone are not friends, contrary to all the laws of logic.

Nexus Neo Red – a little similar to the aforementioned Titus, but the difference is still.
Yes, the relief and shape are approximately the same, but the head is much more pronounced and a little larger, and the trunk itself is thicker in places. Diameter about 4 cm in the widest place. A ball for stimulation of the perineum is also present.
There is no vibration, but here even without it is not bad. Ribbed trunk and proper anatomical cunning form will do everything for you!

Customer reviews:
"Useful and desired thing. He copes with his task perfectly – during the massage, juice oozes from a member almost continuously. Beginners need to be introduced carefully, slowly 🙂 After massage, you can use as a cork – the orgasm intensifies many times :)"
Professional anal meditation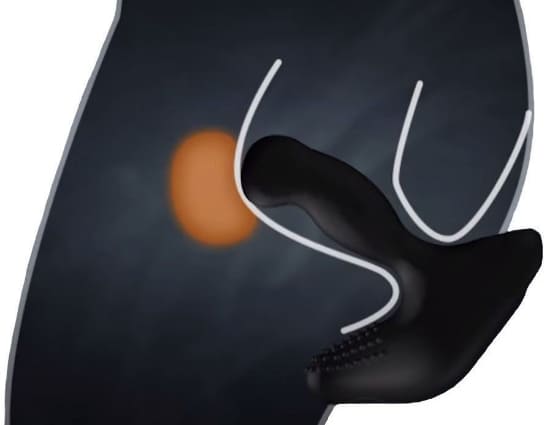 If for you a prostate massage is already out of the category of things that you cannot live without, and the action itself is also ordinary – you, as our buyers, do it for reading books or working at a computer, then for sure your first toys are no longer impressed by you.
You want "Faster! Higher! Stronger!", you want the best, thicker, cooler, more sulfur.
You know what to do with your ass, at what angle to insert, what to buy a beloved lubricant is better in reserve, and that all this is a high and not at all scary. I have what to offer you, dude! We pump your ass?)
Svakom Vicky PowerFul – These are thirty -five different combinations that will bring you to ecstasy!
And also a powerful but quiet engine. He has a cool form, popular for prostate vibroostimulants – as if a tick, it is smooth, from excellent silicone, compatible with water -based greases.
Comfortably lays down in the hand, moderate parameters – 2.6 cm in diameter and 10 cm in length. For such functionality and variety of modes – very affordable in price!
A piece that I recommend personally – Prostate Rabbit by The Rabbit Company.
In shape, it is very similar to the previous toy, but it has embossed "Brushes" on the outer part for external stimulation, and mobile "ears" For the inner. The buzz of these ears is in motion, they go back and forth, up and down. And these movements are just as close as possible to the correct movements of the finger of a proctologist.
Also the rabbit has 2 engines, so it is quite powerful. The set includes instructions. And remote control.
Of course, the vibrator is rechargeable, has many modes and even road blocking. From the point of view of the correctness of massage and high – the perfect satellite.
Nexus Revo 2 – The world's first prostate massager with the function of independent rotation of the head.
Something like rotation, and men say that it is wildly pleasant. In addition to rotation – vibration and pulsation, embossed grounds for external stimulation. Powerful motor, rechargeable battery. This toy was awarded the award "The most promising product of the year", although it was officially released just 2 days before the award.
Nexus – prostate massage geniuses, Guru, each of their men's toy is one hundred percent hit. They are like iPhones – design, quality and reliability, beautiful software and beautiful appearance. Yes, a little more expensive than your counterparts, but you clearly understand what you give every penny for every penny.

Customer reviews:
"Good device, I liked it. Vibration at the level, sprayed. The dimensions are small, suitable for beginners. You can also add that for a long time it holds the charge for a long time, for a long time you had to charge only a few times. The kit includes a convenient storage bag. Of course, the money is rather big, but I do not regret the purchase. And yes, use water -based lubricant."

Prostate massager Electroshock E -Stimulation is a toy with myostimulation/electrical stimulation.
The buttons allow you to choose from ten vibration speeds, as well as two light electric shock zones in five modes to ensure additional stimulation. Of course, this is a model for bold and decisive. After all, stimulation by current (albeit light) is not for everyone. But if you love something like that, slightly hardcore, then you must definitely not pass by. In addition, if anything, electrical stimulation can always be disconnected.
And without it, this is also just a great workhorse – silicone of excellent class, relief surface, reloading, 3.9 cm in diameter and 12 cm in length. And no wiring and electrodes do not need.
Well, how do you like the list? We inspired you to exploits?
If it seems to you that this is nonsense, pay attention – these toys are not to break your ass, they are for male pleasure and bright orgasms.
Read the reviews of other customers, almost everyone talks about sensual ejaculation and passionate sex.
Some, so excited after prostate massage, then then fought their wives as the last time. Do you want too? Choose your own!
Of course this is not all. In the catalog You can see all the models in stock.
And don't be shy. All do this.