The best phalloimitators.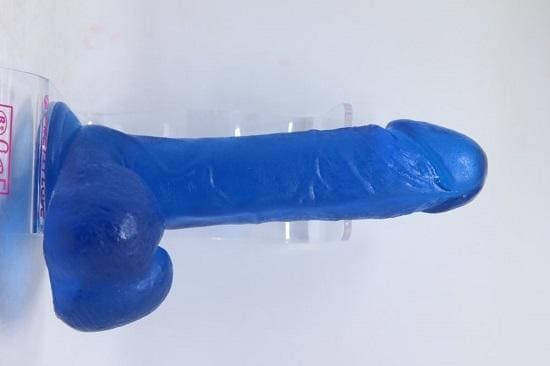 In modern sex shops, thousands of phallus models. How to choose the best for your own pleasure? What models are most popular today, and what should you pay attention to during the purchase?
The approach to the choice of the phalloimitator
To buy the best phallus for yourself or a partner, you need to figure out which sex toys are. Fallomitators differ in shape, size, material. Read more about types in our "Buyer Guide" (link). And in order not to make a mistake when buying, answer a few questions:
For what purposes the phallus will be applied? For vaginal or anal sex? Maybe for fisting or double penetration? For example, for anal sex, you need a model with a depth limiter. It will not allow the device to enter too deep. Any model is suitable for vaginal sex, but for double penetration it is better to buy a two -headed phallus.
What size I want to try? There are people who dream of giants. They are interested in the large length and diameter. But there are those who understand that they can contain only a certain value. It is worth thinking in advance what size will be optimal. For anal sex, it is recommended to choose a thinner phallus so as not to injure the body.
If the desire for something unusual? You can buy a phallus that copies the penis of the famous porn actor. This is a certain fetish that makes the use of sex toys more exciting. And you can also buy a phallus of some animal. Zooerotic allows you to feel the organs of real and invented characters inside. Sex with such objects turns into an exciting game.
Is it worth it to free your hands? At the base of the phallus, the suction cup is often placed. This addition is necessary to fix the toy on some surface. This is very convenient during masturbation, since then you can sit on the phallus. In paired sex, the suction cup is very rarely used, and it is not always worth overpaying for it.
How much time they are ready to spend on care for the best phalloimitator? Tender realistics are very pleasant to the touch, they are almost impossible to distinguish from human skin. They quickly take the ambient temperature. But they are very demanding in care. It is necessary to store them in talc. Silicone or PVC products just rinse in water and put in a separate cover. If there is no time to wash, choose glass, it can be cleaned even in a dishwasher.
How many years do you buy a dildo? The shelf life of sex toys is not limited, but in practice they do not serve forever. The surface of realism loses its tenderness in 1-2 years. Silicone or gel can serve up to 5 years. But metal or glass – almost eternal. They are very difficult to spoil, over time the surface remains perfect. If you often change toys, choose softer and delicate materials. If you are attached to the sex objects, then the hardest phalluses are perfect for you.
The best phallimitators IntimShop.ru
More than 15 years IntimShop.ru works in the world. During this time, thousands of phalloimitators were sold. And our buyers allocated the best phallus models according to a variety of parameters.
FUN FACTORY BOUNcer stimulator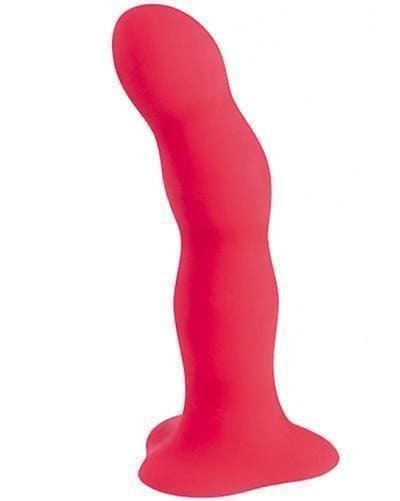 Silicone phallus not just gently enters the body, but also pleasantly massages the walls. Three balls are placed inside it, which are rolled during movements, creating a feeling of light vibration. And the faster the movements, the more intense they are felt. Bouncer was created in Germany from the highest quality material. It is elastic, but not tough. Suitable for both anal and vaginal sex. Today it is one of the best phalluses with special effects.
Fallomitator Colwurs pleasures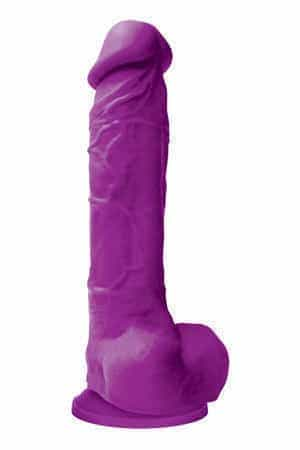 The bright series of phalloimitators attracts a lot of attention. The manufacturer created devices of incredible colors. And made them from high -quality silicone. They look realistic, even small details are drawn. There is a head, a scrotum and even a relief on the barrel. And a plus is a reliable suction cup in the base, so use is possible without hands. The series includes the phalluses of 4 colors, and you can choose your size-5.7 or 8 inches. And this is 13, 19 and 20 cm together with Proskoy.
Lovetoy 8 'Dual-Layered Silicone Fallomitator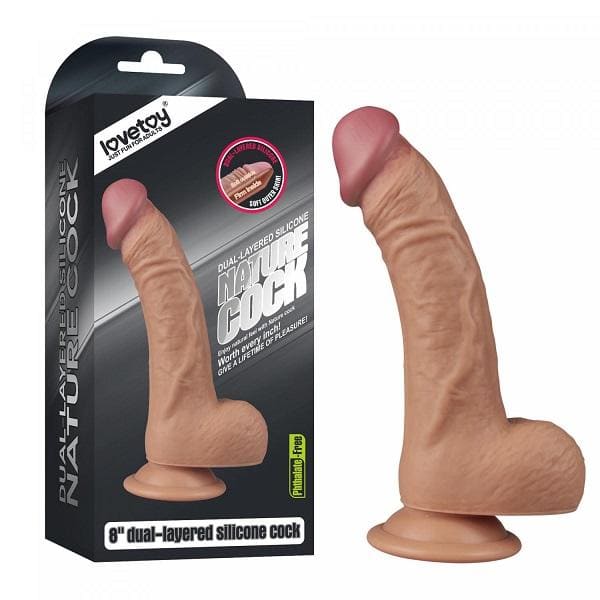 Two -layer silicone phallus is a flexible but elastic model. Inside the hard layer of silicone, it holds the form from the outside a very delicate material that is really similar to the skin of a person. Such a phalloimitator is the best, since it does not require special care, but it is a realistic. A slightly curved trunk allows you to massage the point G when penetrating the women's bosom. And also the phallus is suitable for anal caresses. At the base of the suction cup, which fixes the sex toy on any flat surface.
Ultra Realistic Cock 6 UR3 – a real realist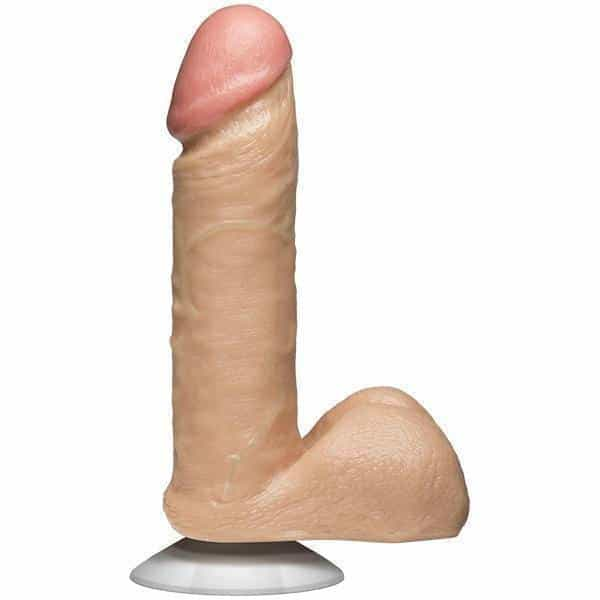 Ultrarealist phallus from the American company Doc Johnson. It looks like a penis of an ordinary man to the touch: gentle, flexible and warm. The special material of the UR3 company has been developed for years so that such sex toys would delight its owners. Its size is average: in length 16 cm, in diameter 4 cm. The scrotum pleasant to the touch is made at the base, and to make the use of comfortable – there is a suction cup. You can fix a sex toy on any flat surface. This is one of the best realistic in the Russian market.
DAZZLING DONG phalloimitator – solid giant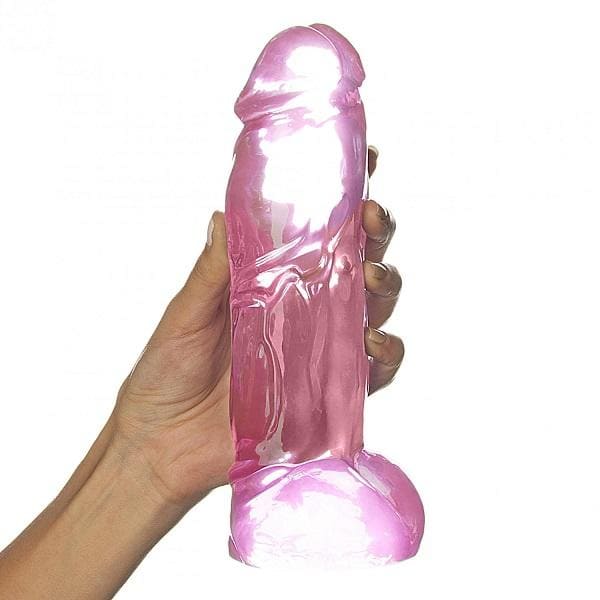 Large -sized transparent phallimitator. In length 18 cm, in diameter 6.5 cm. Outwardly very attractive, but sometimes frightening due to size. Made of high -quality gel, rather elastic to the touch. Almost never bends, so suitable for any type of caress. This "baby" is able to fill in each hole completely. Sealing at the base allows you to use anal sex, but you should only try lovers of strong expansion. The material is elastic, does not have an unpleasant odor, it is easy to wash, does not require special storage conditions.
Double mini Dong Twin Head Lavender stimulator – for double pleasure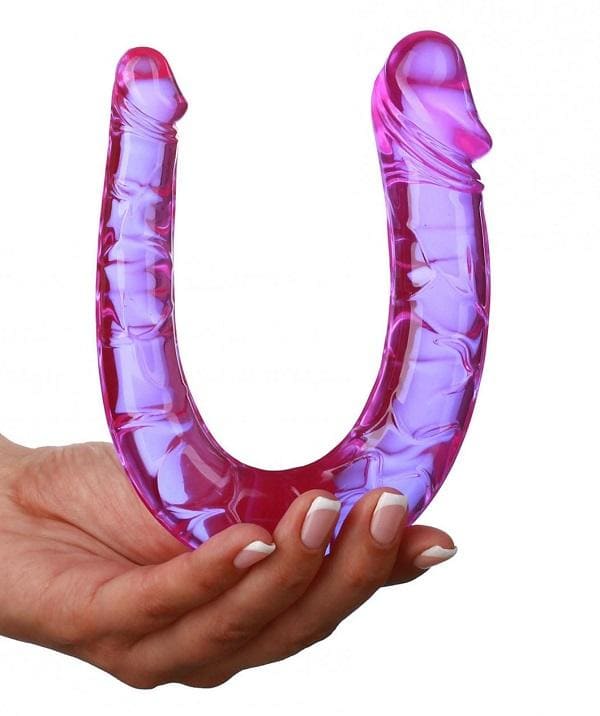 Bilateral phalloimitator created for double penetration. The curved shape allows you to simultaneously penetrate into two holes. The base is flexible, mobile, but it will not work to straighten up completely a sex toy. A pleasant pink color pleases the eye. The diameter of one head is less than the other. The form is ideal for achieving bright female orgasms. Suitable for both masturbation and for games in pairs. The toy is ideal for those who first try double caresses, since it is impossible to load the toy too deep. Total length 30 cm. And the main plus of the model is a great price.
SO REAL DONG Soft phalloimitator – elastic and thick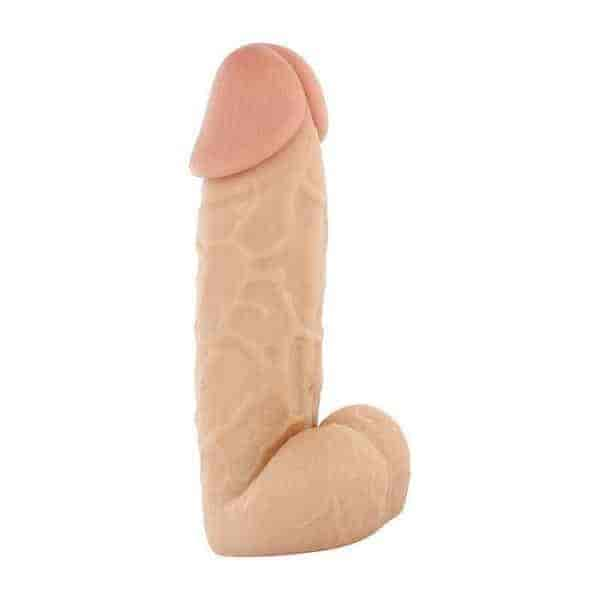 Pleasant to the touch PVC phallus. The main plus is a significant diameter with an average length. In the widest place 5.5 cm in diameter, submersible length 15 cm. The details are perfectly drawn: a pronounced head, a relief barrel and an elastic scrotum cause delight. Visually seems more than in the photo. Elastic, flexible, but not soft. No smell, pleasant to the touch. Serves for a long time and helps to get a lot of pleasure.
Falloimitator 9" Squirting King Cock with Balls with the Enryular Enough effect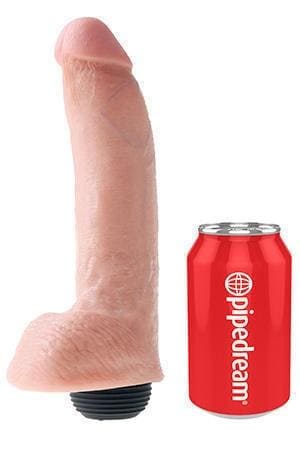 Big phalloimitator who knows how to finish! In length it is almost 23 cm, in diameter more than 5 cm. And this giant can erupt the liquid from itself, which is very similar to sperm. This process is easy to control. The base has a container where a special composition is poured, a small amount of it is in the set. And at any moment you can experience how this mass shoots from the head. The phallus is very realistic, pleasant to the touch. And such opportunities make it indispensable in sensory experiments.
Sexus GLAS phallimitator – glasses made of glass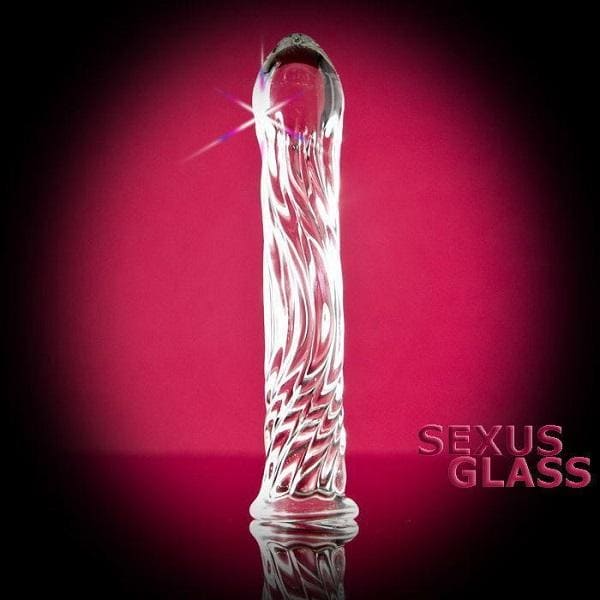 The best phallus made of glass has been serving for many years. Special material does not beat, does not break and does not deform over time. A transparent base and bright inserts make a toy unique. The slightly curved form allows you to stimulate the point G, and the wide base is a limiter for anal sex. The toy is hard, perfectly holds shape. Can be stored in any conditions, it is very simple to clean. But the main thing is that with such a phallus, games with temperature are available. It can be heated or cooled before use, so that the sensation of steel is brighter.
Double nozzle VAC-U-Lock-DOUBLE PENETARATOR PALLOMITER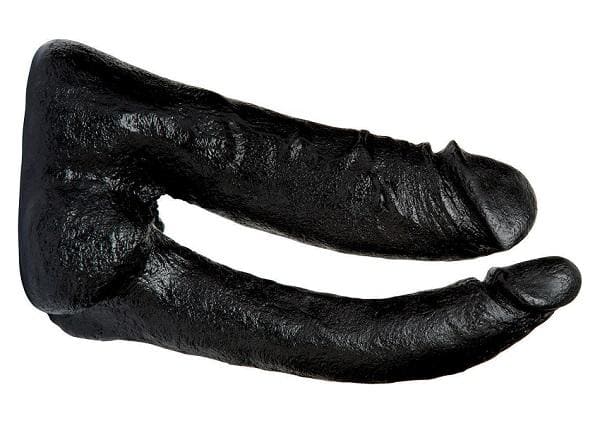 Black dual dual penetration. A stylish device that is immersed at once in two holes, giving an incredible feeling of fullness. Flexible base, a small diameter makes use very comfortable. And you can use this model as a strap-on nozzle with VAC-U-Lock mount. High -quality PVC holds the shape perfectly, oh can bend and bend, adjusting to the shape of the body. The immersion is not very deep, but the relief on the surface makes it very sensual.
In our catalog several hundred different phalloimitators. All of them are made by well -known companies, have quality certificates and are suitable for frequent use. The best phalloimitator is not at all difficult to choose among them. And get the purchase will be possible in any corner of Russia. Delivery is completely anonymous.