Debunge myths about fisting.

Want to use a new fisting toy for a long time? So why do you postpone this pleasure for tomorrow every day? Delusions and unjustified fears really prevent the step on the fisting path to a lot. We will dispel myths.
Myth: after fisting there «This is too loose»
Is it true: The correct technique allows you to increase the elasticity of the muscles, while increasing their tone. Regular sessions train muscles, increasing the ability to stretch and strengthening them. In addition, the vagina and the anus are very, very elastic, do not be afraid, this is not a sweater, they will not stretch.
Myth: Anal fisting is more complicated than vaginal
Is it true:The anal muscles are much more elastic than vaginal, however, it is worth remembering that for painless penetration it is required to comply with special equipment and maximum relaxation, then everything will turn out. Of course, no one will engage in anal fisting if it has not fed in anal sex with smaller objects.
Myth: after fisting, ordinary sex becomes not interesting
Is it true: muscles trained by fisting, on the contrary, increase pleasure. However, there is Tolik Pravda in this myth: fisting brings much brighter experiences, therefore, traditional sex fades slightly compared to it.
Myth: you can put «to the elbow»
Is it true: Such a deep vaginal fisting is impossible physiologically, because you have to enter a hand into the uterus, which is possible only in the case of anomalous stretching of the cervix. But anal fisting in deep immersion practices, however, few. Deep anal fisting can be dangerous, since the intestinal walls almost do not contain nerve endings, t.e. The partner will not feel pain, even if you damaged the intestines.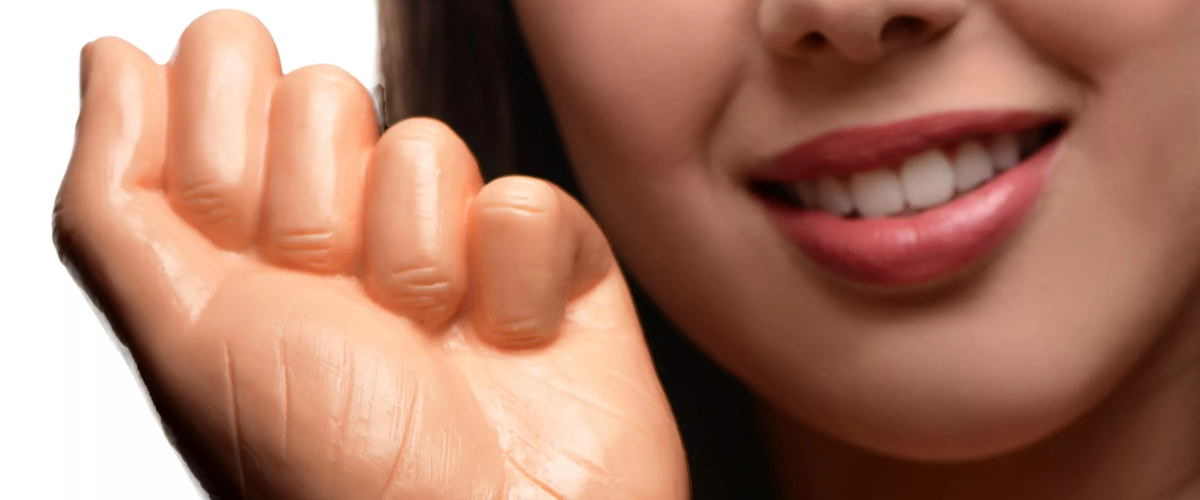 Myth: Fisting – not for small girls
Is it true: Height and weight does not matter, but what is really important is the width of the pelvis of the partner. With low and thin girls, you can completely practice even double fisting.
Myth: if anal and vaginal fisting is obtained, then the simultaneous anal-vaginal will also work
Is it true: There are chances, but they are not great. But if the partner calmly takes a double anal or double vaginal, then in 99% of cases she will suit her immersion in both holes at the same time.
Myth: Fisting with a bottle is dangerous – She can break there
Is it true: This can only happen with a very thin -walled or cracked bottle. But the filled sealed bottle can withstand pressure 100 times stronger than the same muscles are able to create.
Myth: I don't need it, this is a perversion
Is it true:without trying, you cannot judge. After reading the menu in the restaurant, it cannot be said that everything from the listed is tasteless, agree. The first experience should be carried out only with an experienced person, since this is the only way to understand the whole essence of fisting and get the right impressions.
Myth: it's easier to find the one who does fisting than who wants to accept him
Is it true: 90% of men are only 1 time, t.e. just for a checkmark, but real craftsmen can be counted on the fingers. During fisting, a passive partner lies and enjoys, but the asset works, without a break that can destroy all the efforts made – delaying the worst enemy of excitation. It is extremely difficult to find an attentive, experienced and enthusiastic partner, therefore, if fate sent you this, do not rush to refuse his offer.