How to use a lubricant for masturbation.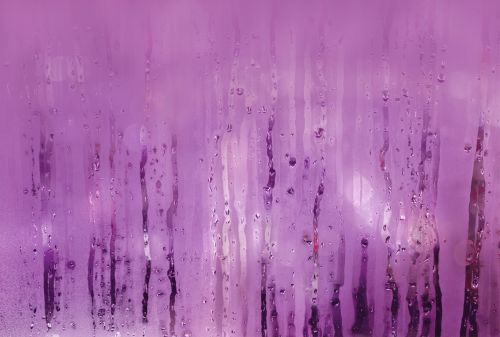 Masturbation is a wonderful way to have a good time for many people. And the regular orgasm obtained in self -satisfaction positively affects the psychological and physical health of a person. To make this process even better, be sure to use grease. Why is it necessary and what are the ways of its application – read in this article!
Why is a lubricant needed during masturbation
The main task of the lubricant is improve slipping In the process of intercourse or masturbation. It is also necessary to:
compensate for the lack of natural hydration (especially during anal penetration);
increase the duration of sex;
Add variety to intimacy (delicious lubricants for oral sex, or lubricants with various effects – prolonging, cooling, relaxing, exciting).
What is the effect of lubricants:
moisturize and soften the skin (if the composition of the aloe vera, panthenol extract is present);
help to prevent rubbing and damage to the mucous surfaces;
facilitate the introduction of a member or sex toys into the vagina (anus);
used as an antibacterial agent – they can destroy part of the bacteria, but do not completely protect from STDs.
You can masturbate without lubrication. But without it, you risk obtaining irritation on the skin, and from long and repeated movements there are painful sensations that greatly reduces the pleasure of the process.
What are the types of lubricants
Which type of lubricant to choose depends on your personal preferences. There are 3 most popular options suitable for masturbation. Everyone has their own pros and cons of.
Water -based lubricants. This is the most common and universal type of lubrication. Can be used in any sex, pleasantly felt on the skin, easily washed off, does not stick and leaves no trace. Compatible with any sex toys and condoms from latex.
In texture it is thinner, easily distributed through the skin. The only negative is fragility. Since water lubricant evaporates quickly, it must be periodically added again to continue masturbation. In addition, it is better not to use it in the bathroom, as the product is washed off with ordinary water.
On a silicone basis. Such lubrication is suitable for those who love prolonged sliding. This is due to the properties of the silicone included in the composition, a small amount is enough for masturbation, so it will last much longer. It is great for anal sex, it is more difficult to wash off water and is suitable for any condom.
But such a lubricant should not be combined with silicone sex toys, as it destroys the material. Can leave traces of linen, but just wash them.On an oil basis. The lubricant is very pleasant and thick in consistency, easily distributed over the skin, providing comfortable and smooth sliding. Remarkably suitable for massage, heats up quickly and holds the temperature for a long time. But at the same time leaves fat traces on bedding and clothes, the most difficult to wash off. Incompatible with almost all materials of sex toys and latex condoms.
Necessarily Pay attention to other components composition. Flavored, lubricants with a warming effect can contain ingredients (flavorings or plant components, most often mint), which cause irritation in sensitive people. If you try a new lubricant, first spend allergic reaction test. To do this, apply a little product to the bend of the elbow or wrist and wait 20-30 minutes. In the absence of irritation, lubrication can be used.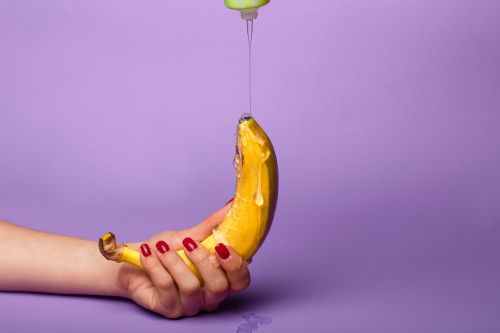 5 interesting ways to add grease to masturbation
Use on different parts of the body
Most often, the lubricant is applied to the penis, clitoris (vulva), vagina and anus both outside and inside.
But do not forget about the possibility of using lubrication on other parts of the body in order to enhance the sensations from masturbation. For example, there are special Exciting balsam for nipples. They make this erogenous zone more sensitive and responsive to affection.
Add a small amount of lubricant to the bends of the elbows, under the knees or armpits. These places are already very sensitive for stimulation, and imagine how the sensations will increase when they become slippery from lubrication.
Explore various sensations from lubrication
Diversity helps to make sex more interesting. Therefore, different types of lubrication are a great way to add something unusual to masturbation. What lubricant you like more – water -based, oil or silicone? Love unusual sensations? Then for you lubricants with heating or cooling effect. There are funds with different taste and fragrant additives.
You can enjoy vibration without using a sex toy with the help liquid vibrator. If there is little time for masturbation, take an exciting lubricant. I would like to enjoy the sensations received longer? Then lubricants for you With extending properties.
Are you worried that you will not like lubrication and do not want to buy a large tube, many manufacturers have probes. It is also convenient to take them with you, for example, on a trip, if there is little space in the suitcase.
Add a lubricant to sex toys
This advice will seem banal, but there will be completely new impressions of your favorite sex toy if you add a little grease to it. For example, vibrations can be felt much more intense if you use a lubricant.
Many or few
Have you thought how much lubrication you use in masturbation? Generously pour the product into the palm of your hand or squeeze out a few drops? In any option, try to do it differently.
If you are used to using little lubricant, then this time add a lot of it! So that fingers and toys are continuously gliding along the sensual area, and the pleasure was incredibly wet and hot!
Advice. For anal sex and masturbation lubrication It is always required more, than usual. It must be applied not only to the anus, but also on the fingers, sex toys, the outside of the condom.
I like squeeze a lot of lubrication at once? Its small amount will make the game easier and more tender.
No matter how much the lubricant you use, do not forget to put a towel under yourself. This will help protect bedding, sofa, carpet, etc. D. From traces of lubrication.
To warm
Since the human body is most likely warmer than the temperature in the bedroom, where the bottle of grease is stored, the first sensations from the contact of the lubricant with the erogenous zone will be quite uncomfortable. So that the application process is more pleasant, first warm the lubricant, rubbing it with your fingers or between the palms.
High -quality moisturizing lubricant helps to make all types of sexual movements (masturbation, penetrating or oral sex) is much more pleasant.