The best masturbators for men in 2017.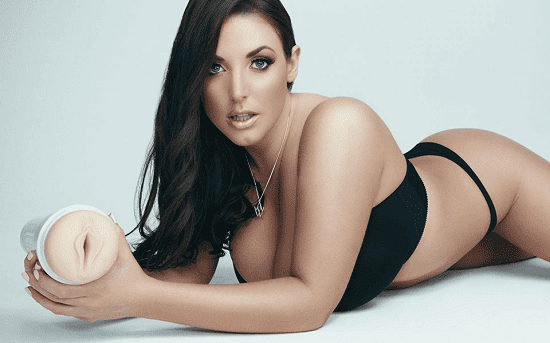 Masturbator is a sex toy that helps relieve sexual tension, trains endurance and makes life a little easier. It is difficult to choose the best masturbator among hundreds of presented. Therefore, we created the TOP-10 best models, which in 2017 are maximum popular with our customers.
How to choose the best male masturbator?
There is no consensus on the best masturbator for men. Each user has his own preferences. And also a very important factor when choosing is the price of the product. The top of the best masturbators includes expensive and cheap models. All of them are created by well -known companies, comply with all quality standards and are suitable for frequent use.
To figure out what masturbators are, read the guide for similar sex toys. He will talk about the types, features of existing models.
TOP 10 best male masturbators
1. Masturbator Tenga Flip Zero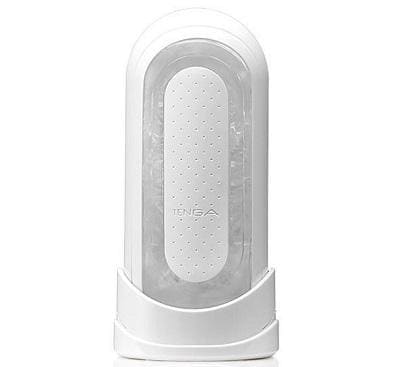 Sex toy for men Flip Zero is a reusable model from the famous Japanese company Tenga. The manufacturer set out to create not a copy of the vagina, but something amazing, as stimulating member of a man. Inside, a thought out system of protrusions on the most delicate material. This gives a very pleasant massage. But the main thing is that there are special buttons on the housing, they allow you to adjust the pressure inside the flask. And different presses will give excellent emotions.
Even in Flip Zero you can create a vacuum, which will strengthen the experiences and bring the orgasm closer. The model is produced in different colors. Visually guessing the purpose is very difficult. The masturbator can be left even in a prominent place, and it will not attract attention. And there is also a huge plus – the device is easily versed and is perfectly washed. The material is easily cleaned, the device is very hygienic. Dive depth 15 cm, and this is enough for most users.
2. Masturbator from Perfect Fit – The Boss Stroker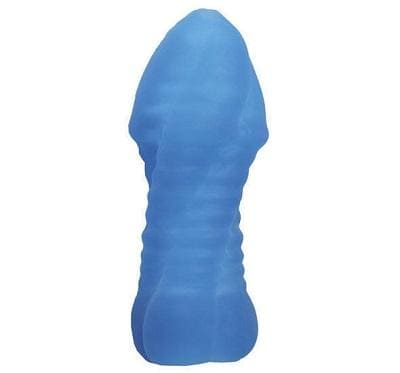 Soft and flexible masturbator, which at any time can give pleasure. The main feature of The Boss Stroker is elasticity. He takes the desired form at any time. Using the hole at the base, you can adjust the internal pressure, which means that the effect of sucking is possible. Choose this model should be men who lack the length of ordinary masturbators. The delicate relief will tightly wrap the penis, but it will stretch, which will allow the whole member to stimulate even in the scrotum. The masturbator is created from a special mixture of silicone and TPR, it is pleasant to hold it in your hands, just wash and conveniently use it.
3. Disposable masturbators Tenga EGG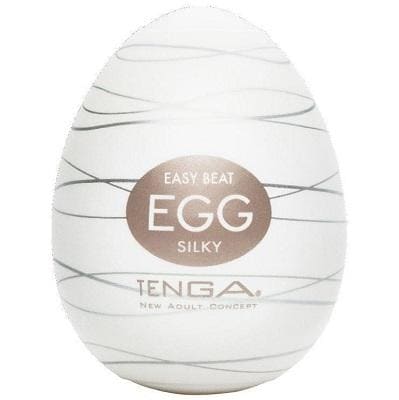 Tenga eggs are small masturbators for one -time use. They have a special inner relief caressing body. The sensations are different from each egg, depend on the location of the ribs inside. The egg inside has a bag with a lubricant, the lubricant is applied to the sex toy before use. It is impossible to wash the masturbator-yais. More often, all these things are bought for travel, such a masturbator takes up little space and does not attract attention. And this is a great solution for those who buy the first masturbator, it will be possible to understand with it whether it is needed at all. Budget value, unusual design and complete safety – pluses of eggs from Tenga.
4. Masturbator Fleshlight Riley Reid Utopia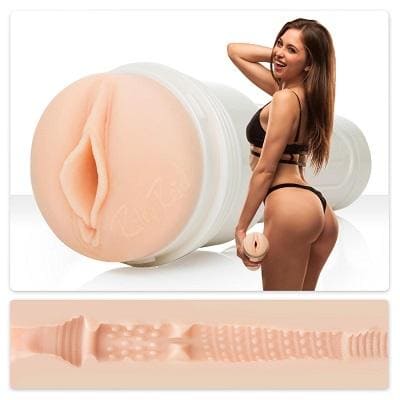 The best masturbators in the world are Fleshlight. Hundreds of thousands of users agree with this. A very realistic material, a convenient shape and excellent sensations when used have conquered men on all 5 continents. And this year, Fleshlight is bought very often. But men choose devices from the Fleshlight Girls series. These are copies of famous porn stars.
Masturbator – a copy of the Vagina Red is one of the 10 best masturbators of 2017. The embossed tunnel allows you to experience a very sensual dive that can be tested with this girl. If desired, the masturbator can be heated before use. To do this, he is lowered into warm water. And the material is so pleasant that it is easy to confuse in real skin. Buying Fleshlight, you need to understand that the toy will require special care. A special talc will need to save the material with an ideal.
5. Minimaurbator Mystim Masturbatin Ribbed Rita – Lemalla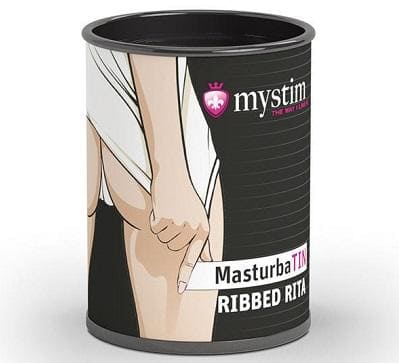 Mystim offers a high -quality inexpensive masturbator for men. This is a compact model that is easy to take with you. This is an elastic thing with a special inner relief that perfectly massages the body. Created for reusable use. It is worth using with a lubricant only on water -based. And in order to maintain the surface ideal, it is also necessary to process the material with a special talc.
6. Masturbator for sex at the distance ONYX Tanya Tate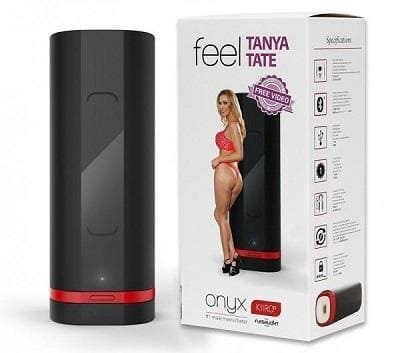 KIIRO trademark is an American series of sex toys for experiments at a distance. Masturbator can synchronize with different devices. For example, with a vibrator, and the movements of one model will be transmitted to another. It also connects to the porn video, which allows you to feel what is happening on the screen. And also this is a toy for virtual sex. Can be used in chats with a person from any corner of the world.
Masturbator ONYX Tanya Tate does everything himself. A special design massages a member, and you do not need to even make progressive movements. Regulate the pace, the force of exposure can independently or with a partner. Perfectly combine with 3D videos, but for this you will need virtual reality glasses. And although the sex toy costs quite a few, it gives experiences that are difficult to get with some other model.
7. Masturbator Manta Ray Hi-Tech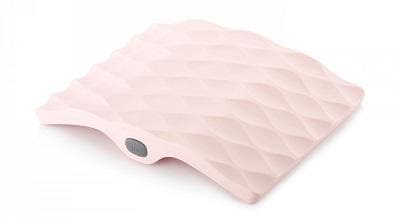 Manta Ray is a solution for those who love experiments. A new generation masturbator is synchronized with a smartphone and allows you to try something new! Firstly, the user is waiting for more than 10 built-in modes. Secondly, you can come up with your drawing to experience an orgasm. Thirdly, the best masturbator of 2017 vibrates in music! And now sex alone becomes so fascinating that it is difficult to tear.
Manta Ray movements can perform not only for your favorite melody, but also under the video. And if you turn on porn with sounds, then the process will become many times more interesting. And Manta Ray does not have a specific diameter. This is convenient for those who boast a large girth of the penis. You can compress with different intensity. And the depth of immersion can also be any. You can move the toy by making familiar frictions. Or you can wrap a dick and just relax, feeling how delicate movements with waves move over the entire surface regarding the skin.
8. Megasmasurbator PDX Hot Water Fuck My Face Brunette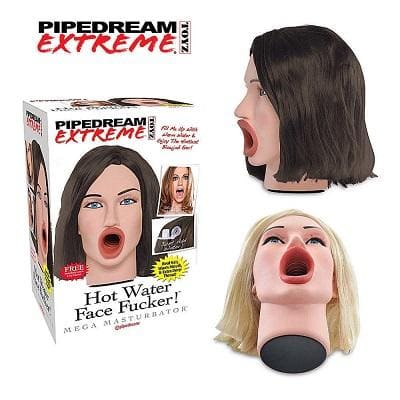 Mega masturbator in the form of a head is a magnificent thing for pleasant experiments. Buy part of the brunette's body for sensual caresses costs lovers of oral sex. It can be installed on a bed or table and penetrated inside her mouth or pick up and put her on a member. Long hair will help make the process more realistic. Masturbator in the USA was made, made of quality material. Such a sex toy is able to supplement the collection and become its coloring.
The main feature of the head is that it can be filled with hot water, and this will completely change the sensations. Each penetration will become "hot". To use it comfortable, a convenient suction cup was created at the base. It fixes the masturbator even on the vertical surface.
9. Mosterbator Men's Max Smart Double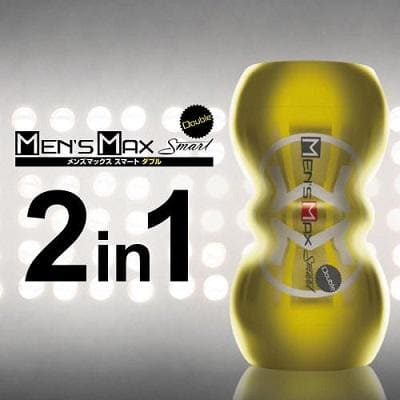 The Japanese novelty appeared on sale in our store in the spring, and immediately gained popularity. Smart Double combined several advantages at once. Everyone pleased the price, this is really one of the cheapest masturbators. But at the same time, it has many options for applying. Inputs to the device two – on each side one at a time. And inside a bifurcating channel with a different pattern. Immersion is possible in different holes, and with the entrance to different sections of sex toys. And you can also adjust the pressure, opening and closing both holes.
Smart Double – took its place in the top of the best masturbators because he included all the best qualities of expensive models. It is easy to wash it, opening both holes. It takes up little space, the flask is very compact. And gives dozens of sensations! And suitable for men even with a large penis. Experiments with this model are not like penetration into a woman. This is a thing that gives a very pleasant massage, but different from the usual sensations.
10. Masturbator Fleshlight Turbo Thrust
Another model from Fleshlight – Turbo ends our top 10 best masturbators of 2017. This is a new model in a very stylish design. There is a blue and golden version. The toy looks like a fantastic rod. Even such a famous company began to move away from the most close to the body of sensations. In this device, it is important to perfectly stimulate all sections of the penis, giving not familiar, but pleasant emotions.
The inner relief is thought out to the smallest detail. Tenderly caresses the head, the trunk of the penis. Each depth is its own drawing, which means all frictions will be felt differently. But at the same time, the material is very tender, elastic. Member is included in a narrow space. And you can also regulate pressure. The inner sleeve is easily taken out for cleansing. Wash under running water.
The top of male masturbators is a collection of best -selling models in our store. The list changes every year. And it is your purchases that form this list.