How to relax with oral sex – 8 simple ways.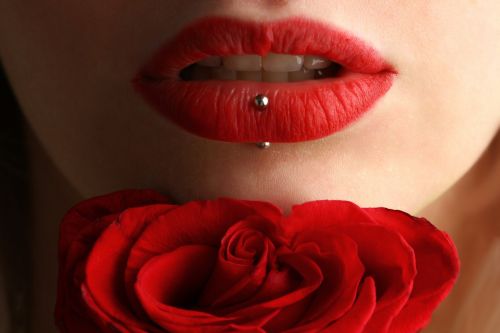 Most likely, the most exciting and at the same time difficult, in the psychological aspect, the type of sexual caresses for women can be called – cunnilingus. The top of embarrassment occurs at the moment when the partner is between her legs. And let him test a variety of sexual practices, but at a subconscious level there is a ban on receiving such pleasure.
Although a loved one can caress his tongue simply amazing, some ladies can be very shy to relax and get pleasure to really. How to fix it? There are 8 ways to remove stress when a partner gives you pleasure oral.
Ask yourself a question – why is this happening?
First of all, you need to think and find the reason – why do you feel anxiety when a partner caresses you with a tongue. For what reason discomfort occurs? And there is no correct answer here.
Someone feels uncomfortable if he does not enjoy oral sex. Other women can worry about the fact that the partner may not like the taste or smell of vulva. There are many reasons why you can experience excitement. Having determined the source of the problem, you will be one step closer to its solution.
Understand why a partner makes you feel good
Yes, because He wants it! Understand that if a partner has a desire to make his beloved well, then he likes it too, and he enjoys and considers such caresses very exciting.
And you can strengthen the pleasant sensations from oral sex together with special lubrication. They are distinguished by attractive aroma and diverse tastes.
Tell us about your needs
The main rule of good sex is communication. The partner cannot read your thoughts, he simply acts based on the sounds and movements of your body. If you are tense due to the fact that you are not pleasure, in this case the conversation comes to the fore.
During oral sex, you do not need to be afraid to gently tell your partner what you like or not. For example, "I like it when you suck my clitoris" or "Move your fingers a little faster". Such phrases can change all your experience.
Communicate in the process of oral caresses
Many women may feel a sense of some "loneliness" during oral caresses. While the partner is "below", and they just look at the ceiling, then different thoughts begin to appear in their heads, distracting from the main action. You can communicate with a partner while he tries to make you well. You can hold his hand, look into each other's eyes, he can caress your other erogenous points – these actions will help strengthen the connection between you two.
Focus on the sensations
Infrequently, we can relax and enjoy, but this is precisely the meaning of oral sex. You don't need to do something-just sit down or go to and enjoy. If thoughts "go" to the side, try again concentrate on the present.
To do this, just think about the sensations that you experience. Imagine what a partner does with you how it looks. So you will not only focus on what is happening, but even increase your own excitement.
Learn to love your body
Most women believe that their vulvs are ugly. But the fact is that we are all different, and there are simply no two similar vulvs, so the "Beauty Standard" you invented does not make sense.
It is important to be able to respect and love your body, every part of it, and Vulva too. Thus, your relaxation will be natural, which means that you will feel comfortable during oral sex. And it will also be pleasant to caress you and your partner.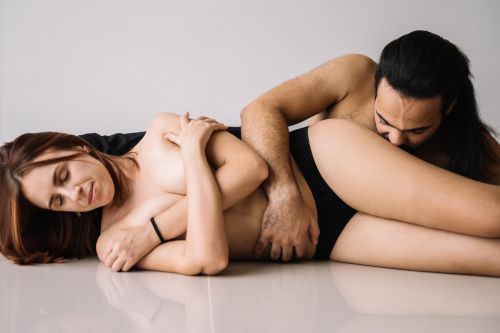 Feedback
After the sex is over and you will be in bed with your partner, you should Discuss this option of intimate experience. There may have been moments that you liked or not very. If you did not have the opportunity to talk during oral sex, you can do it now.
At the same time, it is not necessary to read out a list of pluses and minuses. For example, we can say: "I really liked how you licked my clitoris", "Maybe next time you will try to caress me with your fingers inside, I think it will be even better".
This is a positive and constructive review. No need to do so that the partner no longer has the desire of oral caresses, but delicately tell him how to strengthen the pleasant sensations.
Consult with a specialist
If you are still trying to relieve stress, but nothing happens, you should first talk to a partner. He needs to know what you feel, and, talking, there is a chance to avoid problems in the future. In addition, together, you may get Find a way to improve Oral sex.
But if after a conversation with a partner you still have anxiety, then you need Help of a specialist, For example, a sex therapist. With him you can work out a problematic place, the doctor will tell you how to do it correctly, what methods to use. And this applies not only to oral sex. There is nothing wrong with getting help from a professional.
When it comes to oral caresses, a feeling of discomfort and anxiety often appears. But these sensations should not interfere with you in receiving pleasure. Using our tips, you can cope with your experiences and learn to relax during oral sex.
But if you have already tried everything, but pleasure comes, nothing to worry about. Some women They just don't like it Oral sex is normal. But it is important to understand whether your feelings are based on anxiety or not.