Oroimitators – cunnilingus without a partner.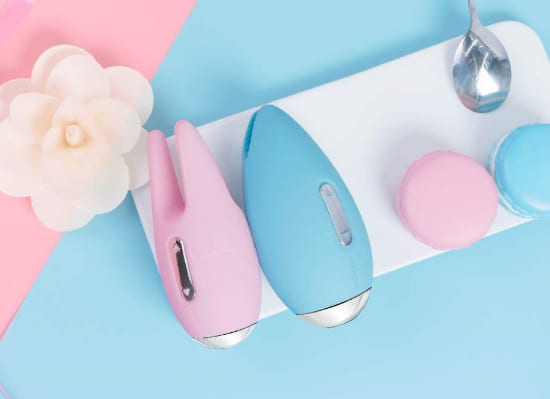 Masturbators, rotators, pulsators and other -atators, perhaps, you will not surprise anyone anymore. If you are at least a little "in the subject", you will immediately understand that the former are intended for men, the latter spin, and the third push. But it is worth pronouncing Magic word "Oro -Simitator", And even the most advanced users are slightly hanging: after all, this type of sex toys for some reason still undeservedly remains in the shade. Or is even actively used, but no one knows that he is an Oroimitator.
Oroimitator – what is it?
As you can understand from the name, "oro" is something oral)
In a nutshell, The Oro -Imitator simulates oral sex.
In the vast majority of cases, of course, cunnilingus (again everything for girls, yes).
Sometimes there are male masturbators that imitate a blowjob. Not only with its shape and mouth as the input, but also the effect of vacuum, but in more "sophisticated" models – using the movement and compression of special balls or plates inside the toy. It remains only to add more lubricants for the effect of natural saliva and switch the toggle switch to the imagination to the ON position.
Separately talking about girl's orohimitators, then there will be two options: devices "Sucking" and "licking".
It is easy to guess what each of them does – the first are more like the Darsonval apparatus and work on the basis of vacuum -wave stimulation.
Dtory a little resemble a disk saw and "take" their purely mechanical perseverance.
Choose a suitable option is easy, It is enough to recall what you personally prefer in oral sex: delicate sucking or rhythmic movements with a tongue.
Why do they exist in principle and why are intended?
Well, if the stars are ignited, then someone needs it) The Oroomitator is beautiful if you really love Kuni and get an orgasm from it, and the suitable partner somehow does not draw.
Or if you want to try sex and kuni at the same time, but without third parties in bed (hashtag #fucklicking).
Or for some reason-why do you need sex toys at all?
You know what the main advantage of the Oro -Imitator?
He never gets tired and does not get off the rhythm (boys, shake on the mustache – this is categorically impossible!).
No language in the world is able to be equally solid and rhythmic for such a long time. That's why An aromitator can become your best friend and favorite toy.
How to choose the right one?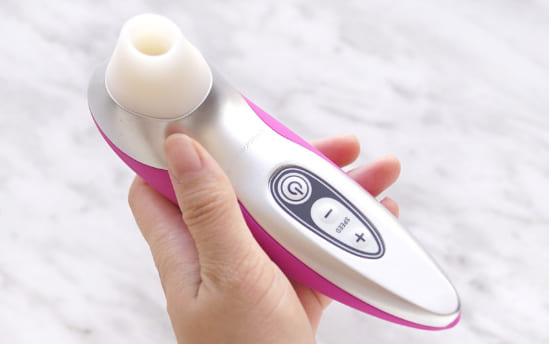 As we have already noticed above, first of all you need to understand what stimulation you want.
There will be a vacuum stimulator or a wheel with a number of "reeds"?
Compact pocket device or a full-fledged sex toy for bedside table?
The king of vacuum-wave stimulation is undoubtedly Womanizer.
Having become the first of its kind, he won the hot love and recognition of women around the world – because it really works.
It feels like the same suicide that can be varyed from delicate to a tooth -free.
Besides, The quality is held at a high level: It can be used in the shower, and the battery is enough for a long time.
And the designers did not offend anyone.
There are also luxurious devices with Leopardov And lace print.
And unpretentious Starlet For desperate minimalists.
And even Insideout For those who love a finger inside during Kuni.
We especially like Womanizer 2GO – because it is impossible not to love Kitch in the style of Moschino and lipsticks.
Wumanayzer's younger brother – Satispyer will save your money, but will not disappoint.
Due to its relatively low cost and efficiency This stimulator has become almost more popular than the aforementioned fellow, And he definitely deserves your attention!
There are no need to wait for designer frills here, but there are models for very little money: the most then "to try".
Of course, the matter is not limited to two brands – for the rest You can pose in this section.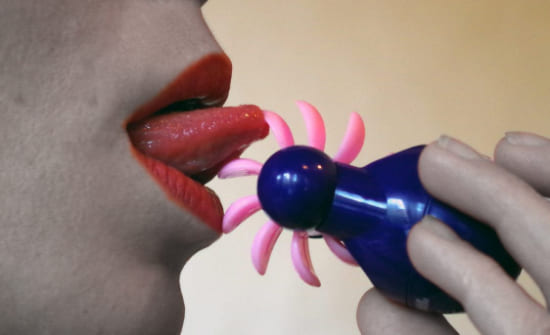 In a peculiar Oroimitators can be female Cliter pumps.
And let it sound like a tool of torture, but in fact they give a similar effect – Vacuum and suction.
Some of them also vibrate (and your man can so?).
It works incredibly cool water pump From California Exotic Novelties (now Calexotics) – She remembers your latest actions using a special built -in chip and can easily repeat them the following use.
It has many cool functions, as well as small antennae on the inside, which will add additional pleasant sensations.
But too much is said about the "clitoral sunsers" and so much is written (and to be honest, it starts a little bored).
Seekers of new sensations will definitely appreciate Wheel -rotating wheels – for example, SQWEEL GO.
SQWEEL Go is a small velvety wheel wheel, crowned with ten tender "tongues".
When you press the button, it begins to rotate – as fast or slowly as you want it. Tongues delicately caress the clitoris, giving full -fledged sensations, as with a good, high -quality cooney (And if you bang more lubricants, you can't distinguish at all).
You can adjust the pressure force manually, as well as choose modes – there are only six of them.
SQWeel is charged with USB and can work continuously up to 1 hour.
Available, by the way, in pink And White flowers.
And it is also very easy to wash it – the structure is understood one or two, the wheel can be removed, rinseed thoroughly and easily inserted back. In disassembled form, by the way, +100 to ravishness.
Very bright and tasty sensations gives a "cookie" Cookie from Svakom.
What is she doing? She makes "kus")
Three small tentacles move in a circle, caress And as if slightly biting – pinching your clitoris, and at the same time vibrate.
It is impossible not to end with such arrogant affection (and for the first time you can finish from the packaging design).
Do not forget!
The clitoris is a very delicate and fragile creature, and you should not climb it with "bare hands".
With live cunnilingus, the role of lubricant is played by saliva, But in the Games Solo you need to take care of lubrication (and it will need a lot).
The perfect option will be water -based lubricant, which will not only fulfill its main task and will not spoil the toy, but also add the process of realism.
And of course, do not forget about hygiene – and myself, And their favorite devices.