Jokes to the side: Simultaneous orgasm can be harmful.

Many couples consider the simultaneous orgasm to be incredible success. In their opinion, if both partners reached the peak of pleasure at the same time, then this is the best proof of their love and sexual compatibility. But is this very simultaneous orgasm is so good?
From an emotional point of view, such a situation is really positive. At such moments, a man and a woman feel incredible proximity, which undoubtedly strengthens their relationship. However, in everything else, the achievement of the peak of pleasure at the same time is more likely a negative character. What could be bad in the simultaneous orgasm?
► disappointment with failure
If partners subconsciously hope for a simultaneous orgasm or even put any efforts to this, but in the end nothing happens, then they naturally feel disappointment. And this is bad, since negative emotions during sex often lead to the appearance of misunderstanding in the couple, and the end and to the breakdown of the relationship. It is necessary to understand that the notorious simultaneous orgasm should not become a goal, since it is not always possible to achieve it.
► excess efforts
If the couple tries to achieve simultaneous orgasm by all means, then at one not very beautiful moment a man and a woman cease to receive pleasure, as their sex turns into hard work. Sex is a hurricane of emotions, feelings, sensations, not a monotonous work that is done for a specific goal. Do not score your head with extra thoughts about the effectiveness of a particular method of achieving simultaneous orgasm. It is much better to just surrender to each other and receive pleasure, without adhering to any framework.
► Men's dissatisfaction
Everyone knows that most women reach orgasm with great difficulty than their partners. That is why, in order for the girl to experience an orgasm, her partner must show patience, sometimes forgetting about her desires and fantasies. Immediately after reaching the peak of pleasure, a man is free to conduct sexual intercourse as he wants, and finally realize all his erotic ideas. If the partners are consciously striving to get an orgasm at the same time, then, most likely, the representative of the stronger sex will not be able to use the time provided to him by nature to embody personal fantasies and desires.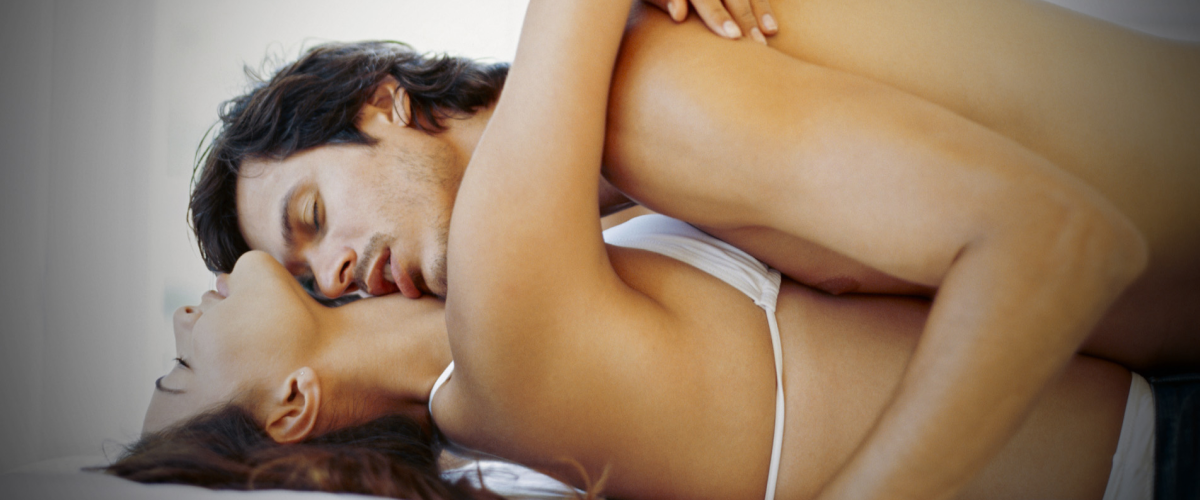 ► Sex without orgasm
. At the same time, excitement without orgasm can harm male sexual health.
► Phenomenon delay – The first step towards prostatitis
According to medical workers of the RSMU, lengthening sexual intercourse sooner or later leads to inflammatory prostate processes. In addition, the habit of pushing male orgasm can play a cruel joke – orgasm will become more and more difficult to achieve.
What to do if you still want to experience a simultaneous orgasm, but are afraid to spoil health or relationship?
One of the best solutions – thorough preliminary affection, which should begin long before the planned sex.
Firstly, Hold piquant conversations throughout the day. Excited from SMS or sexual voice of a partner during the day, you are guaranteed to be ready emotionally for the upcoming sex.
Secondly, And this applies to women, try stimulating yourself with erotic fantasies. For example, watch your favorite movie for adults until a romantic night, remember the moments when you were especially good during sex – you need to create a suitable mood.
Third, Excited at a distance. The love industry is developing more and more sex toys for remote use. This refers to devices of two components – The case itself and the remote control. Toy, for example Vibropul, located in the panties of the partner, while the remote control – in the hands of a man. The most interesting – A woman never knows when and where she is overtaken by another wave of vibration. Very spectacular device. Some toys such as Ohmibod, can be controlled using a mobile phone.
Fourth, diversify the prelude to a partner who is excited longer. Focus on it, and to make it more interesting for you, use sex toys that will help stimulate a specific erogenous zone.
Even if you fail to experience a simultaneous orgasm – This is not the main thing in sex, especially, not an indicator of your feelings or intimacy with a partner. Let go of the situation, give each other sincere emotions, enjoy the process, and perhaps everything will work out.