Unusual places for sex.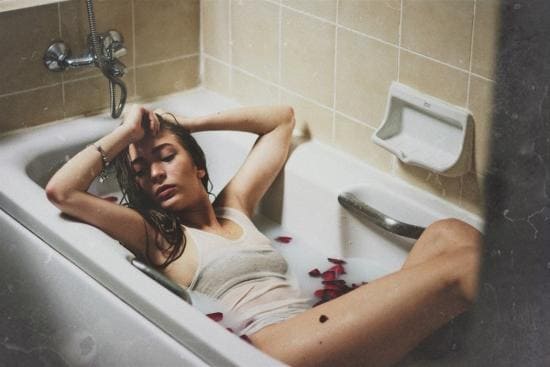 If your bed has disgusted you, you studied all the corners, secluded places, all window sills, chests of drawers and tables of your bedroom, then this article was created specifically for people like you.
Sooner or later in the sexual life of any pair wakes up The need for diversity. And sooner or later, the desire to have sex in unusual, some new, not yet tested places is born.
Now I will tell My experience and assumptions, where, how and with what cool things you can surrender to gusts of passion.
Where can you have sex
Slowly, overcoming fear, we get out from under the blankets and turn on the light, go further around the apartment and stumble upon the first, for some reason, still considered unusual, place – Bathroom.
I voice this item only because for most people even a location so close to the bedroom is considered an unusual. Although for me personally a bath or shower goes immediately after the bed.
Pluses are immensely: toys are nearby, water can be used for additional stimulation of erogenous zones, an excellent platform for a romantic atmosphere from candles, wine glasses, essential oils and music to the taste of lovers.
Of the minuses, only the fact that on the one hand is a new place, and on the other, you see this room every morning, brushing your teeth.
Go ahead.
We leave the apartment. By the way, do not forget to take with you condoms, Unless, of course, you do not plan a child or do not use a longer -term contraceptive, for example, a spiral or hormonal tablets.
It is very convenient to use condoms always and everywhere, and they occupy a little space or purse in their pocket or purse. It is thanks to their mobility and variability of shapes, tastes, colors and so on, they gained great popularity. And the price does not hit the wallet, unlike, for example, from oral contraceptives.
You can also take antibacterial sprays with you and put on Lingerie with access. Who does not know, this is such a special element of the wardrobe that allows you to have sex without taking off your clothes.
I gently lifted my skirt, and no need to remove panties!
Or you are magical tights with exactly the same hole, but there are no panties at all. Picking? Picking! And the underwear will be especially liked.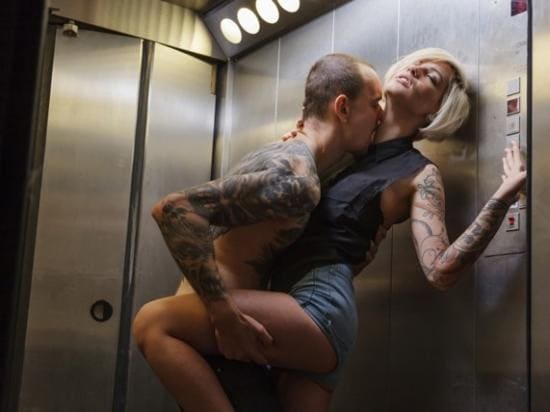 Now we're going out of the apartment.
If you have a multi -storey building, then the next unusual place is literally two steps – this elevator!
For sex it is not necessary to get stuck in it. Usually, they allow using the button "stop" Close the doors and retire to the next command.
True, how lucky. In my century there was an elevator that reacted not only to our buttons pressed from the inside, but also to the call buttons on the floors, so it was necessary to be on the alert all the time.
One half of the brain was busy to get pleasure from oral sex, And the second followed the opening of the doors. But I liked it;) very excited The thought that someone can catch us, adds a little adrenaline. The main thing is to remember that the acoustics in the elevator mine are quite good, and you still live and live with your neighbors.
Now we leave the house. You farther and farther from the usual soft bed. Further actions depend on the time of the year, the city itself and the surrounding conditions. Now is summer, which means there are much more opportunities.
If you have a car with folding seats, then Experiments You can start with it. Just remember, it is necessary that the seats can be thrown back, otherwise you will get more inconvenience than pleasant impressions.
And even better to choose a place where there are few people, because if you are handed over, then they will be attributed to you "Small hooliganism". Although they usually let go and say: "Eh, youth".
By the way, Lingerie with access It will help perfectly here, no one can prove The fact of sex, You are in clothes. They just hugged excessively tightly, what is there?)
You can go by car by car. Unite, so to speak, Kind with healthy.
And eat meat with vegetables on coals, and try out a new place. To lie there, of course, without a tent is unlikely to succeed, but any pose is perfectly suitable.
In nature, you will definitely need to be careful, remember that you are adjacent to insects and animals. Fresh air, anticipation of new sensations And solitude will definitely arouse the desire to get closer in you. By the way, in the forest you can not hide your moans. I was pleasantly surprised after a long sexual life In the place where there were thin walls around.
If you are now on vacation or in your city there is a beach, you can find a secluded corner and give each other pleasure there.
Imagine: the rays of the sun caress your skin in addition to Partner kisses, The noise of the waves sounds in unison with languid breath ..
In general, everything is in the style of beautiful erotic novel.
Adrenaline from the risk of being seen will add peppercorn to your sex.
Being on vacation, my young man unnoticed excite me right on a crowded beach.
We were sure that no one sees, so there was no danger. But, oh God, this indescribable moment, when you want to start groaning or throwing your head off from incredible pleasure, but you need to pretend that nothing happens.
I do not advise you to have sex in the sea itself, salted water will wash off the whole lubricant, which will definitely not bring pleasant sensations.
Although it is very pulling, I understand … if anything, I warned;)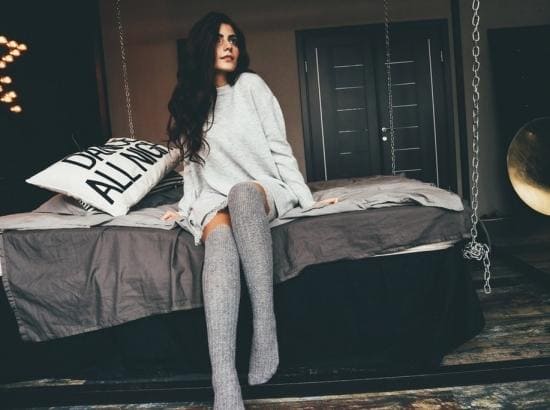 If so far there is no access to the beach or forest, then there are always fitting rooms in stores and toilets in any cafe or restaurant.
Narrow spaces, the danger of being noticed and a sense of spontaneity is very attractive to many people. Here you can also save you Lingerie with access, Many times easier.
Noisiness will have to control again, because there are many people around, not even understanding what you are doing. You can't hold yourself in your hands? Buy gag, and carry it with you in your purse! This also turns on;)
And more recently, a great topic in big cities has gone – Anti -hotels.
They have such a name, because the payment in them is hourly, just for those who seek solitude. Their rooms thematic, and even come with toys like lashes, shackles And the grilles.
The entrance there is anonymous, after registration, SMS come with instructions where and how to take the key to the number. You No one will see And it will not confuse your excitement and desire each other. A great idea for a variety of sexual life, and if the house is far away, and lust overtook in the middle of the day, then the anti -hotel is a great solution!
In general, a person's fantasy is unlimited, and at the moment I do not know places in which people would not manage have sex.
My friends, imagine, said that they managed to enjoy each other in the theatre right during the presentation. And either no one really noticed anything, or very educated and patient people go to the theater.
If desired, any corner can become another love nest added to the piggy bank of unusual places.
Yes, by the way, everyone knows about sex toys that are controlled by a smartphone?
They can be taken with you to any place;)