Frequent errors of cunnilingus.
Kunnilingus is one of the types of oral sex, which implies caresses with lips or the tongue of external female genital organs.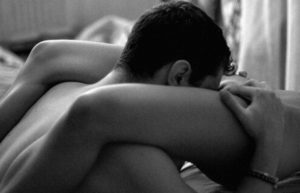 What should not be done with Cunillingus
Woman's vagina is a sensitive place, so stimulating this area can bring the girl more pleasure than from sexual intercourse. You can caress the crotch of a woman with tongue, lips, fingers, nose or even chin. However, for cunnilingus, the language is more acceptable, it is more gentle and soft. All caresses in this zone come down to stimulating the clitoris, but in the first stages it is less sensitive, so it is better to start with the external labia and the zone around the vagina. We have already talked about the correct technique of cunnilingus, which even an inexperienced partner can handle. And in this article we will describe the most common mistakes of cunnilingus that men make:
Low awareness. So that a man can give a woman true pleasure, he must know her body well and all sensitive areas. If you do everything ineptly and without efforts, then a woman will cause hostility and irritation.
Coarseness. This is a very frequent cunnilingus error when a man applies rudeness. All movements should be gentle and consistent. The most common mistake of men during cunnilingus is dynamic and strong movements that are similar to sexual intercourse itself. The surface of the vagina is much more sensitive than the internal cavities, since there are fewer nerve endings, so this can be unpleasant and even painful for a woman.
Chatter. Of course you can ask if your partners like your caresses, but you should not do it every 10 seconds. This knocks down the mood and the girl may not achieve the desired. Such conversations can be left for later, because even a woman loving cunnilingus does not want to constantly talk about it during the process itself.
Pride. You should not throw the girl in the face that she should rejoice that you go to such a step for her. She will think that the fact of touching her charms is unpleasant and disgusting to you. A woman will not appreciate such a "act" and quickly refuse sex in general.
Extra sounds. The correct execution of cunnilingus suggests that there are no extraneous sounds, such as champing or serious. It annoys women, and strains when a male voice comes from the crotch.
Another blossom in oral sex is male bristles, it can cause irritation at the delicate surface of female genitals, so you should get rid of it before sex. But, if you have a mustache or beard, then the situation is on the contrary, the girl can be tickled and pleasant, the main thing is that your hair is soft. A woman, by the way, also do not forget about an intimate haircut and bringing a zone in a bikini in order, otherwise a man is unlikely to want to repeat "exploits".
Short -term. A man suggests that a couple of minutes is enough to stimulate and you can proceed to penetration, but not the fact that the woman is quite excited. Some moisturizing does not yet mean that she is completely ready for the next step, and it can only be your saliva.
It is important for men to know that with cunnilingus it is possible to become infected with infectious diseases, such as: herpes, syphilis and the like. This can be avoided if latex napkins are used, but it is better to do the like with a proven and trusting partner.