Ethical porn.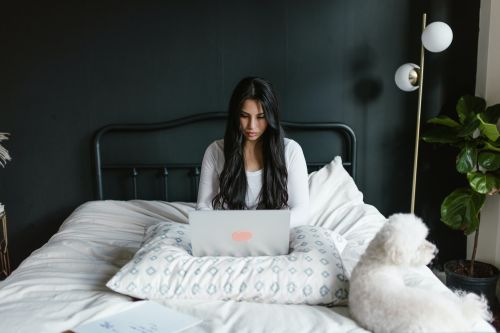 Ordinary porn has several disadvantages: it is usually completely focused on what men like, often depicts women in a humiliating or inhuman image, and is not always made or spread so that it is fair or respectful towards actors. If you don't like most adult films that you have ever seen, there is ethical porn. What is it, what is its difference and where to find – we will tell in this article.
What is ethical porn?
Ethical pornography, Sometimes it is still called Feminist or porn with fair trade – This is pornography, created by mutual agreement, where the actors are respected, and also honestly paid the work of all participants. There is mutual understanding between everyone on the set – everyone knows and feel comfortable in what is happening.
Sexopathologist Kamil Lews says ethical porn supports the needs, boundaries and curiosity of actors. It is inclusive, creative and based on harmony.
It also often shows a more realistic image of sex, including people with different types of physique, orientation and real female pleasure. Every fourth visitor to porn sites is a woman. Ethical porn tries to correspond to this indicator, offering a video that are focused not only on male vision.
Feminist porn – Porn films created by women focused on female pleasure, consent and female freedom of action.
What does ethical porn include
Unlike ordinary adult films, when creating ethical, certain standards are taken into account. What are they?
Fair fee for labor
Actors are recognized as employees who should receive honest payment for their work, like any other actor or person in the world. The same applies to all other participants on the set.
These are paid resources
Of course, there are exceptions, but basically for watching such videos on sites you have to pay. Money goes to the salary of the shooting participants, as well as to ensure a safe space to create a film.
The film is shot in a safe environment and with respect to actors
When shooting ethical porn, the physical and emotional security of actors is important. They are never forced to do what they do not want, and do not put in unsafe or compromising situations. Porn actors are people with feelings and opinions that deserve to listen to them in the same way as everyone else. To create something ethical, you need to make sure that they feel comfortable and relaxed.
For everyone who enters into sexual contact, thorough testing on STIs is done before starting to shoot, to ensure overall security. There is always food, water and lubrication to ensure the satisfaction of all the physical needs of the participants, and the main attention was focused on sex. Like any video, shooting sexual scenes require time, and much more than it usually seems to people.
Real sexual pleasure
The key component of ethical porn is to emphasize how the pleasure really looks, especially for women. There are much fewer fake orgasms and instant excitement, and much more fun and close contact. Sex can be random, romantic and passionate.It is created for all spectators
In ordinary porn, "male opinion" most often prevails about how sex should look, feel and even sound. In the ethical, on the contrary, it shows how sex looks from different points of view, and also that women not only watch porn, but also enjoy them.
More variety of content
Ethical porn platforms are aimed at showing a variety of people in physique, race, age, sexuality and abilities. Someone will be pleased to see in an erotic film an actor something like a watchman.
Everything is created and transmitted by mutual agreement
Consent is such an important part of what makes ordinary porn unsightly. Sometimes it is not clear whether people agree with what is happening in the film? In an interview, many porn actors shared stories about the sudden changes in the script at the last minute, which led to stress on the site.
In ethical porn there is no such thing: everything is created with mandatory consent of all participants and is subject to general consent. This means that the actors have time to discuss their interests and borders before the scene is shot. And therefore there are no surprises on the site.
Also, actors can choose themselves with whom they have sex;Filming is not carried out on the basis of the fact that the frame will look better. If there is an emotional connection between the participants, this leads to a hotter prelude and sex.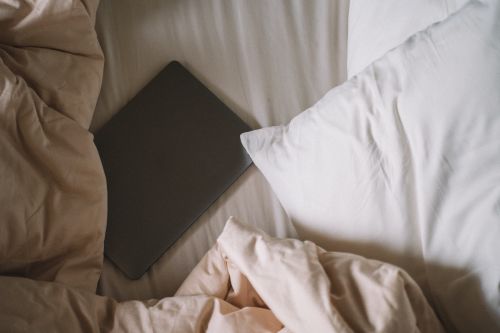 Where to see ethical porn?
Bellesa. Porn company that women lead and where they shoot films for women. According to the authors, sexuality on the Internet should portray women as they really are – as objects of pleasure, and not the objects of conquest.
The video is sorted by sections, and there are also erotic stories and a section on sexual education. Assortment of the video is huge – more than 50 porn channels with an unlimited streaming broadcast in 4K. Paid site – 3 subscription options: trial, for a month or annual.
Sweetheart Video Focus on the video "Girl-girl". The content is the most different: from cute and romantic scenes to hard porn. Paid subscription: trial (2 days), 1 month, 3 months and 1 year.
Permission 4 Pleasure – Production company engaged in the study of human sexuality through cinema. The name comes from a simple, but often overlooked ability to allow yourself to pursue your own pleasure.
Creative director and founder – Morgana Muz, which was inspired to create porn and arthouse erotica at 47 years old. Her work is based on a personal path from an ordinary housewife to a star alternative porn. It focuses on creating content that sings of age -related positiveness, hoping to inspire others to search for their own pleasure. Films can be found on other portals.
Smart Ass Productions – Own film company Tristan Taormino (Sex pedagogue and blogger). Her films are partially about erotica, partly about sex education. Famous porn actors Mary Love, Mr. Marcus, Mika Ten, Sasha Gray and many others are filmed in the video. A series of films "Rough Sex" was shown at several festivals and received a prize of spectator sympathies (2010, 2011) at the Cinekink film festival in New York.
Pinklabel.TV from the director Shain Louise Houston – This is a platform that explores the variability of sexuality and includes actors of various sexual identity, skin color, age and disabilities. The site was created to provide novice filmmakers with access to ethical production, resources in the field of sexual health and global audience.
Kink.Com – platform dedicated to BDSM and fetishas. The creators are working to get rid of shame surrender, and represent various members of society, especially color people.
In addition to sites with video, there is Platforms with audio eroticism. It is easier to produce from an ethical point of view, because actors do not need to physically participate in sexual intercourse and show themselves. And she is also focused on women.
Dipsea – the site audio porn (paid), founded by women, and they focused on the narrative. Record duration from 5 to 20 minutes. Among a thousand various stories, everyone can find something exciting for themselves. After all, more than 300 new records are added every week. The studio constantly attracts new scriptwriters and actors of voicing to work, and their work is paid.
Carolina Spiegel created quinn, Seeking to make people feel comfortable in their body and their sexuality. This is a free audio platform where there is a story for every taste: friends-lover, threesome, fetishes, etc. D. A male or female voice acting is given a choice.
Literotica Suitable for lovers Read "Strawberry". A large selection of categories not only with stories, but also with photographs, video and audio pools, and there are also acquaintances and chat. The site is free (except video), and a little complicated in navigation.