Sex in the cinema. Rules and recommendations.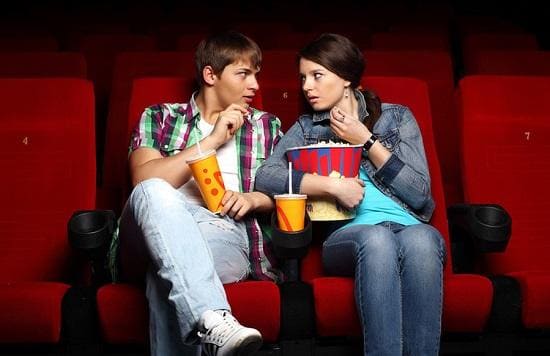 Sex in the cinema is not rare. Couples practice, since there is no other place or you want diversity. But you need to experiment carefully, it is important not to interfere with others. There are several simple rules that will help not to be caught in the movie intimacy.
Choose large halls
It is much more convenient to have sex in large spaces. There is an opportunity to live away from other spectators and do not interfere with anyone. It is important that at least two rows separate you from other people. Then neither sounds nor action will interfere with someone.
Use "places for kisses"
Indeed, tickets for the last row are often bought by couples in love. This is a conscious choice, because there is no one behind who can spy, and it is convenient. On these seats you can realize much more poses than in the center of the hall, without risk of being caught.
Buy a ticket for sessions with minimal traffic
For sex, you need not too interesting a movie, so do not try to realize proximity to the premiere. The perfect time is an early morning or late evening. And the number of tickets sold can be seen on the cinema website and in special applications.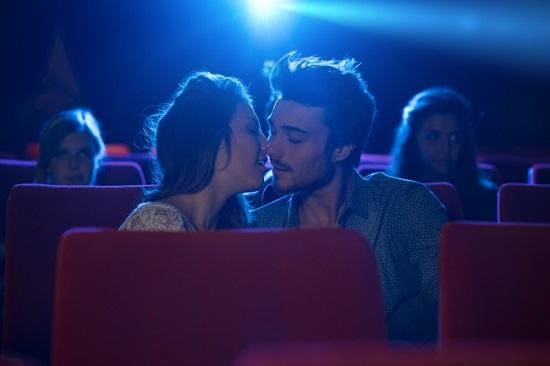 The film should be for adults
For example, on cartoi intimate is prohibited. And an attempt to implement it can be suppressed by security. There may be cameras in the hall, and they are not able to fix the qualitatively what is happening, they only allow you to monitor the absence of violations. So in children's films intimate is prohibited. Look for a movie with a marking 16+ or older.
Do not undress
For sex in the cinema you do not need to be exposed, just expose only genitals. It's not difficult to drop your pants or lift a skirt, it's not so noticeable. And it is worth considering clothes for such an experiment in advance, the abundance of things can interfere.
Try different caresses
Cinema kisses are the norm, but you can play with your fingers. They are easy to launch in the panties of a loved one. Maybe this will not lead to the finish line, but will definitely cause strong excitement. If a small life hack – do not hand over outer clothing in a wardrobe, cover it with your knees so that there are quietly playful handles.
Oral sex easily perform.
But most often they make a blowjob, because the girl only needs to tilt a little over a man. Cunnilingus is more difficult, since the guy has to get to the lady in front of the lady, and this attracts more attention to others.
Convenient pose
If you want classic sex in the cinema, you should put the girl on a man's knees. It will get easier to face the screen, but if flexibility allows, you can accommodate and look at each other. But just make sure that you do not block the review to other people.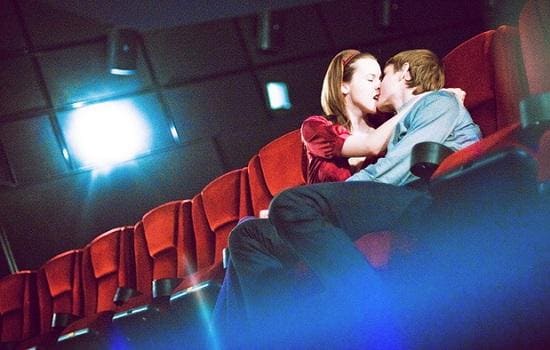 Keep quiet
Sex in the cinema should be soundless. Avoid groans, smacks and comments. It annoys people more than the fact of intimacy. It is important to do everything silently without attracting attention. If someone is indignant, they will call the guard. It is unlikely that there will be some kind of punishment, they will simply be asked to leave the session, but a few minutes of shame are precisely provided.
Go away earlier
You need to understand that the fact of sex in the cinema will be seen by others. It is difficult to make love imperceptibly. That is why it is recommended to leave the film until its end. This will avoid unnecessary curious views or comments of other visitors of the public place.
Do not forget the napkins
If you want sex in the cinema, take napkins. Whatever the finale, you should not leave traces on the seats. It is ideal to keep in your pocket not only a condom, but also a packaging of wet wipes to remove everything. Is it worth having sex in the cinema or not, everyone decides for himself. The process can be very entertaining, but it is important not to attract attention. There will be no serious consequences, but they can be expelled if someone complains to the guard. Compliance with simple rules will allow you to enjoy without risk.