10 ways to use a vibration.
Vibroyayko — universal vibrator that can be useful any pair. It will be possible to arrange dozens of fascinating experiments with it that will diversify an intimate life. We have found the 10 most interesting methods for using a mini-vibrator. But for their implementation, a model with remote control will be required.
Small vibroyaite, it easily fits in the palm of hand. It can vibrate, turns on remotely or button on the case. The presence of a remote control — big plus, as it allows you to use a sex toy anywhere. The peculiarity of such a device — waterproof body, quiet work and multifunctionality. How to use it?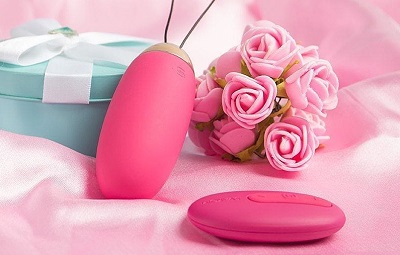 1. Breast caresses
A small vibrator is suitable for stimulating any erogenous zones. But it is always interesting to stroke their partner's chest. Tender touch to the nipples will not leave anyone indifferent. Changing speed, you can influence the excitement of a loved one.
2. Flirting with a sex toy
You can touch the vibro -yard of the neck, back, inner surface of the hips. Knowing the sensitive sections of the partner, you can alternate kisses and vibration. You can tease for a long, long time so that the desire becomes maximum. Do not forget about the feet, dimples under the knees, and also about the palms.
3. Masturbation
Vibroyayko is suitable for sexual discharge alone. You can touch them to sensitive places, for example, the clitoris to achieve the peak of pleasure. Men can combine vibration and manual stimulation. Fluctuations allow you to be more excited, lead to more intense orgasms.

4. Walk with a vibrator
The vibro -yard can be placed inside the body and go for a walk. The inclusion of remote, activate the mechanism at any time. It is especially interesting to walk like this together, because the remote control is easy to entrust to the partner. Experiments will be appropriate in a restaurant, store, in the gym. Someone will simply help someone to be excited, others will bring to orgasm. But no one will understand what is happening around, because the sex toy works silently.
5. Oral sex with a vibration
Lasks with tongue and lips should be supplemented with vibration. It is possible to alternate movements with a tongue with fluctuations, you can act simultaneously on different areas. To make the process comfortable, you need a lot of lubrication. And it is better to start at a minimum speed, and gradually increase it to maximum. Both blowjob and cunnilingus will become many times more pleasant with such an intimate product.
6. Training with a vibro -yard
Vaginal muscles can be strengthened not only with balls. The vibroyite gives a similar load, but due to vibration, the pleasure of the process is enhanced. It is worth starting classes without turning on, just compress and unclench the muscles, move the device inside. And closer to the end to activate your favorite speed. If the lesson ends with an orgasm, the next will be even more desirable. This is a life hack for those who abandon classes, if you do them with a vibro -yield, you will not want to miss a single day.