Phalloprosthesis: full guide.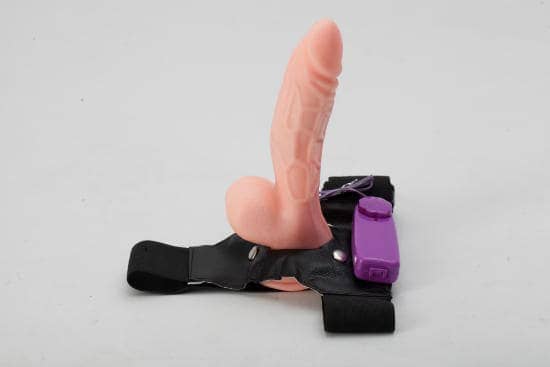 World phalloimitators Pretty impressive. Manufacturers are constantly developing and improving Artificial penis. Create Realistics, barely distinguishable from a real member, or on the contrary make very unusual, you can even say Fantasy penis.
Among them, they occupy a separate niche phalloprosthesis. Such a device is externally very similar to the classic strapon. But its main difference is that a special plane for a member is provided inside, and sometimes even for a scrotum. The prosthesis of the phallus You can put on a real penis, if there are not enough centimeters, I want to try something new or there are difficulties with an erection.
Products – always unisex. Despite a special plane under a member, women are also very convenient in them. And thanks to a convenient mount, performed either in the form of straps or stable panties, using them is easier.
Phalloprosthesis, or as it is sometimes called, the penis simulator can be made in different stylistic variations, differ in fastening and material. But all models unites one thing – they help to achieve maximum pleasure. And so that you are better to understand them and be able to choose the right model – read our useful and most complete gyde phalloprosthesis.
Who may need it
Phalloprosthesis – Very convenient and desired device. It may be needed in different situations:
. Yes, men end faster than women, but this is not a reason to stop. It is enough to put on it Fallos nozzle, how can you continue to bring a partner to ecstasy.
When you want to try pegging. Convenience phalloprosthesis The fact that he suits both guys and girls at once. You can buy one device and change it. He first he is her, and then she – and so in turn.
For Lesbo-Sex. Despite the fact that the ladies can use vibrators and various phalloimitators, it is strap -on is most convenient to use. He is attached to the body and leaves an active partner with free hands, and this is really convenient.
If a man has difficulties with an erection. They can arise at any age, be temporary or constant. And all this does not become a problem if the phalloprosthesis comes into business. He helps to forget about the constant control of the riser and simply makes it possible to relax. By the way, the phalloprosthesis is an excellent alternative to using drugs to enhance erection. They have a number of side effects and contraindications, and the phalloprosthesis is not.
When you want to increase the size. Making the barrel is longer and thicker – not a problem. You can use it as a nozzle, and forever forget about the complexes regarding your dimensions. And you can use it to make a fantasy of a partner about sex with a sexual giant. Only you decide!
What are phalloprosthesis
Phalloprosthesis differ in many parameters. And the first of them is material. Most often it is:
Silicon. Given the fact that in sex production they use high-quality medical silicone, this is one of the best materials for creating an artificial penis. It is very pleasant to the touch, does not absorb smells, quite integral, which means that it is rarely formed by scratches and dents in which bacteria can be collected. In addition, it is absolutely hypoallergenic, and it can be used, even if one of the partners has increased sensitivity or a tendency to irritation. The surface is soft and often even silky, but at the same time elastic and does not even bend.
PVC. Products from this material are ideal for use not only by men, but also by women. It is quite durable, it does not bent and hard, so it is not necessary for its support to keep the prosthesis on the penis. The material is quite of high quality, due to the fact that products from it are well held, realistic small details can be applied to it-bulge, veins, etc.P.
Plastic. Most often it is ABS. The material is inexpensive, so products from it often have a low cost. However, rather tough and completely not flexible. It is worth using it exclusively with grease, and in those poses where the penis enters at right angles.
The price of the product will also depend on the quality of the material. The most top materials are an order of magnitude more expensive, but the sensations from their use are many times more pleasant.
More phalloprostheses can be divided into the following types:
Classics. With ledges, veins who can even be drawn by the right color. In a word – a classic male member, if you want everything to be like in real life.
With vibro effect. There is a special remote control in such models, with its help you can regulate vibration, its strength and frequency. A rather pleasant addition that helps both partners feel a whole range of pleasant emotions.
With a fastening in the form of panties. This is a rather reliable mount. Panties can usually be easily adjusted to the desired size, they stretch, but at the same time they keep their shape well and are very elastic.
With a harness mount. It can be full -fledged belts attached to the body. And there may be products with fastening – an elastic band covering the hips and buttocks.
Also in some products, a hole for the scrotum is provided. This helps to make the body very dense, and reliably fix it in one place. Plus testes with such a recess is much more convenient.
How to choose the right size
First you need to choose phalloprosthesis, which is ideal for your own parameters. For women, this item automatically disappears, but men should measure first of all the trunk girth. Strapon should not squeeze the penis much and put pressure on it, it is very harmful to male health. But at the same time, its inner diameter should not be much larger than yours, otherwise you will simply feel anything during sex. The ideal option is when the phallus sits quite firmly on the penis, in contact with it and makes a strong girth, but without compression. In general, the inner diameter is always written on the models, and if it is similar to yours, the product is suitable.
The thickness of the walls will also affect the sensitivity. To understand how many centimeters your member will separate and the place in which he has to be wielded, take the internal from external diameter. The smaller the difference, the brighter the sensation.
But the length is already a matter of taste. If you want impressive sizes, you can take the phallus longer than your own member. This will not affect use, the space with the void will not sag, especially if you give preference to hard material. And you can choose a prosthesis of the same length as yours, then it will act as if by a nozzle.
Top models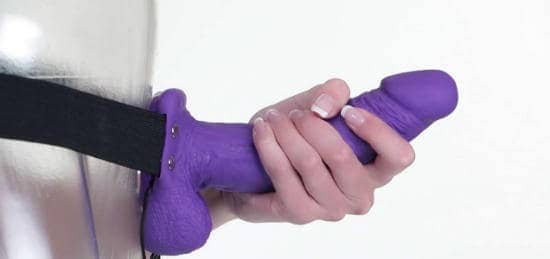 Orion Vibrating Strap-on – A device equipped with vibration for additional stimulation. The strap -on itself looks quite realistic, but without excesses. There are veins, the head is highlighted, but nothing is protruding, the classic penis. In length – 22 cm, of which working – 16 cm. Made of a silicone pleasant to the touch, and the most pleasant – the walls are rather thin. External diameter – 4.50 cm, and the internal – 4.10 cm. It will easily feel a passive partner in this, and the sensations from intercourse will be as real as possible. This is the case when the prosthesis is not a hindrance to sensitivity.
Wonderful Wabbit Hollow Purple – Another device with vibration. Purple color, unusual shape and process for additional stimulation. The process can stimulate the clitoris of the partner, she will certainly appreciate it. The fastening is thin, but stable elastic bands. They occupy a rather small surface of the body, leaving it open. Mixed material: PVC and plastic. Internal dimensions: 11 x 4 cm. Length – 18 cm, the diameter of the outside – 4.5 cm. But this is not all.
Double Penetrator Hollow – will help to fulfill the dream of Double penetration. Yes, you did not misheard, on this prosthesis two penis. To penetrate two holes at once, without attracting the third for this in bed. A process for the vagina of standard length – 15.2 cm, in diameter – 4.5 cm. Its internal dimensions: 11 x 4 cm. So it lengthens and transfers sensations to the penis, the walls are quite thin, and this is a plus. But the phallus for anal is small – 12.5 cm in length and 2.5 in diameter. Everything in order not to arise unpleasant sensations, and it was not even painful for a beginner in games with anal penetration. Material: PVC.
Falloprostheses on the straps
There is also a very comfortable line of products on straps. In fact, this is the only super -like system in its own way. Its basis is durable nylon belts. They are worn on the shoulders, like suspenders or overalls. Belts are attached to special panties, on which strapon holds. The belts are adjustable in size, you can fit them under any figure.
The phalloprotes itself, which comes with the mounting system, is removable. It is attached to the panties quite firmly, retained immediately with a Velcro strap and a dense metal ring.
A huge plus of these belts: they help to hold the phallus of any size, So if you plan to use high -quality Realistic, You can't do without this additional support. The whole set is very high quality, American production.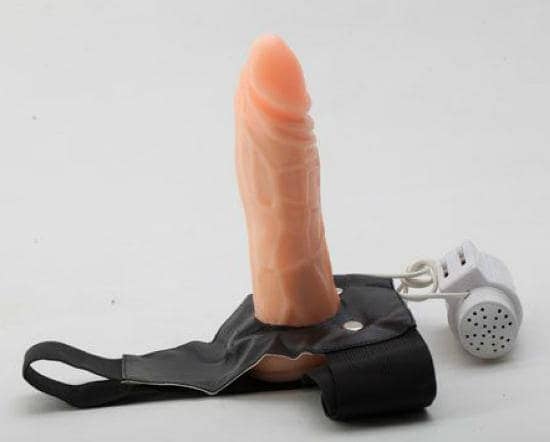 The mount in the entire line is the same. Only the strapons themselves differ.
Hollow Strap-on Suspender System 11 – dark brown, and with a very impressive size. In length – 27.94 cm, in width – 5.60 cm, and the inner diameter – 3 cm. Its color is the ability to make a hot imagination of sex with a black.
Pipedream King Cock Hollow Strap-on Suspender System 10 – rather modest, but therefore no less pleasant model. This penis is restrained. There are testicles, a neat small head, veins. The length of the working part is 20 cm. Girth of 5.20 cm outside and 3.80 cm inside.
Pipedream King Cock 12 – The most powerful model. It is as much as 30 cm in length, and a girth is 6 cm. A huge standing head, protruding blue veins, very textured and pleasantly felt. Like a bonus – a powerful realistically executed scrotum. A real giant!
Strapons This line can be called a breakthrough in the sex industry. You can look at them for hours. The color of the penis protruding the veins, even the color of the veins themselves – everything is transmitted so real, so carefully thought out. And the head is the highest aerobatics. This realistic is able to overshadow all other realists – chic and incomparable!
What else do you need to know
When using the phalloprothesis, it is important to remember:
It needs to be washed. Warm water in soapy solution, unless otherwise indicated in the instructions in the "Care" section. It is also advisable to process the toy with special antiseptic For sex toys.
Realistics – special care. They need to be treated with talcum from time to time, and even better stored in it. So they will not lose their properties.
Before intimacy, adjust the straps on the attachment of the prosthesis. The device should not hang free, but you do not need to press it so much that the movements become constrained. It is better to do it to the vicinity, to conduct a preliminary test drive, otherwise all these settings will be able to drive you and a partner with the right sex wave.
A condom with caresses with a prosthesis is not needed, and here lubricant – Desire is desirable. Especially if the device is made of hard material.
For the first penetration, it is better to use Doggy-Style pose. It is in it that it will be most convenient to use the phalloprosthesis and get used to the movements in it.
No sharpness at the very beginning. Until you get used to it, only smooth movements, give yourself and your partner time, and then already as if you want.
Sex with phalloprotes does not mean a complete decrease in sensitivity. For the second side, there will be no problems at all. Modern models make it so pleasant and real that taking them in themselves is a pleasure. For an active partner, the sensations will be pleasant if you choose the right size. Manufacturers think about both aspects of intercourse, and can even add additional stimulation to the prosthesis so that everyone is satisfied.