For the most liberated: we master the Rimming!.

How to diversify sex, if it seems that all pleasures have already been tested, and fantasies are implemented? Rimming – option for the most progressive and liberated. There are no taboos and restrictions, only passion and pleasure.
What is Rimming?
Rimming – This is one of the names of Annilingus taken from the English language. Such sexual experience cannot be compared with traditional pleasure. For many, Annilingus remains only unattainable fantasy, for others this is generally an absolute taboo.
Today, no pair can do without experiments in bed. If the classic and oral caresses no longer bring the former pleasure, it is time to move on to the next pages of the Kama Sutra and master new territories.
Anus area – supersensitive zone, which belongs to erogenous. That is why such caresses like both women and men. There are two main techniques of Annilingus:
Anus licking – One of the partners caresses with the tongue and lips the anus of his lover and crotch;
Introduction to the anus of the language – In this case, rotational movements or frictions are performed.
Both options bring unforgettable sensations. If doubts overcome, it will not be superfluous to familiarize yourself with the advantages of Annilingus technique.
Why is it worth trying Rimming?
Rimming for many is still an undeveloped area. Arguments "behind" This technique can be considered the following points:
Anal caresses can be combined with oral – The sensations from such a mix cannot be described in words;
It is much easier to engage in rimming than to make a blowjob or cunnilingus, it always turns out the first time;
Annilingus – A great way to persuade your lover or mistress to anal sex;
Rimming – For many, the novelty that will bring unusual sensations and superpower emotions to bed.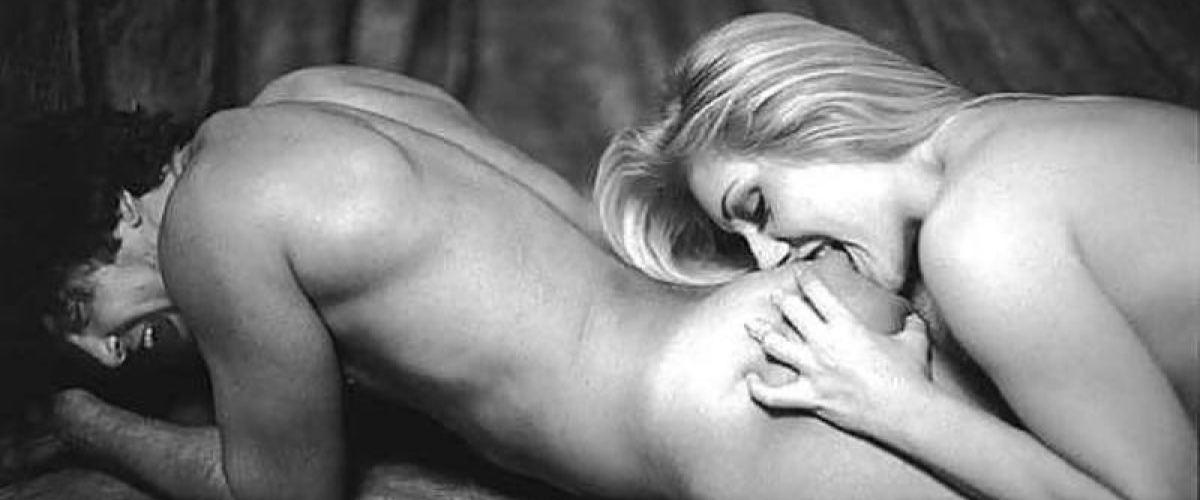 Detailed instructions for Rimming
Not every couple decides to try annilingus. If the arguments "behind" have acted, you can safely start practice and experiments. There are several rules, adhering to which you can facilitate your "first time":
Hygiene observance – The most important thing in Rimming's classes. Many refuse this venture only because of disgust. A joint shower or bath will help to overcome their prejudices and get down to business.
To understand whether the partner of Annilingus will like this in this way: start with oral caresses, gradually dropping lower and below. If a partner or partner does not react negatively to such innovations, it is worth continuing.
One of the most successful options for rimming – caresses of the anal region with the language and the simultaneous stimulation of the genital organs of the partner or partner.
To get more vivid sensations, it is necessary to alternate the pace of presses and the strength of frictions.
Rimming goes very well using sex toys. Vibrator plus anal affection – a win-win.
Risk factors for Rimming
Rimming is a completely safe activity if you take into account all the warnings. The main thing is to remember is hygiene. During anal caresses, you can get infected with such unpleasant diseases as hepatitis, HIV, gonorrhea, and also pick up parasites. It is better to practice annilingus with a trusted partner and only after water procedures and hair removal. Do not alternate anal caresses with cunnilingus, you can bring an infection and get an inflammatory process.
Rimming – pleasure with special meaning. Only couples begin to such games, who have no secrets in front of each other. Alternating different caresses and techniques, we can achieve significant improvement in the intimate sphere. Advance step by step to new sensations with a partner – what could be better?!