How to make an artificial cock?.
For various reasons, girls are interested in how to make a member with their own hands. Someone cannot find the desired phaloimitator in sex shops or just does not have the money for a specific model. And someone is just curious what can turn out. In any case, we will tell you how to construct the genitals of the opposite sex at home.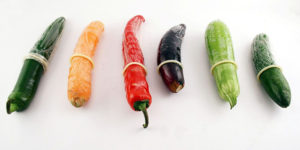 3 argument in favor of artificial phallus
Before you tell you what to need to create a phallus on our own, we will first deal with arguments in favor of such activities:
This can be a great gift for a lonely friend as a joke. Also, a guy can create a copy of his tool and present to the girl.
Can be used for masturbation. Suitable for single use or as a sex toy for a couple.
This is a simple way to get the phallus, as products from the store are worth considerable means.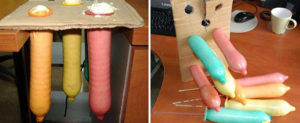 Homemade member who ends
Homemade phallus with the ability to finish has an advantage, as it can convey more pleasant sensations. For its manufacture, you will need a gypsum form of a penis, which can be found in the online store. After that, it is necessary to insert a tube from the dropper into it, and then pour everything with silicone.
When the silicone freezes, cut the end of the dropper from the side of the head, it is necessary to trim it flush with the surface of the product. At the second end, place a syringe with warm or cool water. During masturbation, the product will "cum" in the vagina or anus.
How to make a phallus from silicone
To create silicone phallus, you can use construction, food or medical silicone. It is also necessary to take the gypsum form of the future male body. Lubricate the inside with vegetable oil, and then pour silicone into the form.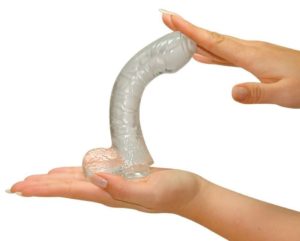 When the silicone completely freezes the product can be removed. The drying time can be found on the packaging of silicone. Such a phallus will be very realistic and repeat every detail.
From wax
This method of manufacture is suitable for those who do not have suitable materials nearby. In this case, you can make a dildo from a conventional wax candle. To do this, melt it a little so that the wax becomes supple, and then release the necessary shape.
When the shape is made, cover the wax on top with clay and send everything to the oven. After some time, the clay will harden, and the wax will melt and completely spill. Thus, we get the form for filling.
Lubricate the clay form from the inside with oil, and after that you can pour a construction foam or silicone inside. When the filling freezes, break the clay. During masturbation, be sure to use a condom.
From zucchini and peas
The dildo can be made with your own hands from absolutely various objects: as an example, we will tell you how to make a male organ out of food. It is better to use it when other methods are not suitable for you or there are no necessary materials.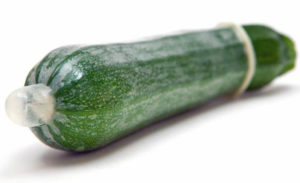 You will need an unnecessary zucchini. Get rid of the inner pulp so that the walls are solid. After that, fill the insides with sunflower oil. Separately, combine dry peas with PVA glue in a metal container, mix everything well and pour into a zucchini.
After a few hours, you can cut the zucchini and get the phallus, only for use be sure to use the condom.
From mounting foam
This option is suitable for those who do not want to bother with the search or create a form for filling. Here you need mounting foam, it must be mixed with water to get a soft mass, like plasticine. From it now it will be possible to make any form.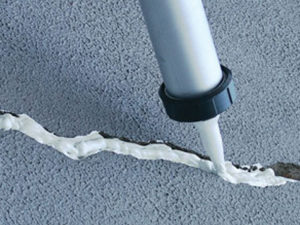 Start creating a male organ of the required size and shape, after that we are waiting for complete drying. With the help of the skin we get rid of all irregularities and cover everything with epoxy resin.
When the resin is dry, we'll look everything again and cover it in several layers of carbon, then the product will become very even and smooth, however, it will be very firm.
From a pencil and foam
Another very simple and affordable way to create a phallus manually. It will need a foam in the form of strips, which is usually used to warm windows, as well as a regular pencil.
Wind two layers of foam rubber on a pencil, fix everything on top with threads. They must be wrapped tightly to get a hard core. Then wrap up a few more layers, but they can already be pulled out not so much, but create the necessary irregularities with threads. After the form has been created, insert the product into a condom and use it at will.
From a case from cigar and plasticine
If your case from a cigar is lying around at home, then know that it can be used to create a piquant craft. To do this, wrap it on top with plasticine, creating a rounded shape, and at the end blind the head.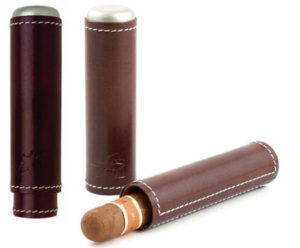 It is better to use a condom, but an attacker on top, as it will be better to maintain the shape of a member. It should immediately warn that the product will turn out to be small.
From isolon
If you are interested in the topic of how to make a phallus yourself, then know that most often you will need items from construction stores, since there are many suitable materials. As an example, we will tell you how to create a phallus from isolon. It is used to warm pipes, it is soft, but at the same time very durable.
Cut the ison of the required length, and inward you can put cotton or crumpled fabric there, turn the edges to make a dense cylinder. Wrap the surface of the product with cling film.
From sock and peas or sea salt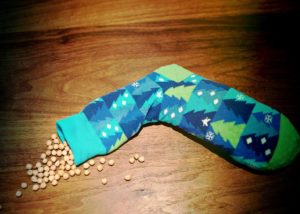 These two options relate to the simplest, as simple objects are involved and do a little time. We will describe each of them:
Peas – the use of this cereal will create a dildo with a ribbed surface. To do this, pick up the sock product of the required length, pour the required amount of peas there and tie the reverse end. If you want the ribbing to be more felt, then wrap the surface with cling film. But to get a smoother surface, use tape. In both cases, for masturbation, be sure to use contraception.
Sea salt – in this case we will get a soft, but at the same time a heavy phallus, which is perfect for anal masturbation. To do this, pour large sea salt inside. Distribute it in such a way as to get a thinner or thick cock.
From a ball deodorant
To create a phallus from a ball deodorant, you will need to spend no more than two seconds. Just take the product and wrap it with a condom. The size of the deodorant can be completely different.
From a broom
This method is suitable for sophisticated users of dumplings, since using a broom you can simulate a penis of a particularly large size and provide deep penetration into the vagina. The reverse side must be wrapped with a soft cloth so that the surface becomes softer, and then wrap everything on top with tape.
From the cook
In almost every house you can find a cook in the kitchen, it is it that we will need to create a phallus with our own hands. But inventory will suit us only with a large pen. To do this, wrap the handle with a kitchen, and fix everything on top with cling film.
As in any other cases, be sure to use a condom during masturbation, since it protect the insides from damage and getting small objects.
From the spoons
In the same kitchen, you can find several more items that will be needed for our erotic needlework. Suppose you can use spoons, for this, fold two spoons together and melt them with tape. As a result, we get a thin, metal product. If you want to increase the width, then wrap the sponge on top and also fix everything with tape.
How to make a giant phallus from a swimming log
At home, you can make a homemade large dump truck, but you need to purchase a special swimming foam, which is used in aquaerobics. Using an office knife, cut a member of the required size and shape from a log.
An indisputable advantage of this is that you can create a phallus, you need the size and with specific features. The surface of foam rubber is better treated with silicone, it will remove all the irregularities, make the surface smooth and without pimples.
Wooden member for BDSM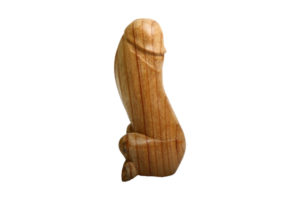 A wooden member is suitable for a hard BDSM, but a real wood master can make it. To create a product, you need to use a wooden block and a special tool. The surface of the tree after this must be fabbed so that it becomes soft, and also covered with a special tool.
The easiest and cheapest option from a napkin
This is the most affordable way to create phalos at home. Just take a dense fabric, for example, which is used for towels. Twist it into a tube and with tape, fasten the product. Then form all the necessary irregularities and elements to the product.
Thus, if you are interested in how to make an artificial member yourself, then on the Internet you can find many options. To create an artificial member, you can use absolutely any objects, from ordinary and improvised to special gypsum forms and silicone. In any case, if you want a new sex toy, just use your imagination and a little time.