How to use a strapon for the first time.

Sex using strapons attracts couples with its versatility. This is an opportunity to change roles, try something new and unknown. The use of this item should first be accompanied by precautions – This will help to avoid injuries and unpleasant sensations.
The choice of size
Starting to search for a sex toy, it is necessary to take into account its size. As in any business, you need to start small, especially if the strap is used for anal caresses. The optimal diameter size for the first application – 2-3 cm. In the future, you can increase dimensions, depending on the wishes and capabilities of the partner.
For the convenience of couples that often use strapons and improve their skills, panties with replaceable nozzles have been created – They differ in length and diameter. If discomfort appears in a partner, you can quickly replace one phallus with another and continue the act.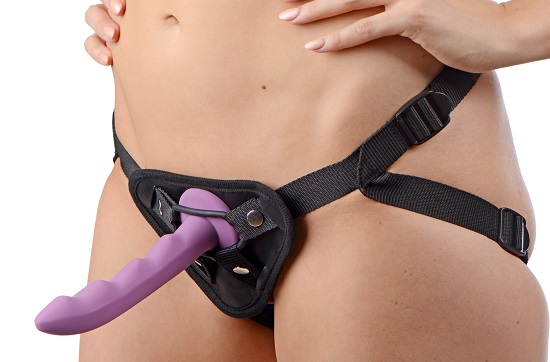 Preliminary stage
Couples practicing anal sex must certainly start with a warm -up, prepare for penetration. The size of the strapon does not matter, discomfort can appear even when using a sex toy of small diameter and length. You need to start with stroking, then enter your fingers one at a time, gradually stretching the anus. Main – Lack of haste.
Sex stores can be help:
Anal balls;
Anal stimulants;
traffic jams.