Satispyer Pro 2 Review: Where did the popularity come from?.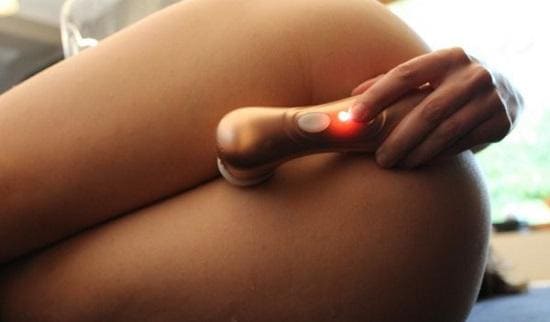 More than once stumbled upon laudatory reviews about this stimulant. Caused not low interest and the principle of operation of the device – I have not had a contactless orgasm yet. Therefore, I decided to try this Satiffyer Pro 2 miracle stimulator and tell about own sensations.
First you should make a reservation that Satiffyer Pro 2 is exactly Cliter stimulator. It will not work with him classical sex with a partner, the toy acts exclusively on the clitoris. Cost, relatively, not expensive. And now it is actively advertised in all stores.
Packaging and design
I got my new toy in a compact neat white box. It says the name and shows Satiffyer Pro 2. The first thing I noted was exactly packing size. In the pictures, the vibrator looked smaller, in reality it was not small. And the packaging is quite large.
I liked the design of the stimulant itself. Quite a pleasant gently-gold glossy color. In the hand lies comfortably, tactilely pleasant. Made by Satispyer Pro 2 from ABS plastic. In form, he reminded me of something an enlarged headphone in size, in particular because of a white rounded tip.
The instructions indicate that the toy withstands high temperatures – up to 90 degrees, but personally I did not check it. Moisture resistant – This is an undoubted plus.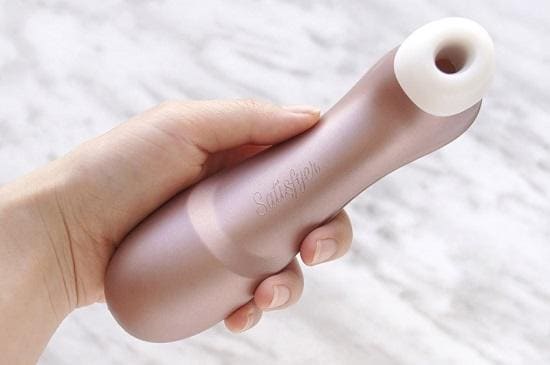 Satispyer Pro 2 Management
In the middle of the toy there are control buttons and an indicator light bulb. The start button is large and comfortable. Below is the button for adjusting the air direction up/down. She is responsible for switching between 11 work modes. When Satispyer Pro 2 is turned on.
Clitoris stimulation occurs due to air pressure, which creates a toy. That is why it is positioned as a non -contact source of pleasure.
Charging Satispyer Pro 2
There are no extra wires and plugs. Charger magnetic, through a USB cable, that is, you will not have to look for a socket. The place for its connection is located at the base of the handle.
The charge lasts about 2 hours – this is more than enough. For the first time, it is necessary to charge the Satiffyer Pro 2 completely, it takes about 7 hours.
I have enough of one charge for 5-7 use. But I have not long sessions for an hour, but just a few minutes. And, probably, when he lies idle, he is also discharged.
First inclusion and further work
When the Satispyer Pro 2 is first turned on, I noticed that the toy is practically no noise. For example, when a TV (at medium volume) is not heard in the room, it is not heard at all. But this is only if it is on the clitoris. With idle work, it makes enough loud noise.
For the first time I was a little embarrassed that the clitoris needed to be placed in the toy hole, but I still decided and did not regret. It is difficult to compare this with an ordinary vibrator, which you can simply touch the body. Right there is "Correctly" establish device so that everything works out. And it is the sound, or rather its subsidence, indicates that the device is installed correctly. Sensations, at first incomprehensible, quickly began to resemble oral sex. Even on basic intensity, I uncontrolled a deep low moan. Very strong experiences, I did not even expect that it would be so intense.
The first thing I felt during the use of Satiffyer Pro 2 – Multiple orgasms. To be honest, I only realized with him what it is. I could never play with it for more than 20 minutes for the entire period of use (about six months).
I had no more than a minute before the first orgasm after turning on the Satiffyer Pro 2. Over time, the clitoris became more sensitive and my body began to shake with pleasure faster than before. Surprisingly, with ordinary vibrators, the opposite is true, you have to increase the speed, as the body gets used to. Immediately actually, it is a decrease in intensity.

I liked the fact that the toy Waterproof. I am happy to use it in the shower or when taking a bath. Here the orgasm is even brighter, because the warm bath relaxes the body, makes it more sensitive. But I choose another mode, water fluctuations are not so felt, so you can turn it on and stronger.
I tested Satispyer Pro 2 and with a partner – used during sex for additional stimulation. I can say that in this situation it is very convenient. Does not interfere with me or my partner, does not distract from the process. But you need to choose a pose. Still, the stimulator is not small.
Cleaning and care
Like many similar toys, Satiffyer Pro 2 is cleaned simply. It is best to use biases or wet wipes. The white bowl of the device is also cleaned without difficulty. Yes, and just washing under water also succeeds. I use Satispyer Pro 2 Without lubrication, and there are few discharge in the clitoris area, so there are no special works when washing. And then I wipe it with a towel and put it in a nightstand.
Conclusion about the use of Satiffyer Pro 2
The toy is not just justified, but even surpassed my expectations. A little accustomed to Satiffyer Pro 2 and finding optimal modes for myself, I put this toy the first in the ranking of the like. By the way, the price of it is also pleasant.