The best bachelorette party in my life! Or what is intimpati?.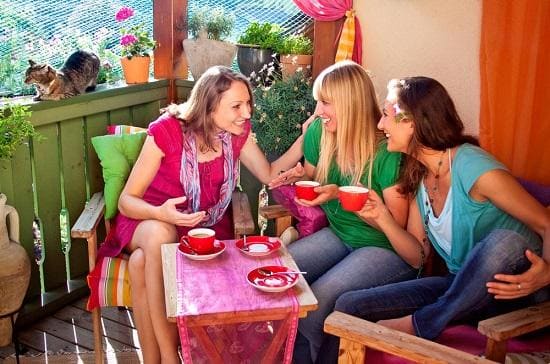 My girlfriend's birthday we decided to celebrate only girls. And the meeting was scheduled at home. The birthday girl said there will be surprises. I could not even imagine that it would be a step into a completely new life. I remembered a fairy -tale party for my life, but the main thing was then!
Unusual evening
The essence of the upcoming secret, a friend kept secret. And the guests were already going. There were 8 girls, everyone has known each other for many years. Each came with bouquets, gifts and champagne. And everyone was looking forward to Nice evening with a lot of memories, jokes and even dancing!
But suddenly they called the doorbell, and a girl appeared with a suitcase that we did not know. At first everyone thought it was a relative or a new acquaintance of the birthday. But it turned out that this is the presenter! That a unique show awaits us, and this beautiful stranger should conduct it.
And when everyone sat around the coffee table, she opened her suitcase! And it shocked everyone! There were some strange color objects inside. And among them male phallus! What is this? Attributes for competitions?
A pleasant acquaintance
Nadia, that was the name of the host, invited us to get to know each other again. And it turned out that we really do not all know about each other. We started getting to know each other with the intimate side of our life! At first there were modest questions, and although everyone was a little embarrassed, after half an hour we already told each other about the first kiss, the first love and, of course, the first sex.
Then the conversation smoothly flowed to orgasms. And when the phrase sounded: "And you want to get an orgasm for every sex?", Our eyes have already shone with interest. And then these beautiful things from the suitcase were used.
Nadia showed sex toys and offered to guess how to use them. Some were surprising. But it was truly informative. In an interactive form, we suddenly learned that an orgasm can be very often, and sometimes several times a night!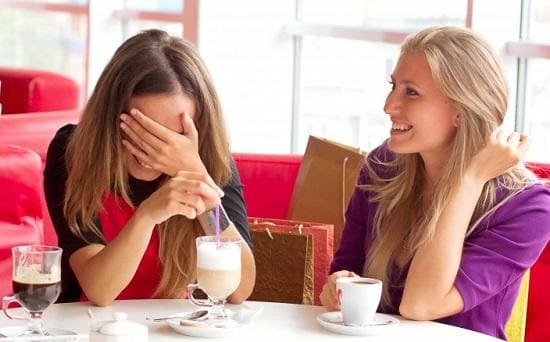 New world
Nadia handed over every object by hand. And everyone could see, feel how he works. With bated breath, I held a vibrator in my hands, felt his movements and thought, but how it is when it touches me somewhere between my legs? And it was very interesting!
The suitcase was not only toys. I was struck by the lubricants. Some are very tasty, and we tried them with fruits. Others with effects, they jerked the skin so well. All this smelled fabulously! And I wanted to take massage oil with me, it was so pleasant, I fell in love with its aroma.
We laughed, held all these things in our hands, and then still examined Lingerie! What beautiful things can be found. And panties with a slot are just fantasy, my husband would have gone crazy when I learned what I put on!
The bachelorette party is in full swing
It was The most interesting girl. No, we did not sit all the time at the suitcase, there were pauses when champagne was filled, snacks were carried. We took breaks to relax, but all the conversations were about personal. And not about problems, but about desires! It is so great when the atmosphere becomes magical when all the girls suddenly turn into princesses who are curious, fun and even a little ashamed! We seemed to cross some line that shared us. And thanks to Nadia we suddenly opened.
And it turned out that any of the shown things can be ordered for yourself! And I chose several things at once. My collection already has:
Delicious lubrication from JO with peach.
Panties with a slot for the most daring experiments.
Satisphaire guaranteeing orgasms. And this is really so!
Lush for training and pleasure. Vibrator that can be worn inside.
I made an order at a party, and brought it home in a couple of days. Other girls also ordered something, but I did not listen to what exactly. But we were all amazed at such a variety of such goods, and everyone wanted not only to hold it in our hands, but to try in practice.
Thanks Nadia! It's so great that such communication can bring together. We spent a fabulous evening, And even when the host left, we discussed all these entertaining things for a long time. The evening turned out to be very sincere. We have not had such meetings for a long time.
How to arrange such a party at your home?