Vagina and Vulva – what is it, how they differ.

What is Vagina and Vulva, why is it important to know the difference? Which of these parts of the body is responsible for the female orgasm? What touches of different points will give maximum pleasure?
Vagina or vagina
Vagina — This is a female genital organ, hidden inside the body. This is a hollow pipe formed by muscle tissue. During sex, a man's penis penetrates it, which causes excitement, and can lead to orgasm.
Vagina is not the most sensitive organ. The nerve endings are located only in its first third or at the entrance. There are almost no inside inside. This is thought out by nature, because during childbirth this organ is very stretched, and if it were very sensitive, the woman would have gone crazy with pain.
There are sensory areas inside the vagina, for example, Point G. The scientists of its existence have not yet proved, but are looking for it on the front wall of the vagina at a depth of 3-5 cm. With its stimulation, maximum excitation occurs, even jet or multiple orgasms are possible.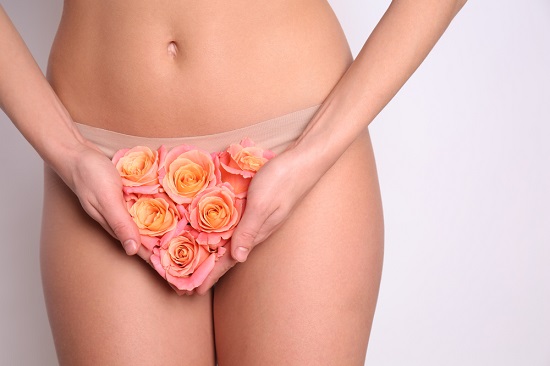 Vulva
Vulva — This External genitalia women. They include labia, clitoris, urethr. This is a very delicate zone in which there are a lot of nerve endings. Scientists argue that the secret of female orgasm in caresses of these areas.
For example, small labia in sensitivity can be compared with the head of the penis. They have the same number of nervous endings, but at the same time they are rarely caressed during sex.
The most delicate organ of the lady — This is the clitoris. This part of the body is created only for pleasure. And most women experience an orgasm precisely from stimulation this zone. Even if sex is vaginal, it is still important to add an additional clitoris so that the sensations are as pleasant as possible.
How to caress female genital organs correctly
To excite a woman, you need to not rush with vaginal penetrations. The secret of pleasure lies in a long prelude. In the process, her desire is revealed, she begins to want intimacy. In this period, kisses and hugs are important.

Then you should go to the caresses of erogenous zones. These are lips, nipples, neck, stomach and genitals. It is not enough to hold your hand or touch with your tongue, caresses will give joy if they last at least 10 minutes. At the same time, it is important to follow the rules:
When touching the genitals, you need a lubricant. Lubrication will protect the tender weed from irritation or rubbing. And although there is a natural secret, it is often not enough in the process. Even oral sex is much better if you use Delicious lubricants.

It is important to monitor the reaction. Touches of some parts of the vulva can like, and irritate others. And this is very individual. For example, the right or left large labia can react better to touch.

The clitoris cannot be stimulated strongly. It is important to approach him carefully, acting tenderly. Permissible stroking, tapping, pressing. But all this should not be aggressive, but very neat.

Methods of influence. You can touch with fingers, lips and tongue and sex toys. For example, vibration gives very interesting experiences, they should not be abandoned.

You can caress Vulva during sex. Even when the member is already in the vagina, you can continue your hands. And if you do not stop after vaginal sex, a multiple or jet orgasm may happen.
Many sex toys have been created for Vulva's caresses. These are all kinds of mini vibrators, clitoral stimulants. They can move differently, causing pleasant sensations. They are developed for sex and masturbation.