What are the most erogenous zones in women.
The sexual interaction of men and women does not come down exclusively to frictions (movements of the penis in the vagina), but also includes preliminary affection, from which the couple gets real pleasure. There are many erogenous zones on the body of a man, but the main one is the genital organ.
If you try to draw a parallel with women, then the clitoris acts as the "main pathogen", but a huge number of other erogenous zones are scattered over the entire surface of the body, the interaction with which gives a man the opportunity to start his partner and allow her to experience a bright orgasm. If a guy wants to become an excellent lover, he will be useful to theoretical knowledge about erogenous zones, as well as sensitivity and desire to please his beloved. The fact is that every girl can have her own erogenous zones, which she already knows about or has not yet guessed. They can only be detected by the experiment method that she herself has to conduct or her lover. In addition, there is a list of generally accepted erogenous zones, which every girl is present with a high degree of probability.
Sex is a rather thin thing, so a rude mechanical approach will not work here. For example, having read the advice, an inexperienced young man begins to alternately hardly "process" all the erogenous zones of the girl, but at the same time does not receive a response to which he was counting on. This is due to the fact that nervousness is transmitted to the partner, as a result, she cannot tune in to pleasure. Love caresses should be pleasure for both, so you need to treat the body of a loved one as a musical instrument, selflessly playing it. Do not think about how your actions look from the outside, but rather catch every reaction of the girl, doubleting her efforts or moving to a new zone.
A little secret: if a woman sees the excitement of her partner in the process of caress, then it is instantly transmitted to her. When exploring the erogenous zones of the partner, enjoy her beauty, if you wish, you can try to describe your feelings or make compliments ("How wonderful you smell", "What a gentle skin").
Realizing that the man likes her, the woman completely relaxes and tunes up on her own body, that is, she gets a direct opportunity to experience an orgasm even without penetration.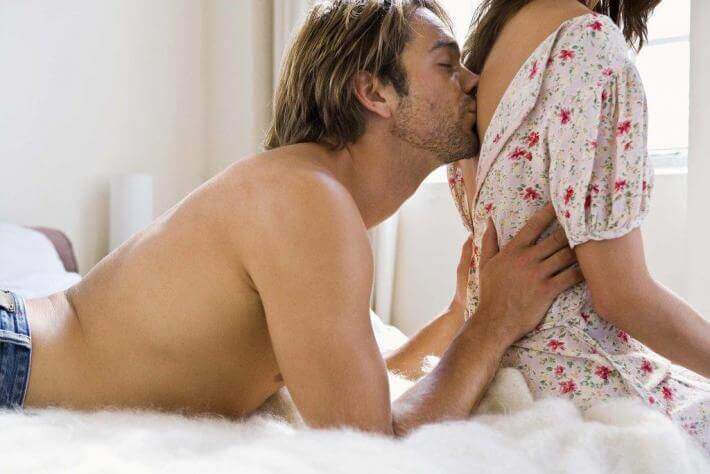 Lips. A long passionate kiss on the lips is able to cause excitement and euphoria in the girl, so do not neglect this way. Try to act varied, capturing the girl's lips in captivity and biting them slightly, kissing alternately the upper and lower lip.
Wrists are a very delicate place in which the beating of the pulse is heard. Delicate kiss, language stimulation can greatly start a partner.
Earlobes are a very strong erogenous zone, the stimulation of which will help to be excited before sex and achieve orgasm. You can carefully grab them with your lips, kiss and bite. You should also use the ears for the intended purpose – whisper with a hoarse voice passionate or delicate words.
Feet and fingers. No wonder the Kamasutra treatise called for lovers to pay special attention to the legs of his beloved. The caresses of this part of the body bring indescribable pleasure – first you can do massage of the feet with butter or cream, and then go to oral caresses.
Breast. There are girls whose breasts are not an erogenous zone, but such a minority. You can safely try to squeeze your chest, play with the nipples, suck them slightly and tug them, but only without excessive zeal. This part of the body is very delicate, so pleasure can borders on pain. You need to track the girl's reaction and make sure that in a fit of passion it hurts her.
Neck – an extremely powerful erogenous zone. To understand what we are talking about, you can try to gently bite the girl by the neck at the back or try to spend an unshaven chin on her. If the partner does not delight, maybe she is more sensitive to the side or front surface of the neck.
Point G is located right in the vagina – about 4 cm from the entrance from the front side. You can try to find it using a finger – it is to the touch like a pea or a small tubercle. If you manage to do this, sexual life can become much more saturated, but ordinary movements of a member do not cause stimulation of this point, except in individual poses.
The buttocks excite not only men, they can turn out to be a source of pleasure for their mistress herself. Here you can forget about tenderness and caution – compression of the buttocks with effort is their excellent stimulation. Of course, this option is more suitable as a prelude directly to sex, while first you can explore this zone with kisses and stroking.
How to find out the erogenous zones of a girl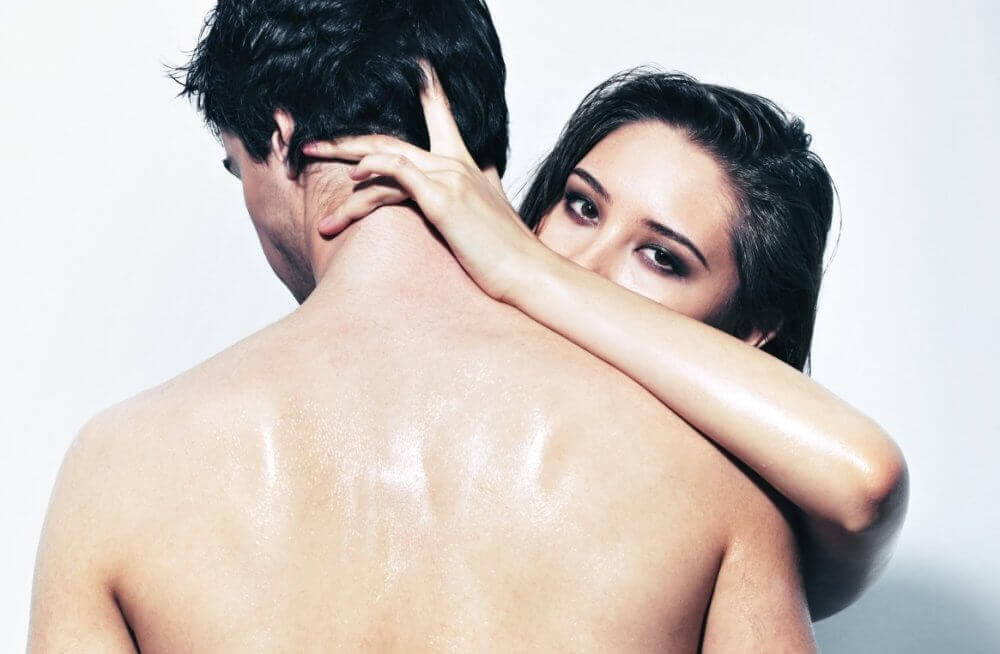 Probably, any boyfriend wants to hit the chosen one with his sexual exploits from the first night, but this turns out very rarely. The first sexual experiments of partners are usually "probing" each other in the literal and figurative sense. What your ex -girlfriend liked, may not be suitable for the current one, so you still have to start from scratch.
When there is trust in relationships, it is best to talk honestly – perhaps the girl has already investigated her body and knows exactly what touches bring her the greatest pleasure.
If it is difficult to raise a sensitive topic, it remains only to trust your intuition and try a variety of approaches. An indicator always serves the reaction of a girl – even an inexperienced guy can distinguish between indifference and increasing the degree of sexual excitement. When a new erogenous zone is detected, it must be examined further in order to find out the most suitable type of stimulation for it.
By the way, sometimes the most ordinary, not intimate parts of the body can be erogenous zones. This trump card can be used to excite a girl without even being alone with her – she will undoubtedly like a similar game if good sex will follow in the evening.