Sex calendar – pose of kamasuters for every day of the year.
The worst sex is monotonous or rare. And what do you think the worst of them? Right! – rare and even monotonous!)) Today we will consider an amazing remedy with which you can protect yourself from such bad sex. We present to your attention our amazing sex calendar.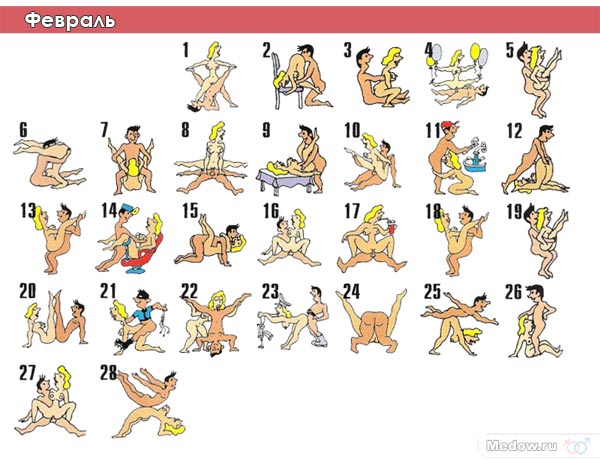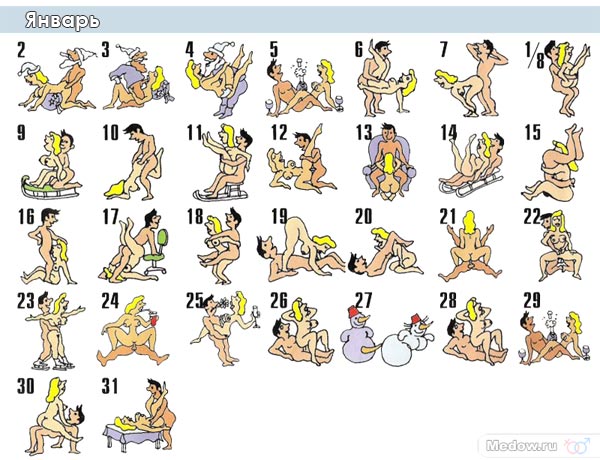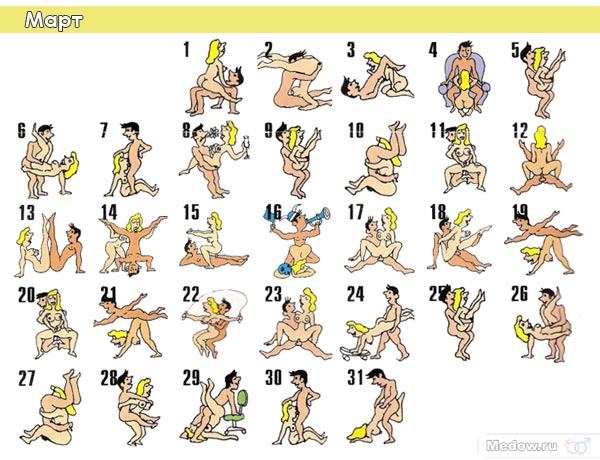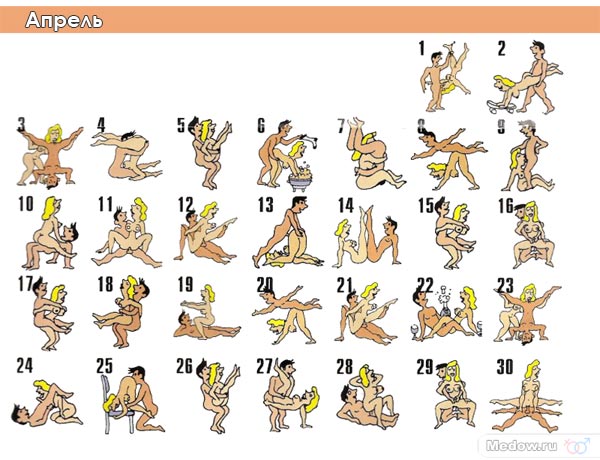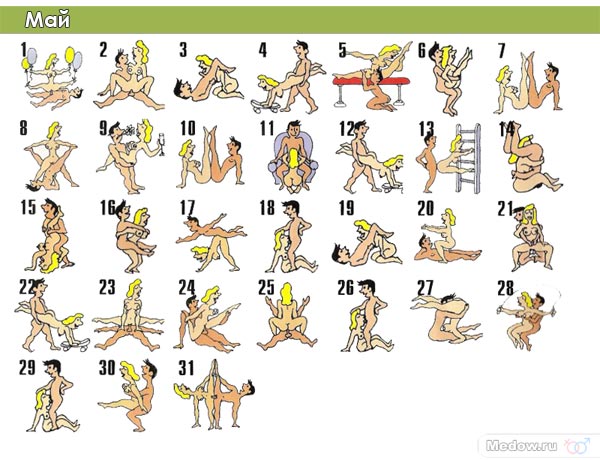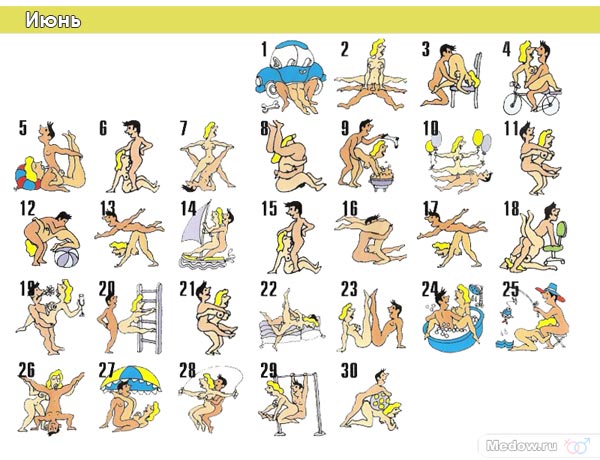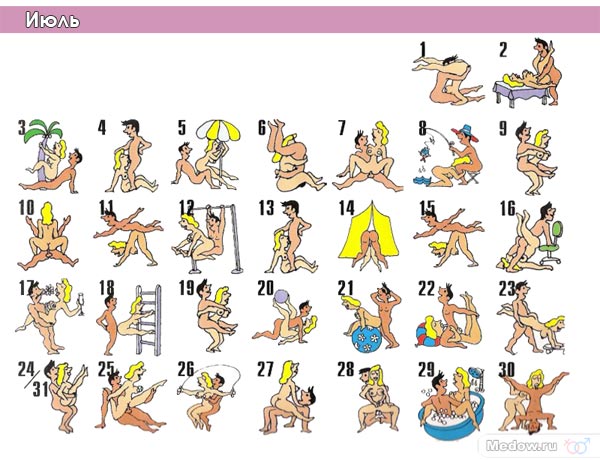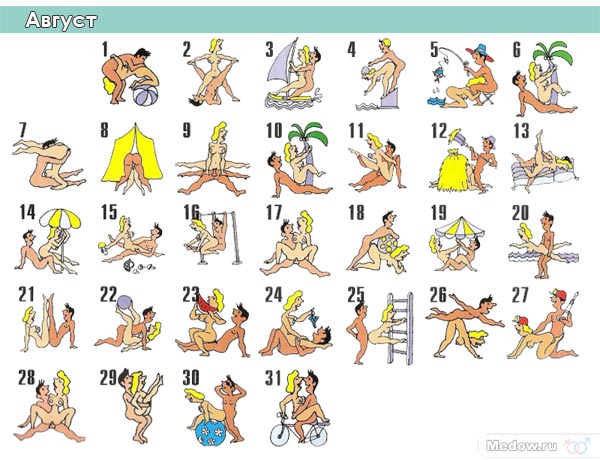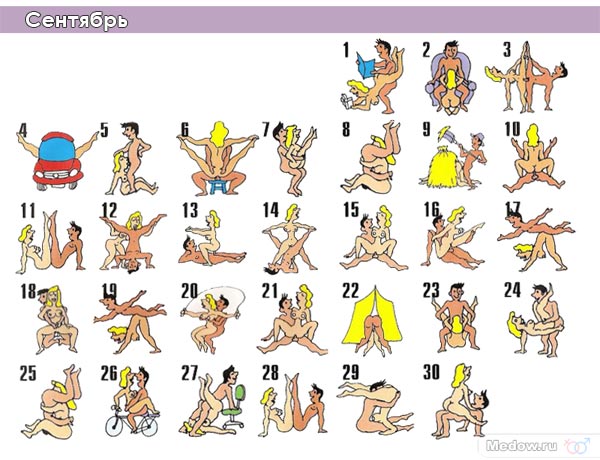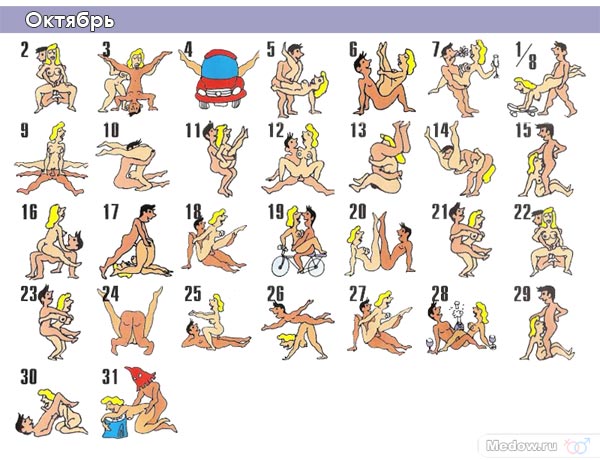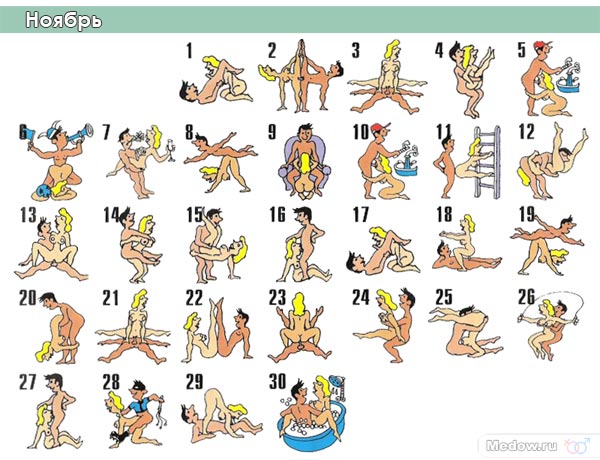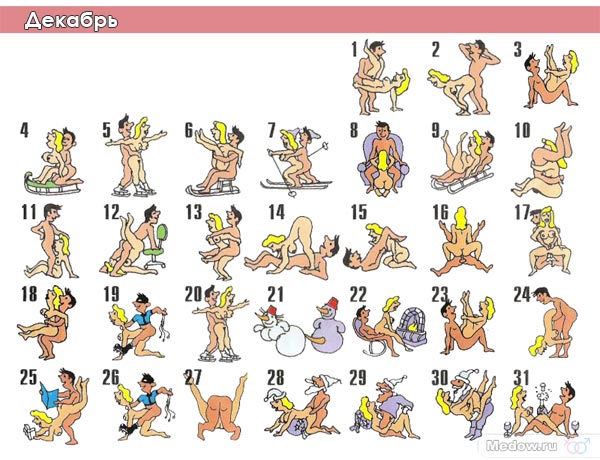 Our calendar is slightly different from the traditional!!)) The main difference, as you noticed, is that, in addition to the numbering of days, it also contains the poses of the Kama Sutra – one for each day of the year. Thus, our sex calendar will help you monitor the regularity of your sexual life on the one hand and remind you of great breaks, and on the other, do not let it be migrated in the monotony and monotony of gray everyday life, as often happens with many. Therefore, having this calendar always at the side, you reliably protect yourself from 2 main indicators of poor sex, namely rarity and uniformity!!!)))
A lot of funny and funny poses performed by cartoon -drawn heroes will help not only to raise you to the structure and cheer, but also to give many creative ideas today with your loved one. Watch all the pictures with the poses on the Kamasutra page in the pictures.