TOP positions for using sex toys in pairs.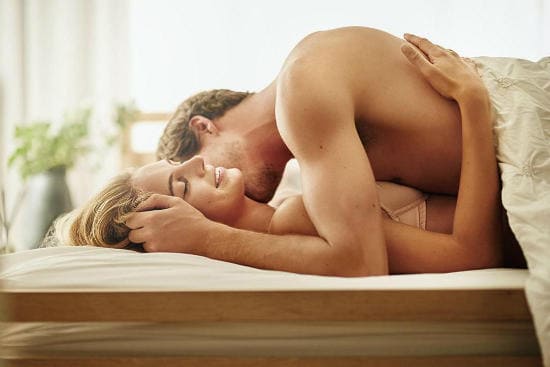 If you read this article, then most likely have already come to use toys in your intimate life, and you perfectly understand that all sorts of sex lotions can be used not only alone. It is much better and more productive to share them with your partner, because this is a great way to bring your intimate (and not only) relations to a new level.
But during sex and so much there is (well, or it should), so how to enter the toy in it? As always: this is communication, this is honesty, this is self -confidence. Key factors for leaving the usual comfort zone. BUT! It is also important that you use the position. Today we will talk about this.
Many people think that adding a new participant (even in the form of a toy) to sex is strange, and that this may mean that your former passion has gone out and you are no longer able to satisfy each other. This is not at all the case, because toys for sex:
Reveal communication between lovers
Relieve voltage from both partners
Strengthen your intimacy
Improve sex
Develop you as a personality
How to make a cool prelude?
A great choice for those who are just starting to practice games with all sorts of things for sex. It is cool to use an intimate massager during the prelude (this is especially useful for women who reach orgasm for a long time), or even after sex, if a man finished earlier than expected. Sit more comfortably, relax and… enjoy.
For high -quality prelude, you need to start with the atmosphere! We tried massage candles? It's like massage oil, only with a bunch of different pluses. While the candle is on, the room is filled with a pleasant aroma. And the wax from the candle can be drunk on the body. Well, at the output, a good massage oil is obtained.
In general, massage is a positive aspect not only for prelude, but also for your relationship as a whole. Who would not want the tired legs to be softened after a working day or the back to massage you?
There are a lot of oils and candles: relaxing, warming, with different delicious aromas.A separate massage technique is Nura, when a naked massage therapist rubs with his whole body about the body of the host side, gives pleasure to a whole body.
To do this, you should initially cover the entire surface of the body with massage oil, and then try to get maximum physical contact, touch each cell of the partner's skin, even face.
You can add vibration to all this. For example, the classic Emma massager from Svakom. It is made of safe eco-plastic and super soft medical silicone from safe skin. It is easy to clean, and it is also waterproof. And the most interesting is the function of heating. There is still a delicate nozzle in the form of a rabbit. Emma is a good thing for sensory massage.
Or vibrator with three delicate Power Flower petals from Satiffyer. Massager petals are literally universal: caress them clit, nipples, stomach, but anything. Vibrates at 6 speeds and 6 different patterns, you can combine them among yourself, choosing the perfect mode for yourself.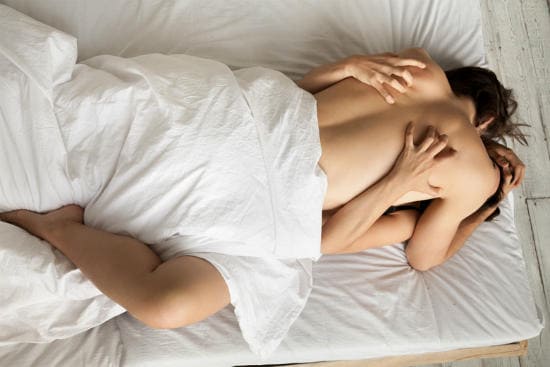 In what poses to use sex toys?
Missionary position
Small black dresses, vehicles without a roof, The Beatles group – there are things that never go out of fashion and will forever be considered a classic. And with a missionary pose.
I think everyone knows about her. This is when a woman lies on her back, legs spread, and the man enters her from above.
Why is it considered classical? So it happened even in primitive times, when people did not think about the pleasure of sexual caresses, but they had been purely for the continuation of the genus. And the poses were not chosen by the partners themselves, but their internal instincts.This is laid in us by nature, that our bodies should approach each other, and the missionary position is the most striking example.
Now many people believe that choosing a missionary position, a woman immediately "stigmatizes" herself lazy, but in reality this is completely wrong. What difference does it make that the rest think, if you enjoy it, especially since the missionary pose is:
Contact with each other is extremely close
eye contact
the opportunity to whisper to each other different dirty (and not so) words
The maximum stimulation of the clitoris and points G (all the hottest female spots work in this position)
The opportunity for a man to dominate bed
Many vibrators for steam are designed specifically for use in a missionary pose. Motors or vibrating elements are located in them so as to contact women and men at the same time, well, do not interfere with you to enjoy each other.
Inexpensive, but high -quality Partner vibrator from everyone's favorite Satiffyer brand. Silicone, waterproof, with a bunch of different vibration modes. Good choice for the first joint toy.
Satispyer Multifun Innovation Stimulator is a universal sex toy that can be used both in pair and for Solo games. Due to the special U-shaped form, Multifun 1 is able to give pleasure in more than 14 different ways: it is equally good both in the affection of nipples, clitoris, penis and scrotum, and with traditional sex and stimulation of point G.
An even excellent type of toys for this position will be erection vibrors. They will help him not to finish longer, and she will increase pleasure several times thanks to the massage of the clitoris.
Erective rings are put on a member, tightly tightening it than cause blood flow – this enhances the erection. And the ring itself serves as a kind of barrier to sperm, that is, ejaculation occurs later than usual.Rodeo
The name can cause strange associations with the Wild West.
Rodeo is when a woman sits on top, controlling the process. This is a type of pose of a rider. A woman sits with her back to a man, and his legs are bent. A great position that will allow a woman to take everything into her own hands, and a man just enjoy a beautiful look from the first row.
During all this, you can try clitoral massagers.
I think that everyone has heard about Satiffyer Pro 2 NG – a vacuum -wave clitoris stimulator. This is when hot spots caress the flows of air, which literally twist around the most sensitive parts of the body.
Toy no-re-al-on. It is suitable for both prelude and full sex. Satispyer Pro is so cool that a woman can finish in just a few minutes.
And there are cool (in every sense) some small anal traffic jams. In order not to distract the woman from the process, but in order to stimulate her twice brighter and stronger. And if you are lovers of anal, then this will be an excellent preparation of the anus for the upcoming game.
Unicorn S by Hot Planet is a great choice for beginners in "rear" games. A cork with a smooth sliding surface and anatomical shape with a rounded tip easily and painlessly penetrates, it is conveniently felt inside.
She has a small size: the full length of the plug is 9.7 centimeters, the working length is 8 centimeters, the diameter in the widest part is 2.8. The thin leg does not stretch the sphincter after administration, and the restrictive base will not allow the toy to get lost.
For lovers of everything unusual, NSNOVELTIES has a cool medium -sized Firefly traffic jam. It is made of safe durable glass, only 8 centimeters long, and 4 with a diameter. But the most interesting thing is that it shines in the dark. Such a toy will add to the usual sex space atmosphere.
Just don't forget about lubrication! Anal games do not like dryness.
Doggi Style
In our countries, it is gently called the "crustacean", more modest say "man from behind", it is written in Wikipedia that this is a "knee -elbow position", and in ancient Greece it was called very beautifully – "pose of the lioness".
A position that men are very fond of rumors, and for some reason women are not very fond of. And in vain! In general, "Doggi Style" is included in the top 3 poses for sex, and its main plus is that for her not even needs a bed. You can have sex wherever your imagination will allow.
What the position looks like? The woman rests on her knees, legs spread, and the man enters the back. The classic version is when a woman relies on her elbows too, but this is not necessarily.
In general, this pose for those who love passionate sex. A man in a dominant role can completely control the depth and angle of penetration. And a woman can enjoy the stimulation of the front walls of the vagina and the treasured point g. Well, the most piquant in this position is that you don't look into each other's eyes.
It may seem a little strange, but Doggi Style is an ideal position for studying new ways to use your toy, especially if you are fond of anal games. Well, not only anal!
The man controls the process with the help of his hips, and his hands are completely free, so he can devote them to more important matters. For example, you can caress the clitoris or breast of a woman with a small massager, or she can do it herself. In combination with a classic pose, "cancer" – it will be something.
If you are not against anal, then you can use anal balls during traditional sex.
During anal sex, you can use a vibrator or dildo, which a woman will stimulate her vagina and erogenous zones.
Love realistics? Try the Doc Johnson Double Fallomitator. Incredibly elastic and seductive, the phallus takes with its embossed texture and convex heads. Two is better than one, is it not so? The guy's length is 30 centimeters, and the diameter is 5.
Another good member from the same company is The Realistic Cock. Its peculiarity is not only in similarity with a real male penis, but also in a convenient suction cup, which can be fixed on any surface.Standing position
Everything is brilliant – just. You can forget about the bedroom and a boring kitchen table, you can have sex anywhere and anywhere. Remember how you stood opposite each other at the beginning of the relationship and kissed anxiously?
Standing positions a lot. Facing each other or back, with a lifted leg or near the wall, behind on the edge or with crossed legs.
At the wall is one of the hottest poses. Like a frame from a film: lovers in agony of passion press each other against the wall.
Spoon
A very sensual position that is perfect for night or morning sex. You just woke up, lie with your back to the man, and he gently hugs you from behind. This wonderful state of sleep has not yet come to an end, but you already feel an elastic member near your buttocks (thanks to the morning erection).
A man can kiss his beloved back, caress her chest and stomach. This position is great for pregnant women. And in KamaSutra, a lot of attention is paid to stimulation of point G, which is located on the front wall of the vagina, and to which it is possible to get not in all positions. But the spoon is the same.
With his back to a man, you can allow him to use anything: from massage oil to an intimate massager, from anal plug to some electrical stimulant.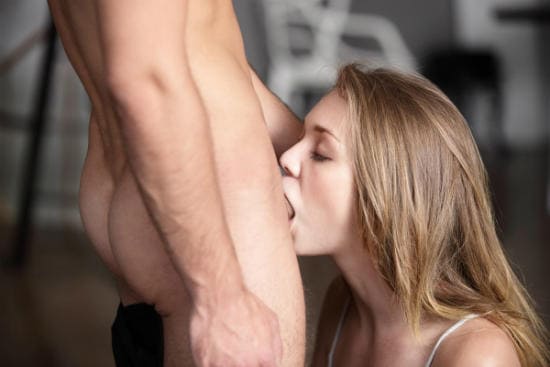 Oral sex
Everyone loves oral affection. ALL. Regardless of whether it is morning or evening, oral sex is great. Whether it is a blowjob, or cunnilingus – it doesn't matter, you can make it more colorful with toys.
During a blowjob, you can add vibration, you can stimulate a man's scrotum or chest.
The vibrator is attached to the scrotum already at the time of strong excitement. Without ceasing to caress the member with your mouth, smoothly move up and down, gradually enhancing vibration.
Tango vibropulus from the famous brand we vibe. Small (only 9 centimeters) and a very powerful vibrator. They can caress the scrotum, nipples, clitoris or area around the anus.
Such toys will go well during cunnilingus.
Just affectionate with mouth is very cool, but if you combine them with the skillful use of the desired masturbator, then the effect will be simply unrealistic! It's about unusual masturbators that are not like a classic vagina, ass or female mouth.
Collection of Miracle Yayk Mashturbator from Tenga. These are 6 different toys with unique reliefs. You can caress the scrotum with your tongue, and at this time Tenga EGG will do your job. Twice as much pleasure! They also look cool.
As for female pleasure, here you can use vibrators, dildo, and all sorts of anal things. The pulsators, or vibrators for point G, will be coolly combined with the tongue.Lubrices are created not only for anal and vaginal sex. The Canadian Shunga brand has a special lip gloss with a cooling and tingling effect. It is also delicious.
System JO brand has a whole series of delicious fragrant lubricants. Differently, different: cream Bryule, vanilla, even mint chocolate. You can combine them by inventing your own tastes.
And if you want something simpler, then Orion has cool natural oral lubricants Lick it! with vanilla or white chocolate.
Everyone beloved 69
Probably the most popular pose in the world. 69 – Position for mutual oral sex. You both work and both enjoy.
How does she look? Everything is as simple as possible, a woman lies on top of a man and mouth, hands, tongue caresses his cock, while the man, lying below, stimulates the clitoris of his lover.
Varieties 69 there are a huge number. When a man is from above, when you lie on your side, even when you are sitting or standing.
If you want to use toys, it is better to start from 69 on your side. So you can see each other's erogenous zones. And both of you have free hands!