Erotic hypnosis or pleasure without hand.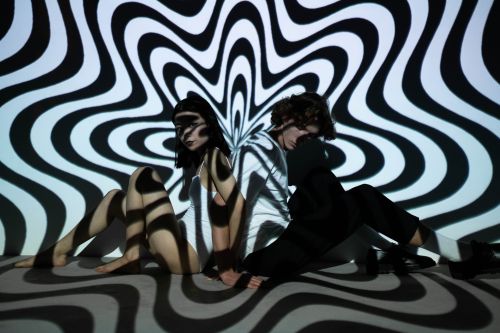 There are a lot of intimate practices that help embody human fantasies, and get a new experience. And for this it is not even necessary to touch the body with your hands or sex toy. This is an interesting method that can give you pleasure through certain suggestion techniques. How to practice it and what to pay attention to – we will tell in this article.
What is erotic hypnosis?
A special form of hypnosis, enhancing sexual reactions and sensations. Erotic hypnosis (or hypnosax) is necessary to achieve certain sexual goals set by the client.
This is a kind of psychological trip that helps to remove sexual blocks, to understand intimate problems, for example, with erectile dysfunction. This is not about "hypnotizing" someone or forcing something to do, but about the use of the brain to complete the disclosure of sexuality.
Katherine Dire, a certified hypnotist and professional mistress, says: "Erotic hypnosis is able to strengthen what the subject already likes. It helps to extract things that would have remained hidden, allowing the hypnotized to be more sensitive, and reduce the braking if he wants it. This is a way of a slightly indirect game with sexuality ".
Advantages of erotic hypnosis:
increases awareness of touch, mind and sensations;
Monitoring pleasure on time or after a trance;
the ability to get an orgasm without the help of hands;
improves role -playing game and imagination;
helps to experience something forbidden;
You can make it part of a fetish or break;
way to let go and relax.
How is the erotic hypnosis session
There are special techniques with which professionals receive power over consciousness:
Stage of discussion. Participants in practice discuss the main goal, establish safety rules for the duration of the session.
Induction. At this stage, the client is slowly introduced into a trance state using certain techniques. For example, special breathing exercises, or a person looks at a moving object (pendulum or metronome) for a long time. At the same time, the subconscious of the hypnotized.
Deepening. As soon as the client has relaxed, techniques are added that deepen this condition, while it is monitored so that the process goes along the intended channel. For this, exercises for body relaxation or visualization are used.
Stage of suggestion. At this stage, the hypnotist is coming to the main point of all practice. He purposefully controls the thoughts and feelings of the hypnotized. Special formulations or suggestions are used here: "When you hear my voice, you have a desire to obey my words. And from this a pleasant sensation appears ". It is here that "control over the mind" (exchange of power) begins, since the host can theoretically set any direction to the suggestible person.
Return. The final stage, at which the hypnotist cancels some suggestions received earlier: "Three you will leave the trance at the expense of three, and you will no longer feel obedient when you hear my voice".
It happens that this step is missed by practitioners and all the suggestions received remain. This is done so that the hypnotized feels all the effects of hypnosis outside the trance. And it can be incredibly exciting, and at the same time dangerous.
Completion. At the end of the session between the client and the hypnotist, the practice is discussed – how much set goals correspond to the result.
This is a common and simple structure of hypnosis. But the exact formulations of the hypnotist can always change, opening more options for suggestion.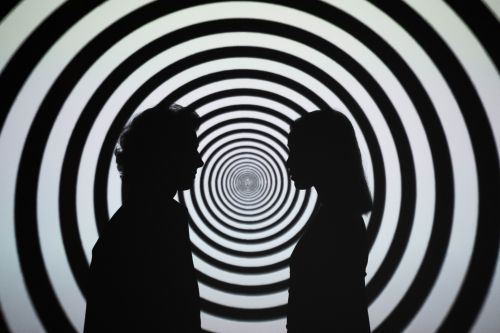 Sensations with hypnosis
It is believed that the hypnotized completely falls into the power of the hypnotist. He can inspire and force to do anything – even a stupid thing. And a person who is in a trance will forget about it when he wakes up.
In fact, this is not the case. The hypnotist will have as much control over the client's consciousness as he allows. And if a person has an installation from the very beginning not to wash the dishes, then no orders of the hypnotist to wash the plates will make him do it.
And also not everyone can relax to such an extent that then do not remember anything about what happened. This is affected by the desire of a person, as much as he is subject to suggestion, and how he owns control over his body and consciousness.
What to consider before starting practice
Before you decide on such an experience (yourself or with a partner), study as much information about hypnosis as possible. Find out what skills you need to possess, and use them first for non -erotic purposes.
Find a hypnotist that you can trust
Before you start erotic hypnosis with a partner, test it on yourself under the guidance of a professional. Look for hypnotizers who have diplomas, certificates, customers, recommendations and site. Between hypnosis and brainwashing a very thin line. You should feel comfortable and trust a specialist.
How the session will take place
When a professional is found, decide in what form the meetings will be held – personally or online. On the Internet you can also find audio or video recording of hypnosis sessions to try them yourself or with a partner.
Manage expectations
Think about what you mean by a "successful" session. How deep the trance should be so that there is a feeling that it "worked"? It is important to go with reasonable expectations and is unbiased. If you deliberately resist this, most likely, hypnosis will not work.
Set borders and consent
You must discuss preferences, soft and hard restrictions in advance whether you are allowed to touch you during the session or not.
Do not be upset
There are a number of reasons why a person cannot enter a state of deep relaxation. From the inability to release thoughts to the absence of sufficient information for proper suggestion. This is normal if the session was unsuccessful. Erotic hypnosis is capable of a lot, but it is not omnipotent.
Security tips
Have a preliminary conversation with a partner. Find out that he is interested in what wishes or prohibitions are. Be sure to get a permit for touching it at the time of stay in the trance. Physical contact in the process of erotic hypnosis is optional.
Do not engage in erotic hypnosis in a state of alcohol or narcotic intoxication. And also if you are little familiar with each other.
Slowering a partner into a trance state, use the formulations, giving him complete freedom of action: "During the entire session, you can communicate with me without any problems", "At any moment you have the opportunity to easily and quickly get out of the trance".
Before the start of practice, choose a gesture, which hypnotized can use when unpleasant sensations occur. When a person is in deep relaxation, he may be difficult for him.
Remember that any suggestion is always produced only with the full consent of the suggestible, He should have an understanding of all possible complications. It is forbidden to arbitrarily conduct any effects on the human psyche at the time of trance or sleep.
Before you start, consider the following important points:
During hypnosis, the risk of being raped. There are many stories on the Internet when hypnosis was used by attackers without the consent of the participants in unlawful purposes.
Therefore, as already mentioned, carefully approach the choice of a professional, so that then not wake up without clothes and not remember why it happened.
Finding in hypnosis does not mean that you can do everything without analysis with you. No matter what condition you are, you have the right to accept or reject suggestions from the host.
Even Sigmund Freud refused to use hypnosis over time, as he could not find reliable methods that allow effectively control the subconscious of patients. And in most people who independently practice erotic hypnosis, psychological education is absent completely.
Hypnotic orgasms
There is an opportunity to experience an orgasm in the process of erotic hypnosis. Nevertheless, to go to the first session in order to experience amazing climax is the same as expecting perfect sex from the first oncoming. Such a chance is very minimal.
But hypnoorgasm is an interesting experience. According to Hypnotherapist Tracy Canan, Orgasm occurs in the mind. Therefore, the brain is the largest genital organ.
Throughout the erotic scene, the brain connects to the rest of the organism, sending the waves of pleasure through it. As in the physical sexual game, you participate in a psychological session, the culmination of which is an orgasm.
The human body is a kind of "computer" that remembers everything that has ever felt. Erotic hypnosis allows you to exchange physical expectations for internal sensations.
But sexual excitement does not guarantee an orgasm – yes, it can be, but there is nothing wrong if the orgasm has not happened. It is quite normal to have sex without a goal to experience discharge. But just to get pleasant sensations and the opportunity to learn more about your body.
BDSM and erotic hypnosis
Erotic hypnosis is sometimes used as part of the BDSM and other "strange" practices. He becomes an element of the game of exchange of control, in which one partner is under the rule of hypnosis performed by the second.
In this case, the session takes place in compliance with all the rules and recommendations of the BDSM practitioner, such as the preparation of contracts, the use of a stop, compliance with borders and subsequent care.