My favorite sex toy. Female revelations.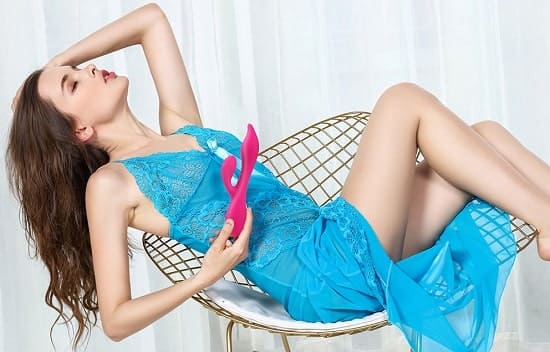 On social networks, we asked our subscribers to tell which toy they like the most. And dozens of women shared opinions about their favorite toys. These are funny and even touching reviews, it turned out that sometimes intimate goods even change life!
My darling
All my life I did not like to wake up in the morning. Each time I was angry and hated everyone around when I got up to work. But everything is different now. I wake up, immediately reach for Nova from We-Wibe, And the day begins with orgasm. And it changes all at once! I immediately feel vigor and joy! And there is no more bad mood. I can stand in any injury, but I always devote 10 minutes to orgasm.
The husband left, and the "friend" remained
The ex -husband gave me the vibrator, he presented me for my birthday. And we affectionately nicknamed him "Friend". And he took root perfectly in our bedroom, with him my orgasms became more often. It just so happened that my husband left, we divorced. And my friend remained, and for 5 years I have been pleasing to me! It turned out that the life of toys lasts longer than the relationship.
What a vibrator? Mystim al punto. For point G which.
Without it, no way
I now can't imagine sex without a vibrator. I probably can't even end without him. I'm very used to it and is not ready to refuse. Magic Wand became for me something very important. I rarely experienced orgasms before, did not work out, did not have time. And now an orgasm is always! With every sex! And I no longer understand why this is if there is no orgasm? Therefore, I highly recommend the massager to everyone.
Magic little thing
I have many vibrators, they are all different. I love the most two – Miss BI And Satispyer Pro. These are created specifically for me, I'm sure of this. With the first I often take a bath. He does not let me get bored. And the second is a magic little thing for the clitoris. Sometimes I start with him, and then my husband joins. A lot of pleasure always happens with such a set, sometimes it seems that it lasts endlessly. I found my set, my husband is also pleased that I feel good.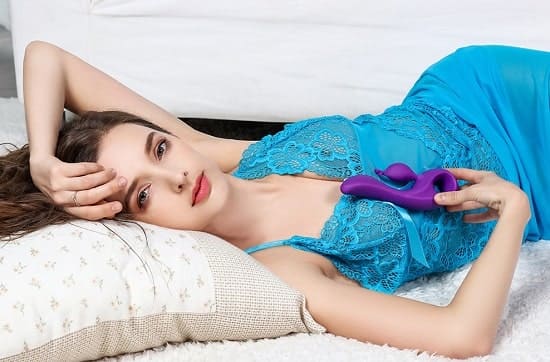 No headache
After giving birth, I did not want sex at all. Therefore, my beloved and I decided to buy a toy so that I again wanted love. Choose Big Boss G5, For some reason, then I decided that if you buy, then a big toy. At first I got used to it, after all, the size is not children. But now I'm delighted. My head does not hurt, I am always ready if there is a double penetration. The husband is more often entering the ass, but I simultaneously feel him and the toy.
Surprise
The guy gave me an anal cork. Apparently hinted at anal. Well, I was not opposed, but there was no experience. And with a traffic jam I came to taste. I love when she is inside me. When moving, vibrates. This is indescribable delight. And this is the best combination when he makes cunnilingus, and it vibrates. After this I agree to anything!
What a cork? Ditto from We-Wibe. She is small, comfortable. And you can walk with it
Stopped to cope
The doctor advised me to buy vaginal balls for training. I chose a model that can be worn. And something unusual began with them. As soon as training, I start to want sex as abnormal. And so I wanted unbridled intimacy that my young man stopped cope. Therefore, I bought a vibrator, hid it under the bed, and when no one saw, I used it. Now I get less likely, but he always pleases me, never once regretted the purchase.
And what a model? This is a phallus with a motor. There are no boxes, I don't remember the name. But it looks like a real one, but still vibrates.
Darling
I buy a new toy every year. Now my favorite – Satiffyer Vibes Power Flower. His petals are divine! Really – this is one of my best toys!
This is only a small part of the reviews from our readers. And most of them are sure that life without sex toys would be boring. And orgasms in it would definitely be less.