Sexual traditions in Rus'.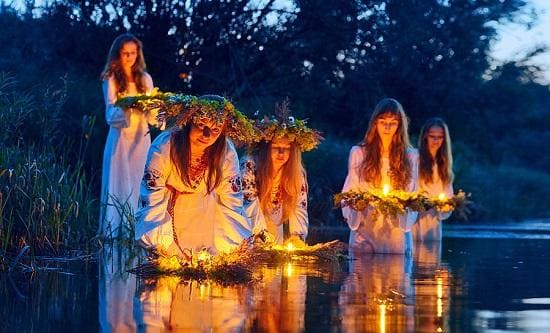 Before the arrival of the Christian faith, our ancestors had many opportunities for fascinating sexual traditions and experiments. If you believe in historical sources, then in ancient Rus' people were so depraved and shameless that modern liberties seem children's fun. In the existing traditions, it is difficult to believe a modern person. The fact is that people at that time did not know about the concept of "bad", so they were engaged in what brought pleasure. The peculiar depraved traditions of antiquity have become a real sexual alphabet for modern society.
Sexual rites
Sexual subtext became the basis for many old rites and customs. For example, you can take a holiday in honor of the goddess of fertility and well -being of Lada. During such an event, people burned bonfires, sang, danced in free clothes, exposing the intimate parts of the body. It is easy to imagine what the holiday turned into at the end.In ancient times, the Slavs settling the eastern regions of our country settled on the shore of rivers. Historians say that during the holidays men and women bathed together and made love. This is exactly what the famous historian Mauritius, who lived in the 6th century, described in his works. Slavs had sexual intercourse during work. They often went for sowing partially or completely naked. This was a sign of reunification with the ground. Such a ceremony helped workers call a good harvest. During the sowing period, people made love right on the field. In order to protect the crop from unclean power, the girls went into the field naked and went around it, driving away all evil from sown crops. All this was accompanied by songs and dancing.
Penis cult in Rus'
In ancient Rus' there was a real cult of the male genital organ. The phallus was considered a sign of the beginning of a new life. According to legend, the deity, with the help of it, broke the virgin Pleve to the empty world, which ultimately led to the emergence of people and everything around. This led to the fact that people began to endow the phallus with cosmic power, which can create everything on earth. There are examples when the male genital organ was decorated with temples, palaces, as well as other buildings of ancient architecture.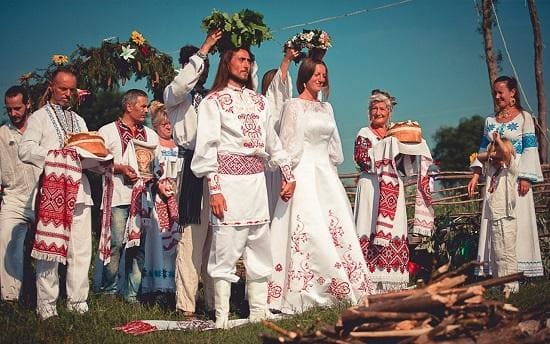 Virginity in Rus'
Virginity in ancient Rus' looked differently than the current society. If the man noticed that his newly elected wife had not slept with anyone before, then he could refuse her. This could mean that she did not like anyone, since spoiled. If today some ladies consider their virginity something valuable, then in ancient times the Slavs did not give her such respect. In order to quickly marry their daughter, parents put on her a special outfit, which testified that she was ready for active sexual life. From that moment on, she could freely look for a suitable groom. If today no one will marry an easily accessible woman, then our ancestors have a number of sexual partners above all. The more men a woman had, the more she was valued, as she was an experienced and knowledgeable person.
Orgies in Rus'
Many ancient historians described actions when young people gathered during the holiday in Rus' and had sex. The most peak period of such gatherings was the spring-summer season, when the Slavs celebrated many events. For example, men and women gathered near the river or in the meadow to celebrate Ivan Kupala. It all started with songs and dances that smoothly passed into debauchery and fornication. There was a real lawlessness on such holidays. Almost all spring fertility holidays ended with a mass orgia when hundreds of men and women gained freedom in choosing a sexual partner. The lack of the concept of "sin" revealed much more opportunities for people than today. And at that time there were much fewer diseases, which was transmitted sexually.